In the 21st Century, your musical instruments have capabilities like they've never had before.
See it in Action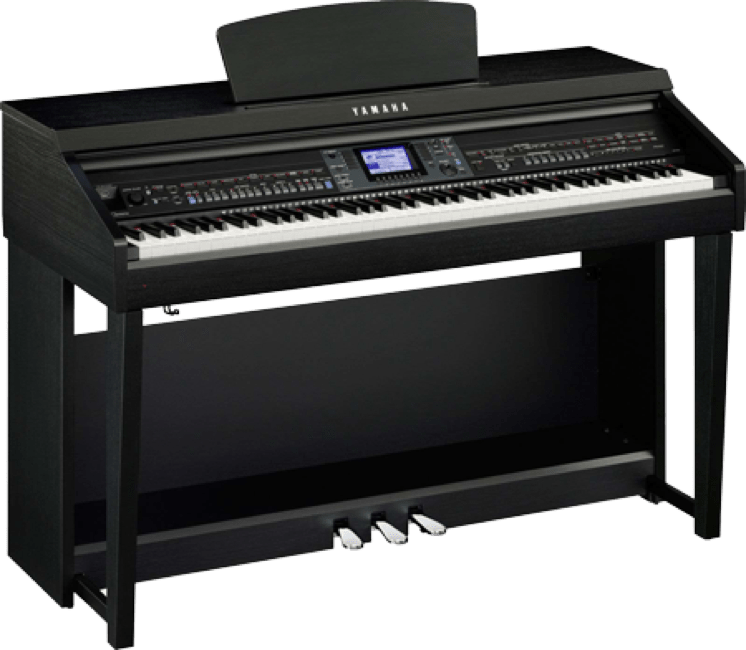 Smart pianos are among the most innovative pianos on the market. They combine modern technology with the classical characteristics of traditional pianos, like touch, sound, feel and response. These instruments have revolutionized the way pianists and educators practice, record and critique their own playing and artistry.
Shop Smart Piano models:
Dave of Miller Piano Specialists talks about the abilities of the digital piano Yamaha CVP-701 Clavinova.
See More Smart Piano Posts
Unleashing Your Creativity with Yamaha's Smart Pianist App: A Comprehensive Review
As Nashville's leading piano store, Miller Piano Specialists in Franklin, TN is dedicated to helping musicians of all levels find the perfect instrument to unleash their creativity. One of the...
Using Yamaha MusicSoft to Take Your Instrument to it's Full Potential
Yamaha MusicSoft is the next stop for Yamaha instrument owners. Whether you own a Disklavier or other Yamaha Hybrid Piano, a Clavinova or other Yamaha Digital Piano, a Workstation, Keyboard or Synth,...
Brandon McCullen & Friends – "Brought the house down!" – with the Yamaha C7X Silent
If you weren't here Friday, October 2nd…..you MISSED THE SHOW OF YOUR LIFE! Brandon McCullem gave a performance that was awesome! He brought several guest including JME Medina, and...
The Yamaha CVP Clavinova…. Sherry speaks out.
The Yamaha CVP 609 Clavinova "smart piano" is available in a vertical style or a lovely small grand cabinet. Please stop by and let us show you how this is a musical instrument for...
Dave Martin speaks out on the Disklavier "Smart Piano" by Yamaha
Let one of our Miller Piano Specialists answer all your questions about the Yamaha Disklavier. Give us a call at 615-771-0020 and set up a time for your education on one of our "smart...
Ross Miller talks about our Yamaha "Smart Pianos"
Ross Miller, co-owner of Miller Piano Specialists, talks about the technology of the Yamaha "Smart...
The Avant Grand! – Another "Smart Piano"
Have you played this Yamaha Avant?  Just one example of our "Smart Pianos" at Miller Piano...
TransAcoustic Piano
An acoustic piano with volume control, or a digital piano with strings? Yamaha's latest development stretches the imagination and opens up a whole new world of possibilities. The...
Silent Piano
Silent Pianos combine the best of Acoustic and Digital Pianos. Our prime goal is to ensure that we provide a beautiful acoustic piano, built with the knowledge and skills of over 100 years of Yamaha...
Yamaha AvantGrand
"Innovation with soul" – The AvantGrand… Created to Resonate with You Combining over one hundred years of superb piano craftsmanship with the latest advanced technologies. A...
Yamaha Clavinova
Yamaha Clavinova Authentic and fine quality digital piano, with amazing range of features that give musicians more options when composing and performing. CVP Clavinovas make any musician the...
Yamaha Disklavier
Disklavier is much more than the modern day version of the "player piano." Disklavier pianos are true acoustic pianos that incorporate fiber optic sensing systems, high performance solenoids, and...
See More From The Smart Pianos Category