Do you want to learn how to play the piano? Do you have a curious, artistic child who loves making music?
Piano lessons with Miller Piano's expert instructors are the perfect solution. Our amazing instructors can guide you (or your child) from your first sit-down at the piano to becoming an accomplished musician.
This is because we take the time to understand your learning style, your aptitudes and your speed. Our instructors have years of experience and are experts in a variety of piano styles, too! We realize that every student is different. We will work with you to help you find your style of playing!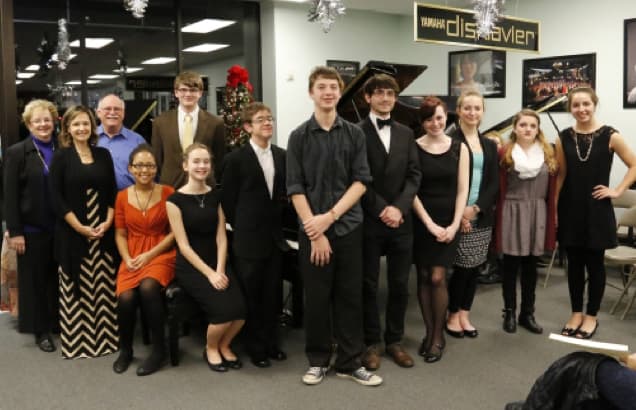 Playing can help reduce stress, inspire relaxation, and improve aural awareness. What's not to love about that?
In addition to the joy of learning to make beautiful music, piano playing has some very real physical and cognitive benefits. For young piano players, practicing the piano helps develop creative faculties and imagination, as well as hand/eye coordination.

Miller Piano's Music Academy:
For the Musician in Anyone
Miller Piano's Music Academy is the premier choice for piano lessons in Middle Tennessee.
We are excited to bring this program to Middle Tennessee.
And you're in luck! We're enrolling now.
650 Frazier Drive Suite 150, Franklin, TN 37067
Class sizes are small—so each of our students gets the attention and the interaction they need to advance.