Discover the Joy of Piano Playing with Miller Piano Specialists – Piano Lessons
Are you embarking on a musical journey and looking to master the art of piano playing? Or perhaps you have a budding young musician in your family who's eager to explore the world of music? Look no further, as Miller Piano Specialists' Piano Lessons are here to help you achieve your musical dreams!
Our highly skilled and experienced instructors at Miller Piano Specialists are dedicated to providing personalized piano lessons tailored to your unique learning style and pace. With their vast knowledge in various piano styles, our instructors ensure that every student discovers their own distinctive style of playing.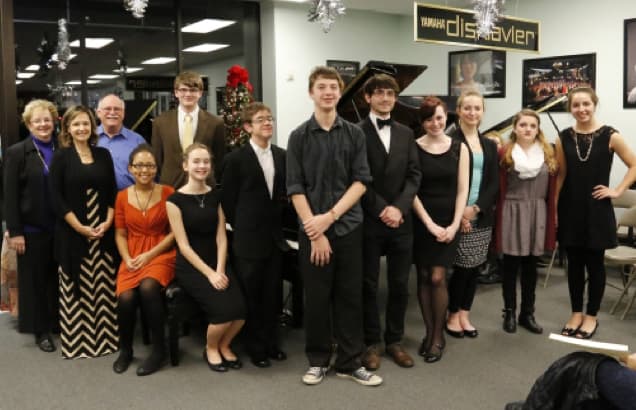 Experience the Benefits of Piano Playing
Playing the piano not only brings joy and relaxation but also offers several physical and cognitive advantages. For young learners, piano practice helps develop creativity, imagination, and hand-eye coordination. It also enhances aural awareness and reduces stress levels, making it an enjoyable and beneficial pastime for people of all ages.
Playing can help reduce stress, inspire relaxation, and improve aural awareness. What's not to love about that?
Join the Miller Piano's Music Academy – Unleashing the Musician in You!
As the premier destination for piano lessons in Middle Tennessee, Miller Piano's Music Academy is delighted to welcome new students to our vibrant community. Enroll today at our conveniently located center at 650 Frazier Drive, Suite 150, Franklin, TN 37067.
With our small class sizes, we guarantee personalized attention and interaction, enabling each student to advance at their own pace while receiving the support they need to excel.
Learn more about the Miller Piano Music Academy!