Welcome to Miller Piano Specialists, your one-stop destination for all things piano in Nashville and its surrounding areas. As a family-owned and operated business, we bring over 150 years of combined experience in the music industry to help you find the ideal piano for your needs and budget. Our passion and expertise in pianos have made us a trusted name in the local community.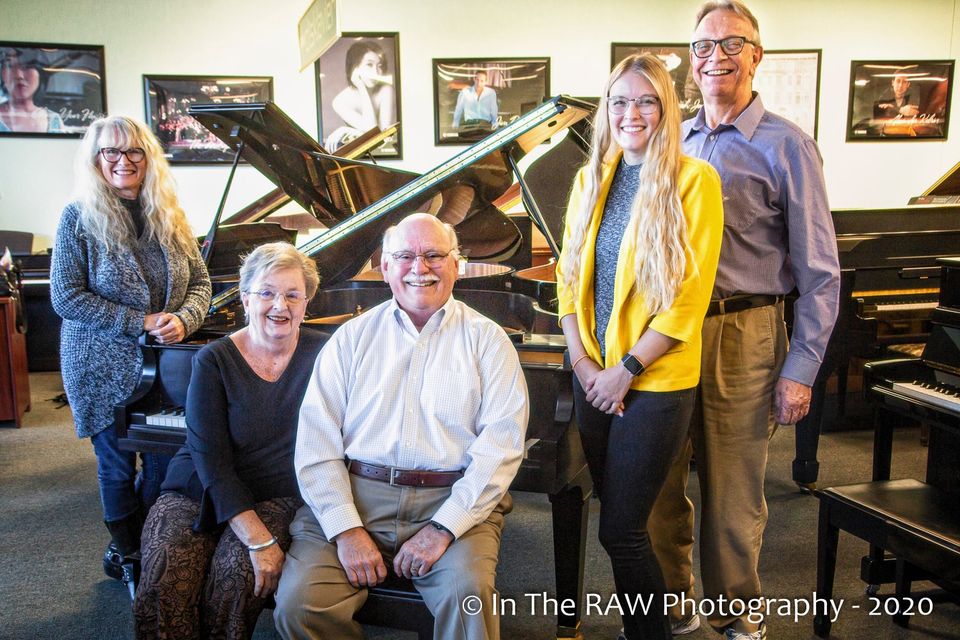 What Sets Miller Piano Specialists Apart?
Our Expansive Piano Collection

At Miller Piano Specialists, we pride ourselves on offering a diverse selection of pianos to cater to every preference and requirement. Our inventory includes new and used pianos, grand and upright, and digital and acoustic options from renowned brands such as Yamaha, Pearl River, Baldwin, Wurlitzer, Pramberger, Young Chang, Kawai, Samick, and more.

Our Exclusive Services

Apart from offering an extensive range of pianos, we also provide professional piano tuning, moving, repair, and restoration services to ensure your instrument stays in optimal condition.

Customer Satisfaction – Our Top Priority

At Miller Piano Specialists, our customers are at the heart of everything we do. We treat you like family, offering a 100% lifetime trade-up credit and a 30-day full exchange guarantee on all our pianos. Additionally, we provide gift certificates that can be used for lessons or piano purchases. To create a vibrant musical community, we regularly host events such as concerts, workshops, and recitals at our showroom.

Authorized Yamaha Dealer in Middle Tennessee

We take great pride in being the only authorized dealer of Yamaha pianos in Middle Tennessee. Yamaha is a global leader in piano manufacturing and innovation, known for their unparalleled sound quality, durability, and reliability. Our showroom features a wide range of Yamaha models, from entry-level to concert-quality.
Learn More about Us
Visit Us Today
We invite you to experience our exceptional service and vast piano selection at our showroom, located at 650 Frazier Dr #150 Franklin, TN 37067. Alternatively, you can call us at (615) 771-0020 to speak with one of our friendly and knowledgeable staff members. Browse our inventory online, chat with us, or request a list of our current new and/or used pianos by filling out a form.
Let Miller Piano Specialists help you bring home the piano of your dreams!
Over 80 Years of Passionate Piano Expertise: The Inspiring Journey of Ross and Sylvia Miller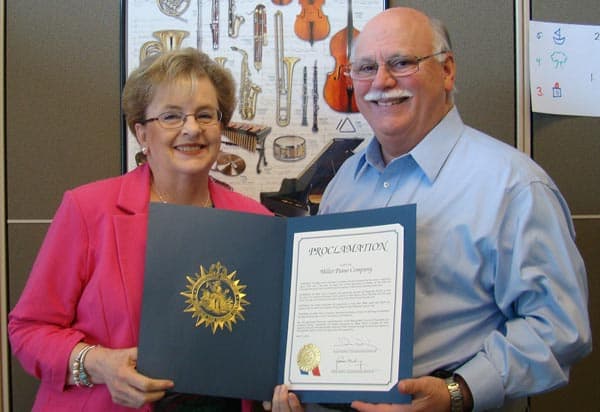 Husband and wife duo, Ross and Sylvia Miller, have dedicated their lives to the piano business, amassing over 80 years of combined experience. Their unwavering dedication to the music industry and the local community has been recognized by the Metropolitan Government of Nashville and Davidson County with a Proclamation on April 17, 2013. This honor was bestowed upon them and Miller Piano Specialists for their generous contribution of Yamaha Disklavier Grand Pianos to The Nashville School of the Arts' Winter and Spring piano recitals.
The Miller's commitment to music education and support in the local area has left a lasting impact on countless lives. Their love story began in 1971 at East Tennessee State University (ETSU), where they both worked part-time at a local music store while pursuing their studies. Married in 1973, Ross and Sylvia went on to become proud parents to three daughters, Rebecca, Jennifer, and Amy.
On January 2, 2002, the couple opened Miller Piano Specialists at 539 Cool Springs Boulevard in Franklin, TN, drawing upon their extensive experience in the music industry. Ross's background includes roles as General Manager of American Keyboard Gallery (now Steinway Piano Gallery) in Nashville, District Manager for Kimball International, and co-owner of Tadlock Piano and Organ Company. Sylvia, too, has an impressive resume, having worked with Hammond Organ Company, Tri-Cities Music Company, and American Keyboard Gallery.
Over the years, the Miller family has grown with the addition of sons-in-law Daniel and Rob and four grandchildren, Flynn, Elsie, Lottie, and LeLe. In 2010, Miller Piano Specialists was honored to become the only authorized dealer for Yamaha Pianos in Middle Tennessee, further solidifying the Miller's reputation as true piano specialists.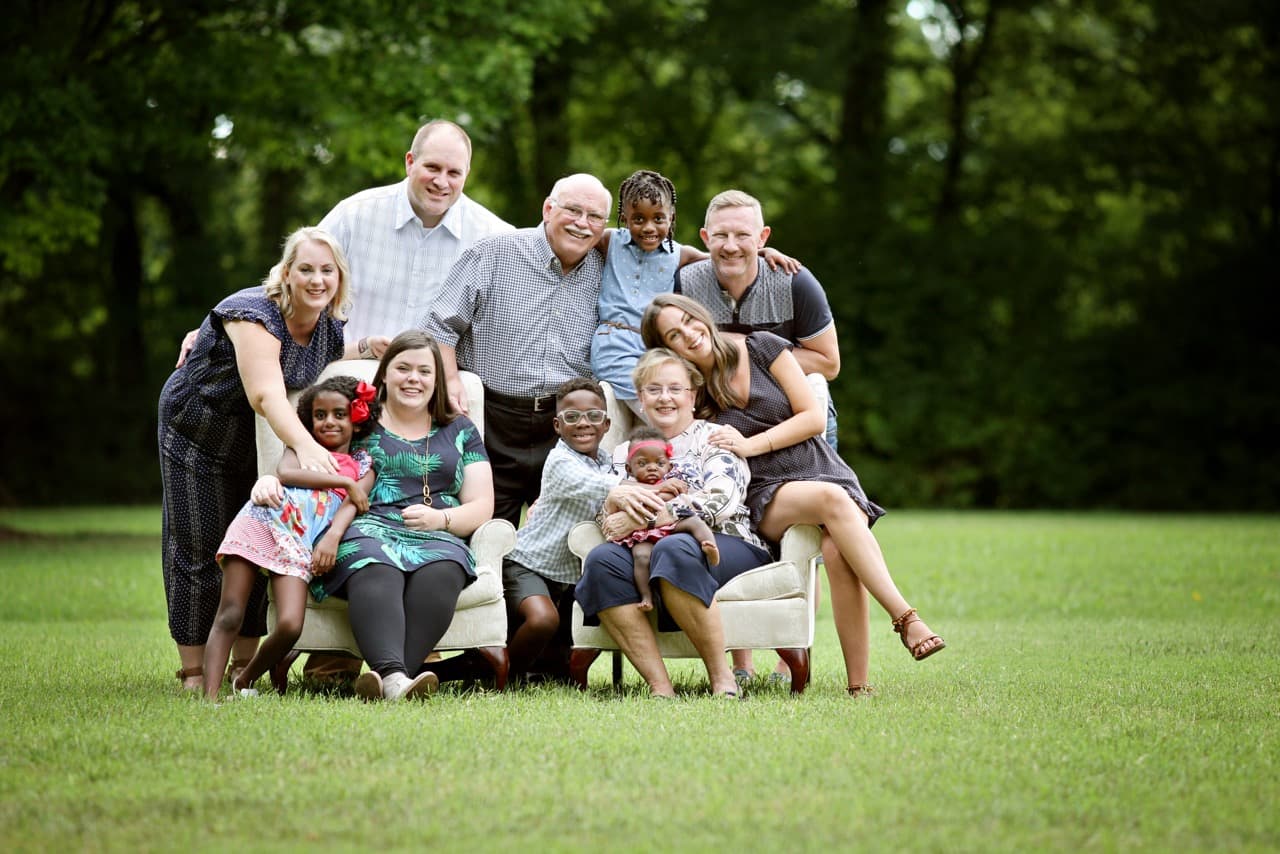 Ross and Sylvia Miller's inspiring journey showcases their passion for pianos and their unwavering commitment to the local community and music education. With over 80 years of combined experience, Miller Piano Specialists continues to be a trusted name in the piano business.