Purchasing a piano is a significant investment, both financially and emotionally, so it's essential to carefully consider your options when shopping around for the perfect instrument. While it might seem appealing to buy a piano at a big-box retailer or online, there are several compelling reasons to choose a local dealer. This article will outline the top benefits of buying your piano locally from a reputable store like Miller Piano Specialists in Nashville, TN, and explain the potential drawbacks of making your purchase online or from a large retailer.
Personalized Service
When you visit a local piano store, you're treated to a level of personalized service that you simply won't find in a large retailer or online. The dedicated staff at Miller have years of expertise and take the time to understand your unique needs and preferences. They can help you navigate the different brands, models, and styles of pianos, whether to buy new or used, and ultimately guiding you to the best match for your specific requirements.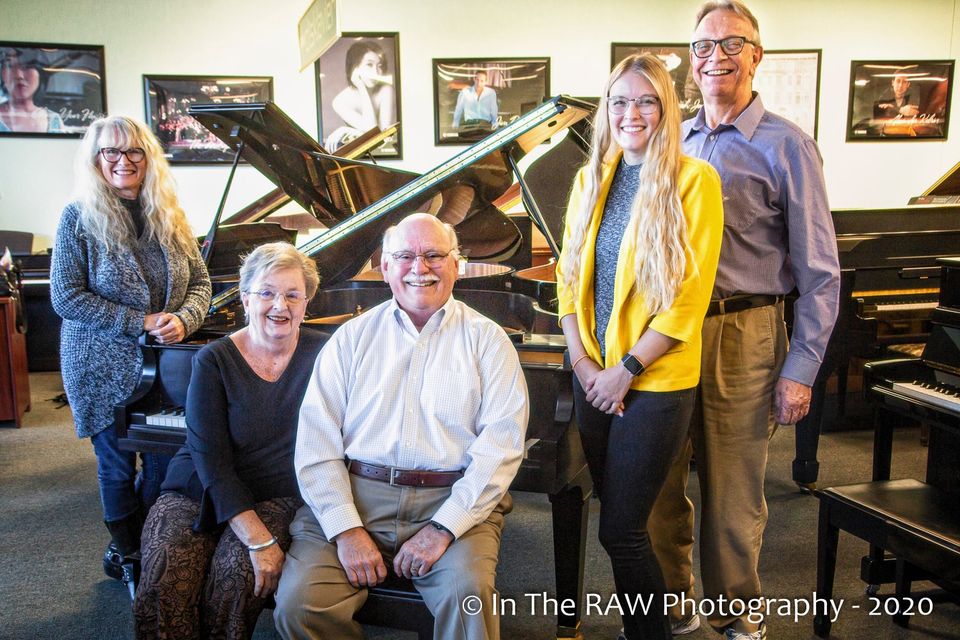 On the other hand, big box retailers and online stores cannot provide this level of individual attention. You may find yourself dealing with inexperienced staff who cannot offer expert guidance, or worse, making a decision based solely on price and reviews without any personalized help. Buying a piano is a highly personal experience, and receiving tailored advice is vital for a satisfying purchase.
Access to Local Repair and Maintenance Resources
A piano is an intricate instrument, and regular maintenance is crucial to ensure it remains in excellent condition. By purchasing your piano locally, you can rely on the support and know-how of the dealership's on-site technicians. Additionally, Miller Piano Specialists partners with respected local technicians and tuners, connecting you with the right professionals to keep your piano in perfect playing condition for many years to come.
When you buy a piano online or from a big-box retailer, you're left to fend for yourself when it comes to locating and vetting local maintenance services. This could lead to unsatisfactory repairs or improper tuning, resulting in poor performance and possible damage to your investment.
The Ability to Try Out Different Instruments in Person
When shopping for a piano, there's no substitute for feeling the instrument's response and hearing its sound. By visiting a local store like Miller Piano Specialists, you'll have the opportunity to play a diverse range of piano makes and models. Playing different instruments not only helps you determine the right fit but is also a valuable learning experience for any aspiring pianist.
Online and big-box retailers cannot offer this essential hands-on experience. Purchasing a piano sight unseen can lead to disappointment when the instrument arrives and does not meet your expectations.
Supporting Your Local Economy
Choosing to buy your piano from a local store like Miller Piano Specialists directly contributes to the local economy in Nashville, TN. As a family-owned business, Miller understands the importance of investing in the local community. By choosing to spend your money with a local dealer, you're helping create jobs, support local manufacturers, and contribute to Nashville's thriving music scene.
Buying your piano from a large retailer or online shop diverts your hard-earned dollars away from your community. By purchasing locally, you directly support the wellbeing of businesses and neighbors who depend on your patronage.
Building Long-Term Relationships and Trust
Buying a piano is a long-term investment, so it's crucial to purchase from a dealer you can trust. When you buy from a local store like Miller Piano Specialists, you're forging the beginning of a long-term relationship. Should you need any advice or assistance further down the line, the friendly and knowledgeable team at Miller will be there to support you every step of the way.
With big-box retailers or online stores, you may find it difficult to build a trusting relationship with your dealer. They might be less invested in your ongoing satisfaction or less responsive in addressing your needs post-purchase. Investing in a long-term relationship with a local dealer like Miller ensures peace of mind and dependable support.
Conclusion
It's clear that buying a piano locally offers numerous benefits that you simply can't find through an online or big-box retailer purchase. By choosing to buy your piano from Miller Piano Specialists in Nashville, TN, you can be confident that you're receiving unparalleled personalized service, expert advice, and access to the best local resources.
Don't settle for anything less than the best when making such an important investment. Take a look at our new or used pianos online, chat with us, give us a call, fill out a form, or visit us at Miller Piano Specialists today to get started!