We want to give our customers and students the best opportunity to succeed in their music. That's why we've partnered with a number of Nashville institutions to bring the best classes and learning experiences possible! For more information, email Ross Miller
rossm@millerps.com
---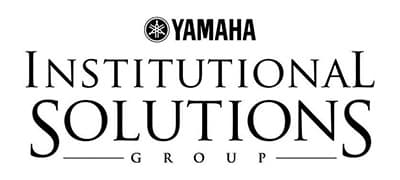 Help get your institution the quality piano and sound that empowers your musicians and students. Yamaha Institutional Solutions Group will help fit your needs including Stage and Concert Performance options, Classrooms, Distance Learning, Practice Rooms, Music Labs, Recording Studio, Music and Wellness, and General music applications.
See More...

The Disklavier Education Network, or DEN, is a group of educators, musicians and schools that use the expanded the technology powered by the Disklavier. Official members get exclusive services like long distance lessons, masterclasses, and concert broadcasts, exchange Disklavier recordings, and share "best practices."
See More...

Yamaha Premium Pianos are made out of just the top 1% of wood for quality soundboards, the precise iron casts and special leather and hammer showcase quality you can see and hear. And there is nothing like a human touch. Experienced craftsmen mold the perfect instruments and knowledgeable technicians can regulate to the user's taste. The pianos are constructed and cared for by those in the top of their field worldwide.
See More...

The Viennese piano has been around since 1828. This world-famous instrument has an unmistakably inspiring sound that comes from a labor of love - about a year's worth of work for one piano. Dedicated craftsmen have passed their traditions and skills down from generation to generation, and as such have continued to perfect the beautiful design, sound, and quality that make a Bösendorfer piano truly unique. Every Bösendorfer piano is special, built with care, devotion and professionalism—"The Bösendorfer among the grands."
See More...
---
Brigham Young University Holds Remote Lesson Master Class With Acclaimed Pianist Frederic Chiu Via Yamaha Disklavier

PROVO, Utah
 (November 5, 2018) — On October 30, the Brigham Young University School of Music held a master class for students with the world-renowned pianist Frederic Chiu in New York City, nearly 2,200 miles away. The university is among a growing number of pioneering schools nationwide to introduce its students to piano "Remote Lesson" technology. "Our School of Music aims to place itself at the forefront of technological advancement in music education and this master class is a wonderful step forward," said Dr. Jared Pierce, BYU assistant professor of piano...
Read More...
---
Thank You Belmont University !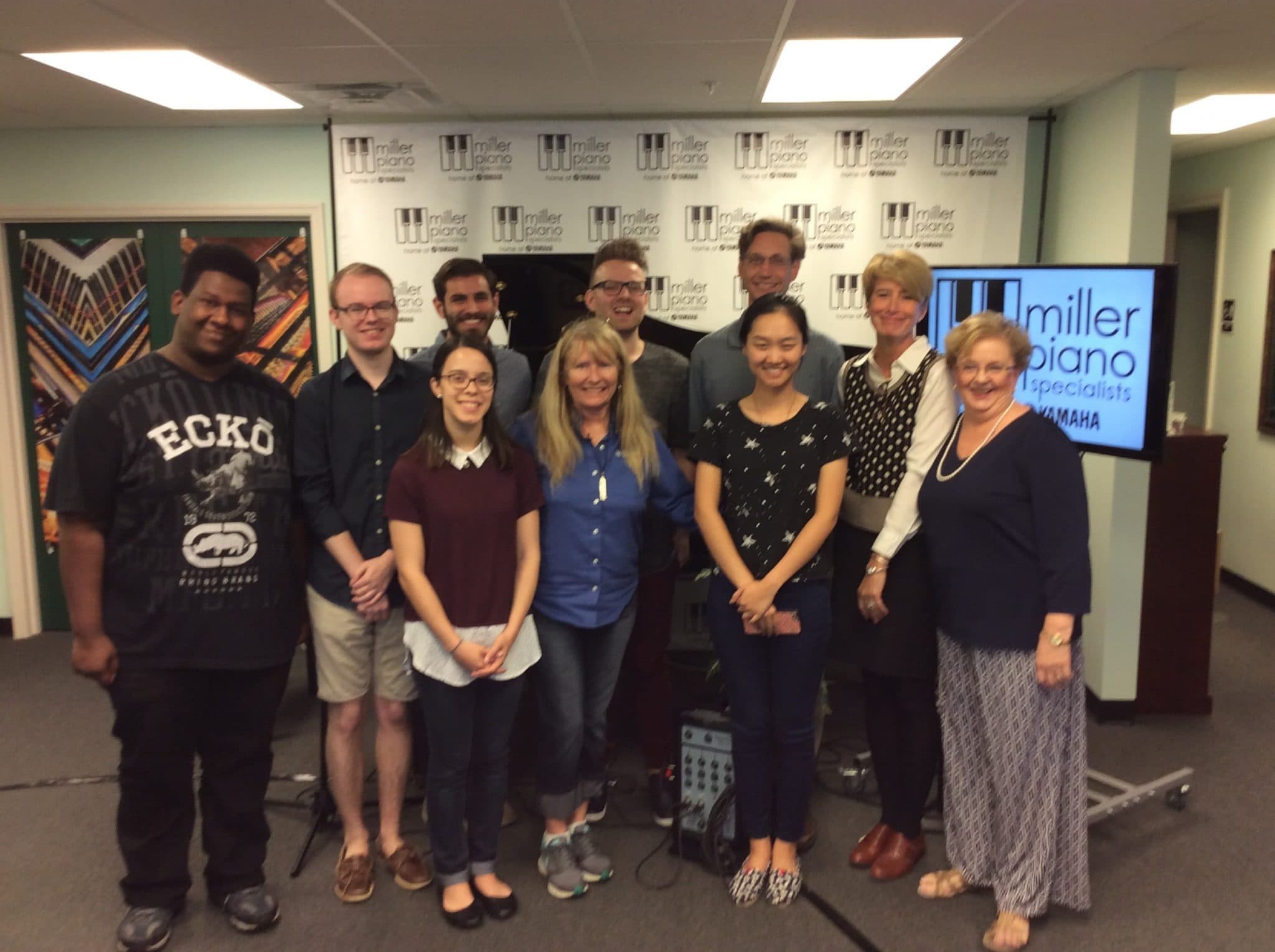 We would like to thank the faculty and students at Belmont University for joining Miller Piano Specialists yesterday in a musical seminar. The group included students from the fields of pedagogy, and performance. We went thru the evolution of the piano, the latest in musical technology from Yamaha, teaching labs, teaching play by ear and ended with a hands on question and answer session. They had awesome questions, great feedback, and a wonderful enthusiasm for the future of music! We always welcome churches, schools, colleges, and universities to take advantage of these seminars. Please give us a call at 615-771-0020 and ask for Sherry Smith.
---
Thank You Lipscomb Students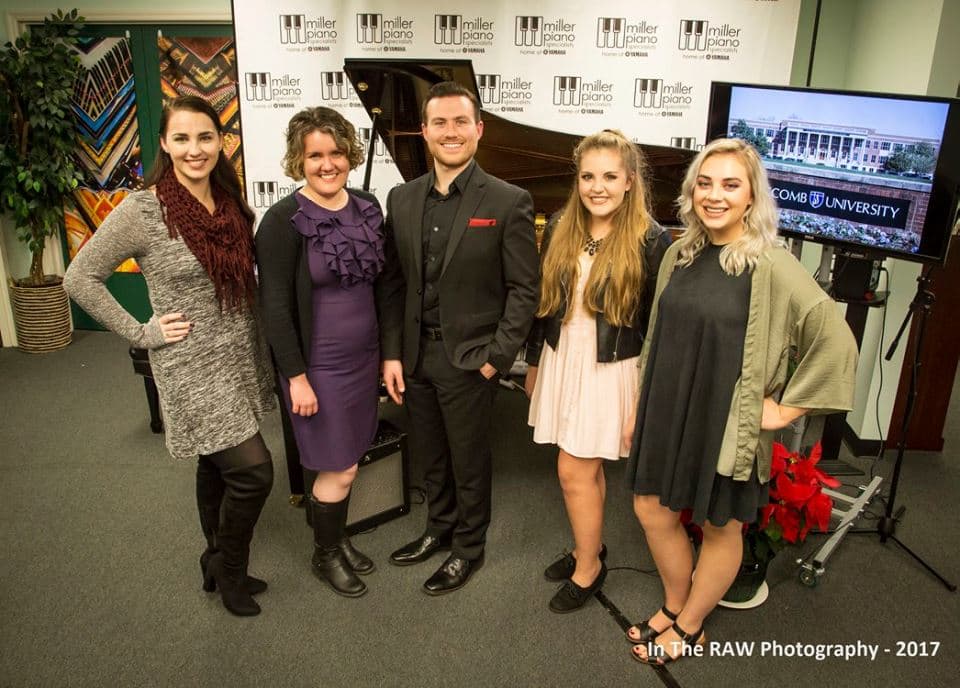 We were honored to have the Lipscomb University contemporary music students under the direction of Mark Thress at Miller Piano Specialists this week! They were an incredible group of ladies with great vocal abilities. Jessica Silva accompanied them on the Yamaha C7Xsh and she did a fabulous job as well. These girls have worked hard to prepare and Mark has done a wonderful job in their teaching and training. Debra Sheridan, founder of Faces of HNC, was present and doing the video and photography for the evening. Mark Thress will be working with his students and experimenting with the eletrolarynx, used by Debra Sheridan to speak, on how important your voice is on a daily basis. You will be seeing more about this vocal project and how a team is being established to update the technology of this outdated unit being used today.
---
Congratulations Creswell Middle School Of the Arts!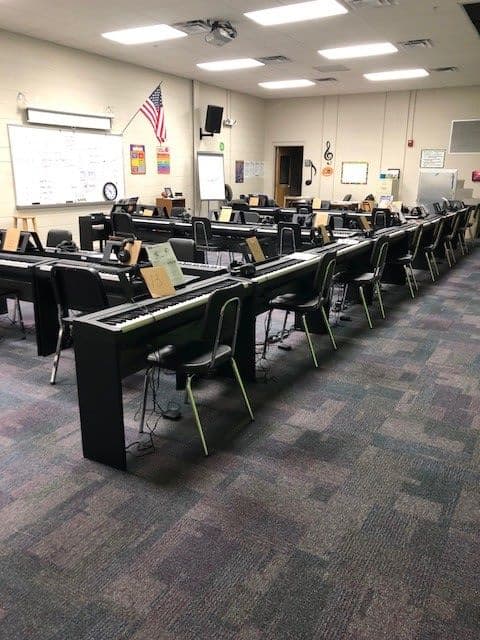 Nita Smith and her many piano students are so thrilled with their new Yamaha Piano Lab. Congratulations to all!