Welcome to Miller Piano Specialists!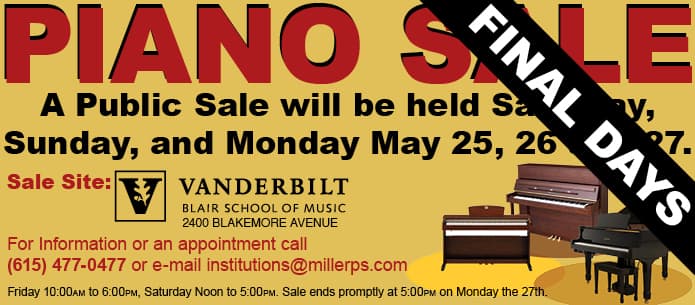 First EVER Piano Sale on Vanderbilt's Campus!
We are proud to host the 1st EVER piano sale on Vanderbilt's campus on the 25 thru the 27th of May! Selection is limited and prices will be DRAMATICALLY reduced for this special occasion. The hours Friday will be 10:00am to 6:00pm and on Saturday, Noon to 5:00pm. Access to this special inventory will end promptly at 5:00pm on Monday the 27th. As it is a first-come-first-serve basis you are HIGHLY ENCOURAGED to make an appointment in ADVANCE of the sale to secure your piano at these special ONCE IN A LIFETIME rates!
Click here for more details!!!
Nashville School of the Arts Piano Recital
On Tuesday and Wednesday evenings, April 16th and 17th, piano students from the Nashville School of the Arts performed in their spring recital. Laura Gabriel, piano teacher for these students introduced the groups who performed and actually played duets with some of them. They were fortunate to have on loan two Yamaha Disklavier grand pianos
---
May 2nd Writers Night – FANTASTIC!
The electricity that was in the air on May 2nd at Miller Piano Showroom was incredible!  We were honored to have Johnny Rodgers from New York.  He is a composer, singer, entertainer and works with Liza Minnelli.  After his performance, Johnny introduced Roxie Rogers.  She is a wonderful singer and composer that shared material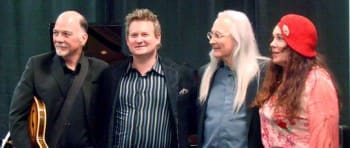 ---
JIM BRICKMAN TO HOST PIANO MASTER CLASS IN NASHVILLE
AMERICA'S PIANO SENSATION JIM BRICKMAN TO HOST PIANO MASTER CLASS IN NASHVILLE AT THE EMBASSY SUITES on SATURDAY, JULY 20, 2013 AT 9AM CST
NASHVILLE, Tennessee – Brickman Music along with the Embassy Suites Nashville-South/Cool Springs has announced the "Piano Master Class with Jim Brickman" on Saturday, July 20, 2013 at 9am. Brickman's Master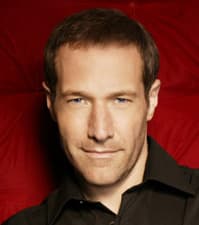 ---
Announcing Our New Arrivals!!!
The new year has brought many new arrivals to the Miller Piano Show Room. We are going to feature one of our new additions today! The Yamaha "Silent" Disklavier and the Yamaha B2 Vertical Silent Piano. Acoustic pianos (vertical or grand) with all the Yamaha Accoustic and Disklavier features you have come to love…but NOW…you
---
Historic Performance of Ballet Mècanique!
At 8 p.m. on April the 7th , Vanderbilt's VORTEX percussion department presented  the first ever performance in the Southeastern US of George Antheil's Ballet Mécanique on the stage of  Ingram Hall in the Blair School of Music.
Attendees witnessed the southeastern U.S. premiere of George Antheil's restored original 1924 orchestration for Ballet Mécanique—complete with
---
Digital Workshop Schedule!
We had a great time at our May Digital Workshop.  Our 2nd Digital Workshop is now scheduled for Thursday, June 13th! Classes meet once a month at 6 pm for 6 months! Call now to reserve your spot: 615-771-0020. Click here to see our workshop topics!
---
What is an Action?
Over the years I have found some customers become confused about the differences between acoustic piano actions and digital piano actions. I hope the following information will help in understanding the differences.
An acoustic action consists of a system of levers that move felt hammers which strike the strings when a key is depressed. Having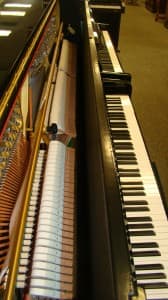 ---
What is a Hybrid Piano?
Currently the only manufacturer of hybrid pianos is Yamaha. My favorite example of a hybrid piano is the Avant Grand N-3. Yamaha also makes an N1 and N-2 (and an NU1) but for the sake of explaining what we mean by a hybrid I'll use the N-3 as my example.
The N-3 Avant Grand is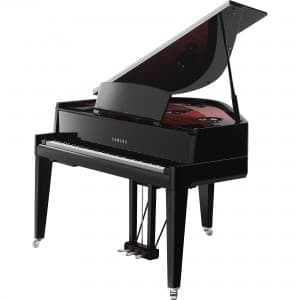 ---
Why Should I Buy a Digital Piano for My Child?
If your child is starting piano lessons, you will soon have a very important decision to make. you will need to purchase a quality instrument for them to play in your home. Now the big question…should i look at a digital piano? The answer is yes. Today, your child is learning at school and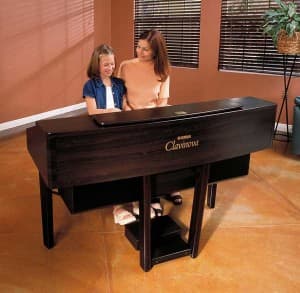 ---
Who, What, and How of Buying a Grand Piano?
The internet has made us all more aware of a lot of things when purchasing a new item. It can be helpful and sometimes a little confusing to people like myself who grew up with libraries and books. Buying a grand piano is a 50 year purchase. It should be loved as a family member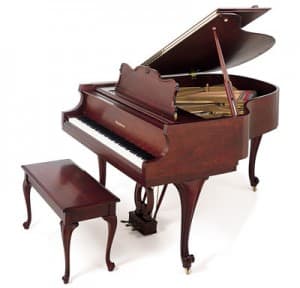 ---