Beat the Price Increase!
PLEASE don't forget we will be experiencing a price increase starting July1, 2017 on all models. Save money now by making your selection from our […]
---
FGL House "Grand" opening!
Miller Piano Specialists was proud to be a part of the big grand opening of the FGL House this past week! They unveiled the Pearl […]
---
Recitals were fantastic!
We had two days of wonderful recitals this past week! We appreciate all the support and attendance from family, friends and music enthusiast that joined […]
---
Special Financing the month of June!
Special financing the month of June*! Terrific opportunities this month on savings and easy payment options! Please call Miller Piano Specialists today and talk to […]
---
Chord Tracker
Explore the many apps for your ios devise that Yamaha has available for you! Call Miller Piano Specialists today for an appointment to see how […]
---
Yamaha CLP 565 Digital Grand Piano
The Yamaha CLP 565 digital grand piano.
---
What is a "Smart Piano"? Which one is right for you?
What are smart pianos? With enormous strides in musical technology, musicians now have more options than ever before to optimize their instruments and compose a […]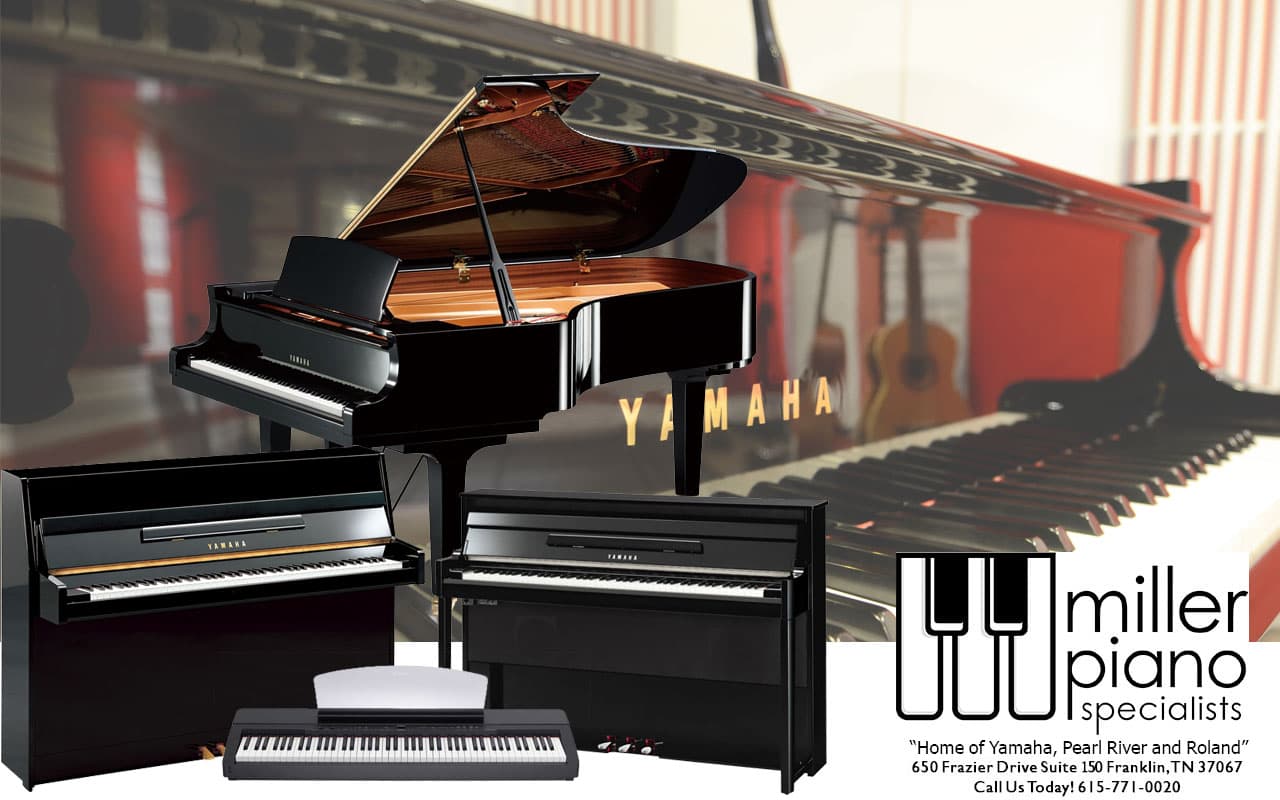 ---
New Store Hours
Please take a look at our new hours…. Monday-Wednesday – 10-6pm* Thursday-Friday 10-8pm* Saturday 10-6pm* Sunday – Closed* *Appointments can be set after hours or […]
---
Celebrating "My Voice" with author Debra Sheridan and Faces of HNC
April 20th marked a milestone for local, Debra Sheridan. She is a head and neck cancer survivor. We have grown to love and admire the […]
---
Shannon Sanders stops by Miller Piano Specialists
We were honored to have Shannon Sanders stop by our showroom this week. Here is a little bit about this wonderful artists! He just performed […]
---