Yamaha's TransAcoustic piano has capabilities that were once only dreamed possible.
Now they're real. And you can enjoy them.
See the TransAcoustic in action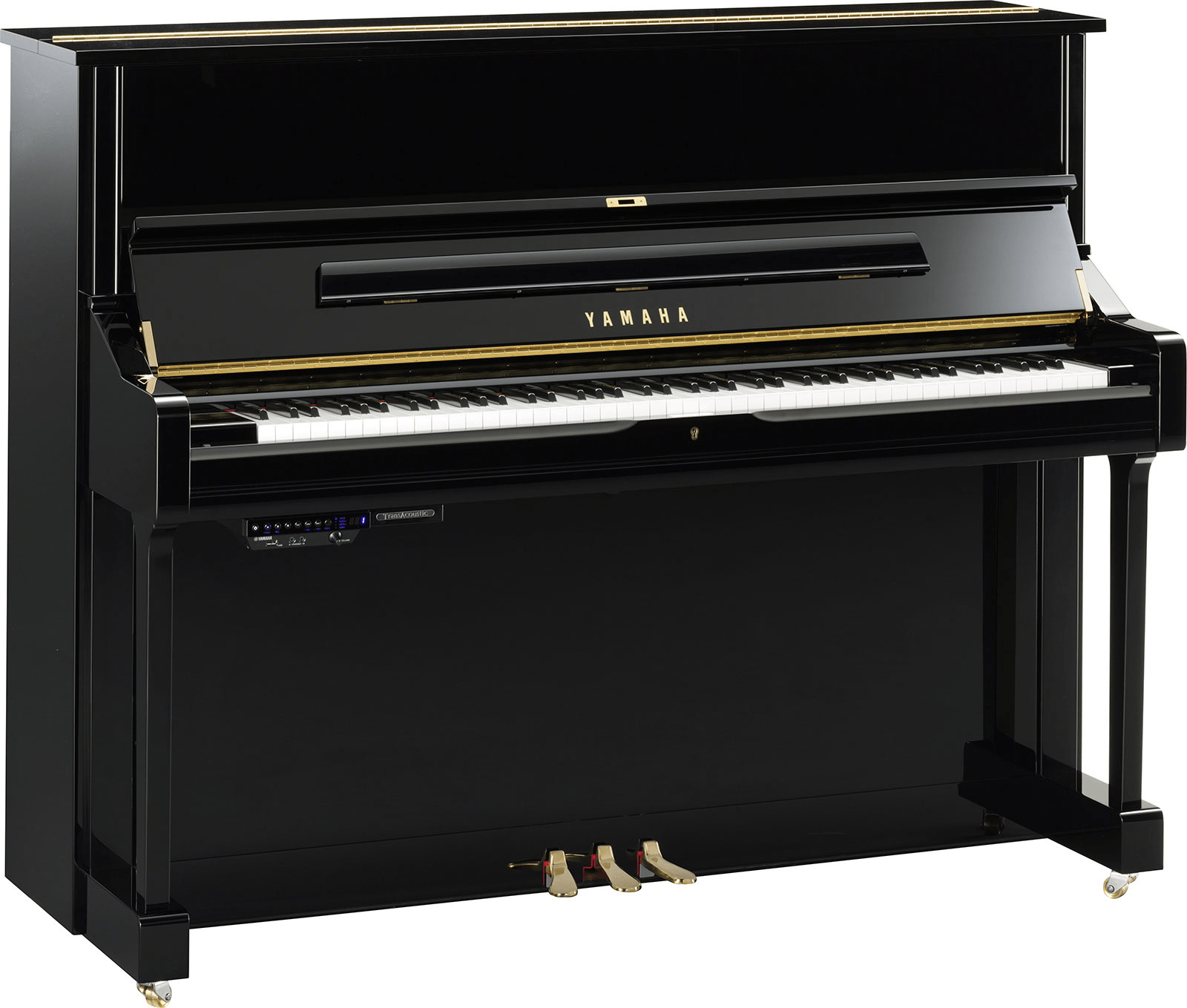 The TransAcoustic is one of Yamaha's finest creations. It's a fully-strung piano with a solid-wood soundboard and a traditional cabinet—yet it also offers advanced digital features that make playing and practicing a next-level experience.
The TransAcoustic offers 19 pre-installed sounds (including the CFX concert grand) and features Yamaha's Silent Piano technology—so you can practice at any volume.
It also has loudspeaker capabilities and 50 preset songs that allows players to practice at their own speed.
Shop TransAcoustic Models:
An acoustic piano with a volume control, or a digital piano with strings? The TransAcoustic stretches the imagination and opens a world of possibilities. At its most basic level, it turns the soundboard into a "loudspeaker." This means that any sound can be delivered through this naturally resonant piano component.