Big sound comes in small packages. The acoustic vertical piano is a perfect mix of tone action and harmony.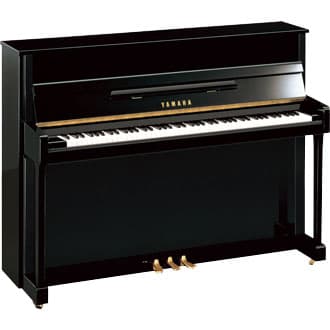 Acoustic Upright pianos provide the breathtaking sound and expression that piano lovers long for in their instruments. They also provide a streamlined, space-saving design, perfect for those who have limited room available to them.
Acoustic upright pianos are also more affordable than baby grands or grands, making them a better choice for buyers who are on a budget. Concerned about sound quality with an acoustic upright? Don't be.
An acoustic upright piano that is made with high-quality materials and assembled with expertise can sound just as beautiful, powerful and resonant as a grand piano.
Shop Yamaha Acoustic Upright models: