Schubert piano – pre- owned – priced to sell – russian oak
My name is "susan" Schubert! I just arrived in on trade. I have a lovely cabinet of russian oak and stand 43″ tall. I am a beautiful piece of furniture and am looking for a new home. I am priced to sell and my buyer would like to see me […]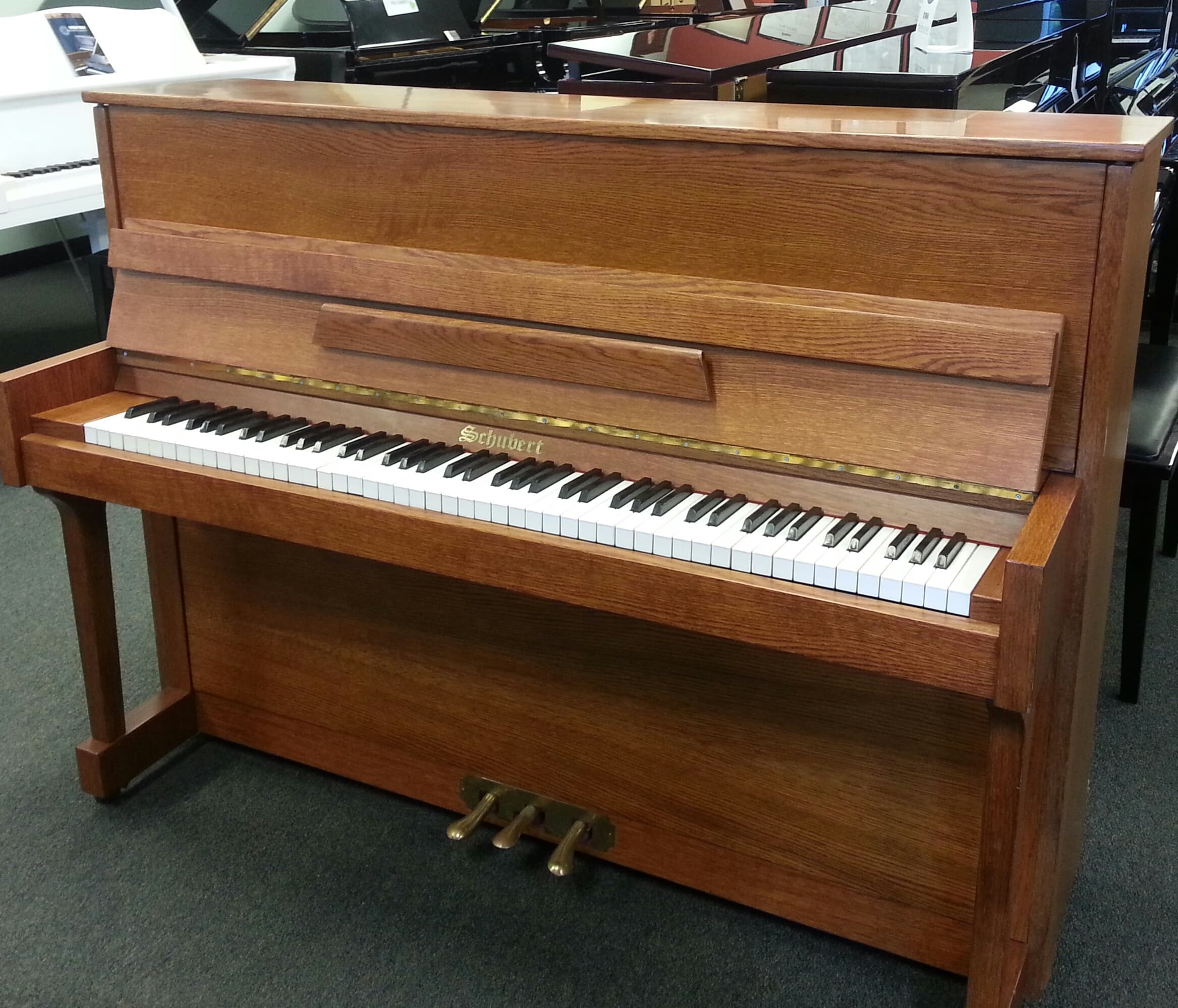 ---
Samick Console Piano – used and now available!
Hello! My name is "Sandy" Samick! I just arrived on trade at Miller Piano Specialists. My owners went with a Hybrid because of technology and using headphones in their playing experience. I am 20 years old, continental syling, and have a matching bench. Great starter piano and I am in […]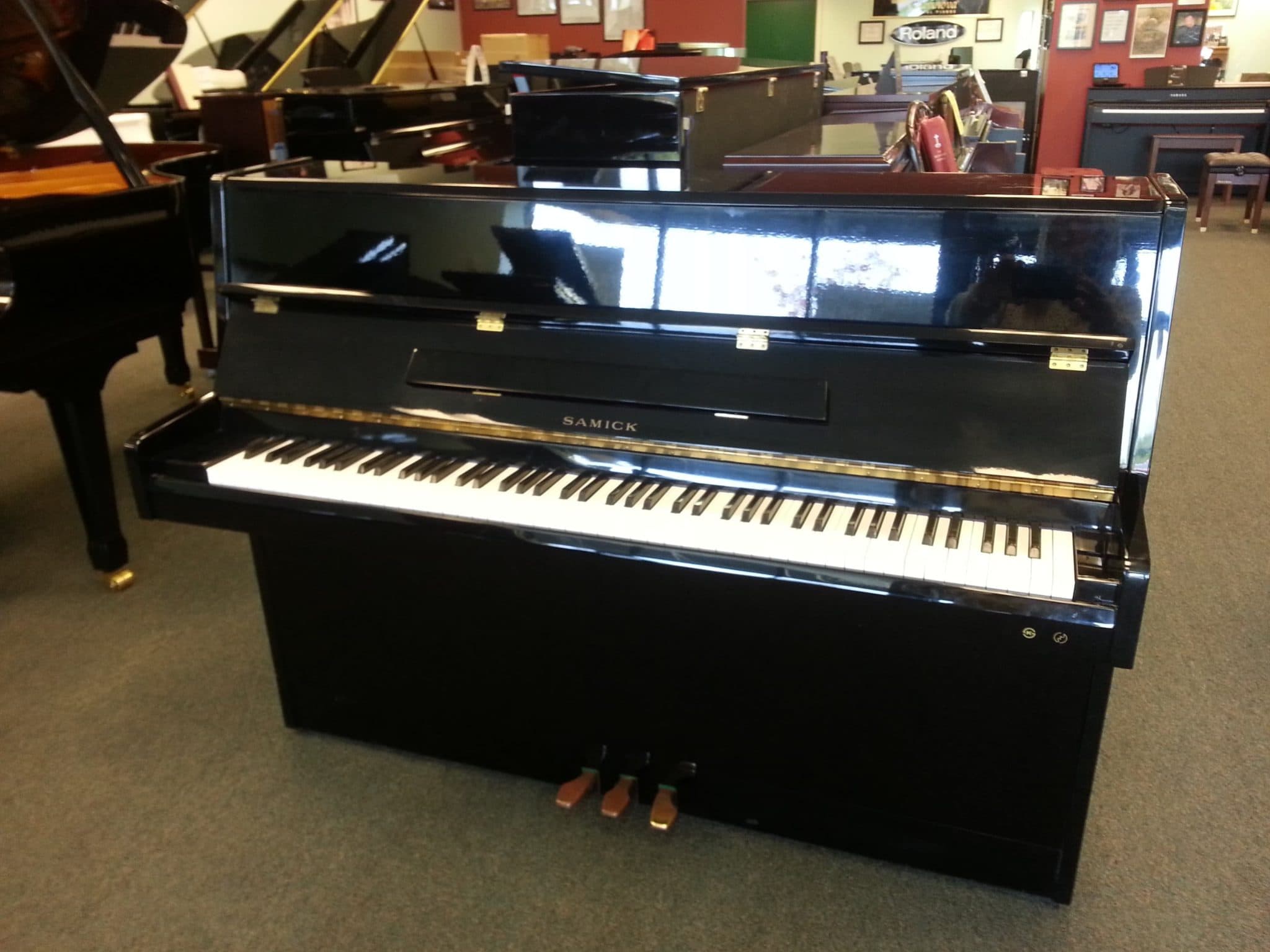 ---
Yamaha GH1 Disklavier – "sorry" I have a new home! SOLD
My name is "BeBe"….I am a Yamaha Disklavier and I have just arrived on consignment at Miller Piano Specialists! I measure 5'3″ and I am polished ebony. I am 20 years old and my player works great and is I can record your performance. My owners are downsizing and there […]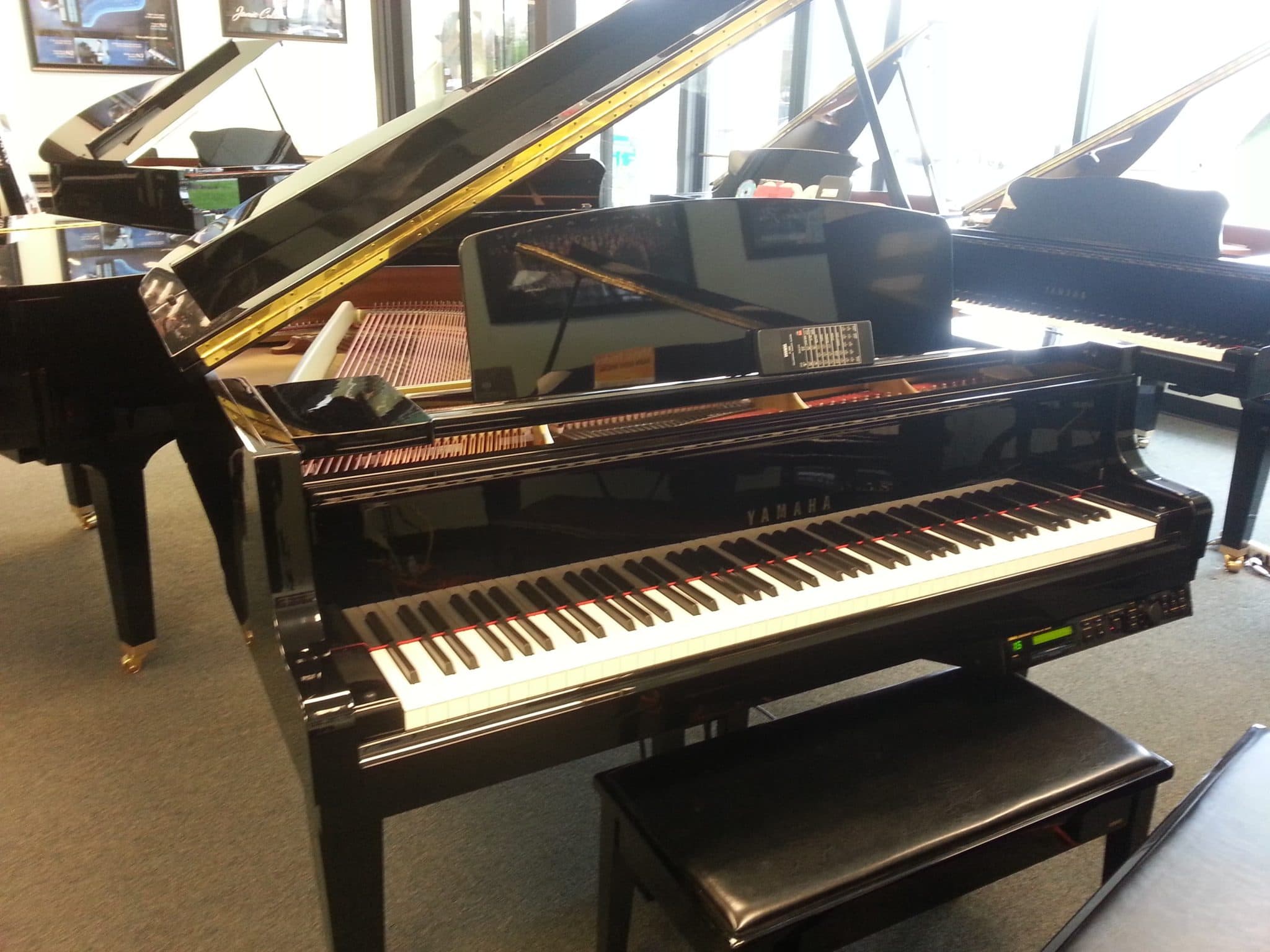 ---
Fischer Grand – Pre-Owned! Now available!
Let us introduce you to "Phil"…..He is a Fischer Grand that measures 5'7″ in a beautiful walnut finish. His owner is downsizing and had to let him go for something smaller. This Grand has a lovely tone, matching bench, and has been well cared for in regular tunings and general […]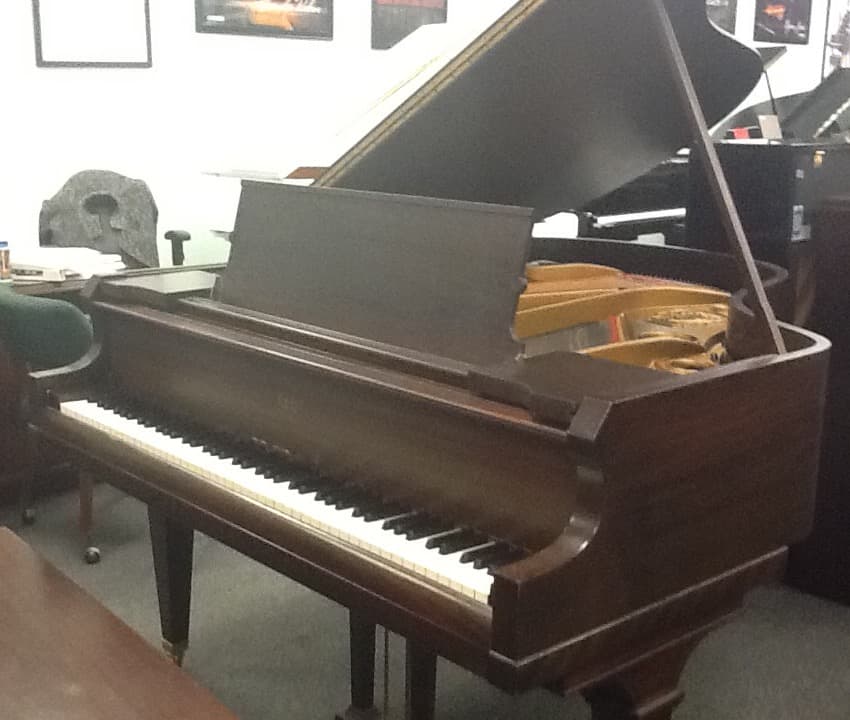 ---
Just Arrived! Pearl River 45″ Studio – only 3 years old – SOLD!
We like to call this pre-owned piano, Peggy…..She is made by Pearl River and only 3 years old! she was very well loved by a concert player who traded her in on a larger model. She is in Satin Ebony, T leg style with matching bench and lock and key! […]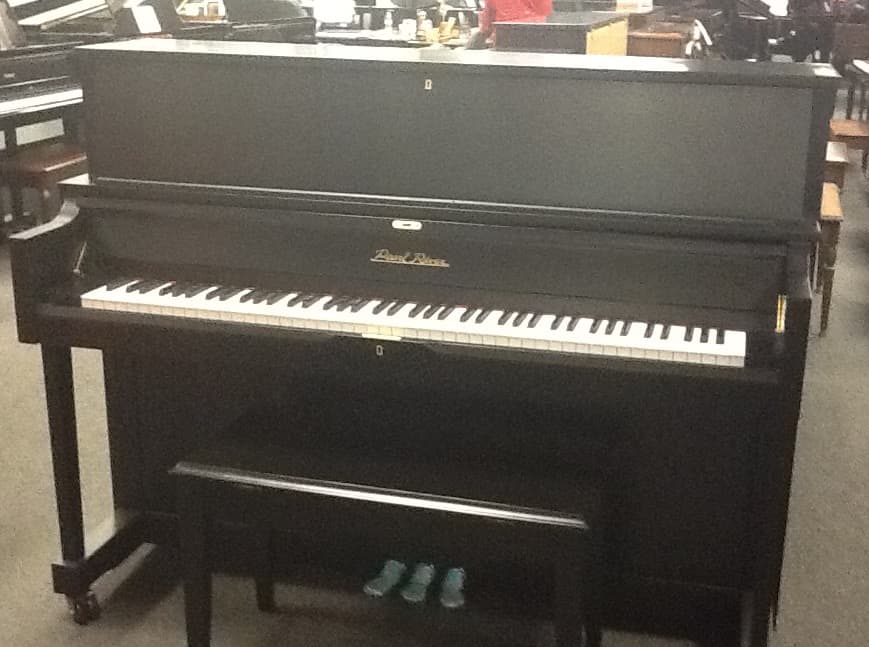 ---
sorry sold!…….Baldwin Howard Grand…satin ebony
My name is Bob….I just came in on a trade and looking for a new home. I am older, but those young whipper snappers have nothing on me! I was made by Baldwin, and am 5′ long. I am in a satin style finish and would love for you to […]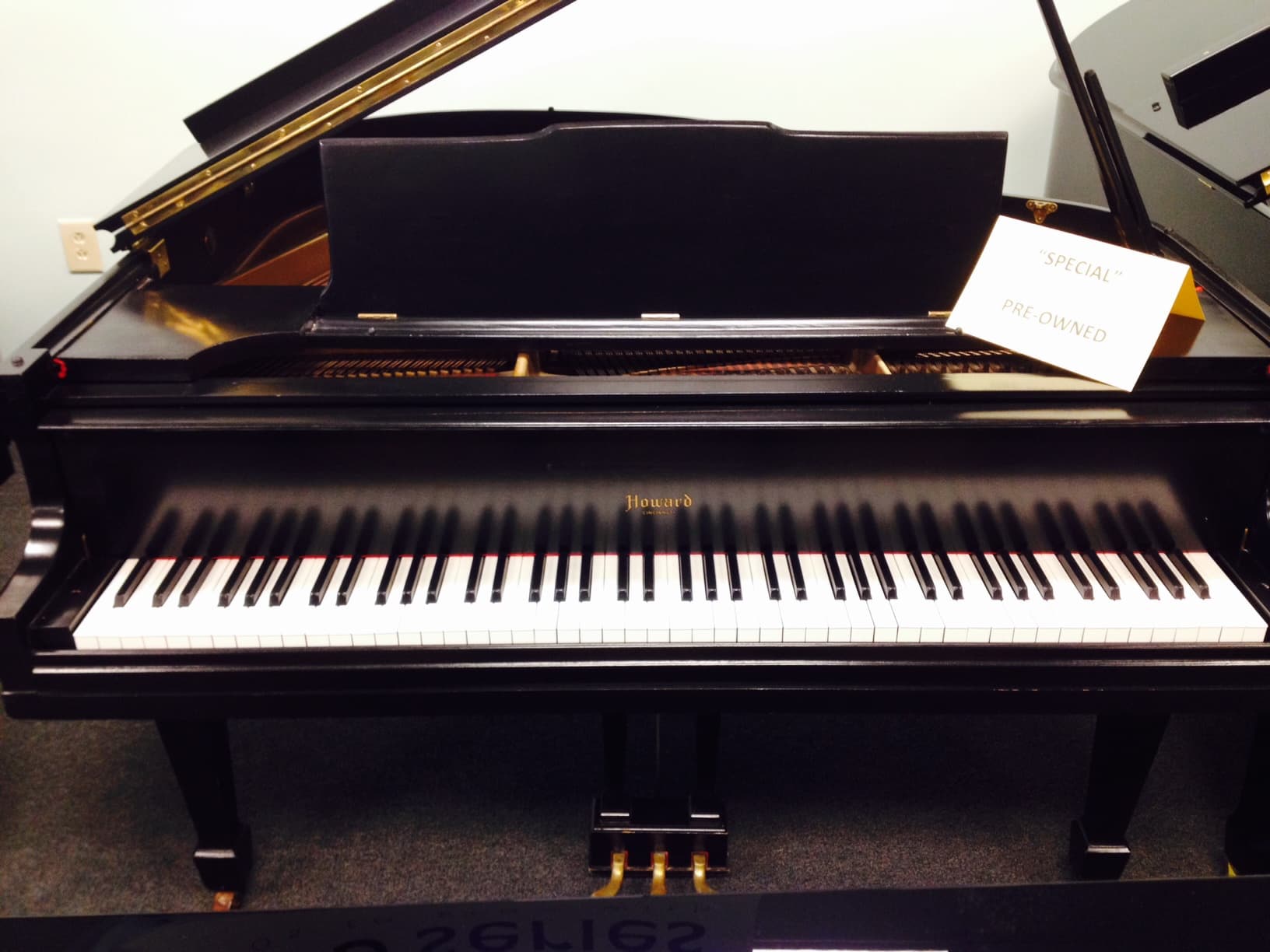 ---
Pre-Owned Roland Digital Keyboard, with stand!
Very rare to get a digital trade in! Nice Roland EP-97 digital piano. We are calling her "Rachel"…She comes complete with stand, power cord and new pedal. A variety of sounds, weighted action, dual sounds, recording, demo songs, midi compatible, quarter jacks in/out, and metronome. Stop by and play this […]
---
Vintage Pre-owned baby grand arrival!
"Bob" Brambach, a pre-owned used baby grand just arrived. He is in a walnut cabinet and has some age, but still has a lot of good qualities. Please call a representative for further details and to set up a time that is good to see "bob"! Our number is 615-579-6213 […]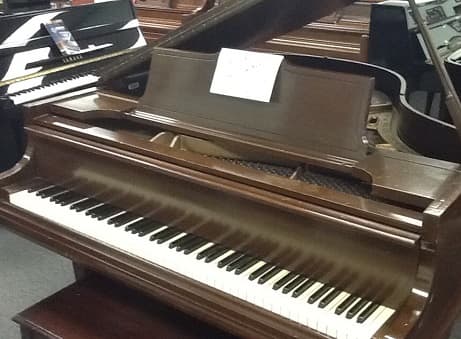 ---
Pre-owned Yamaha G1 – White baby grand – sorry "SOLD"
Just arrived a white g1 Yamaha baby grand! Her name is "Miss Wilma" and she is a wonderful instrument. She has about 28 years on her, but has been cared for and looking for a new home! She measures 5'3″ and has a lovely touch and sound. Her owners replaced […]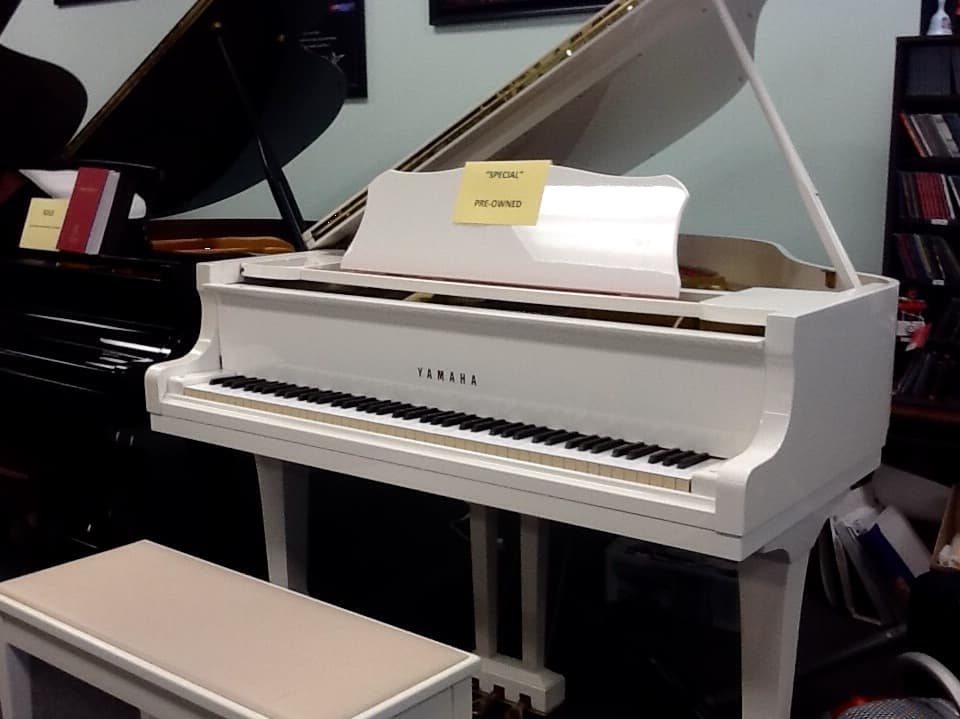 ---
We have a new USED arrival…."Sally" spinet
We have a new arrival in our used inventory! We call her "Sally". She is a spinet piano that is 37″ tall and 57″ wide. She is in a darker oak finish and has a matching bench. She is priced to move and a great starter piano. She can be […]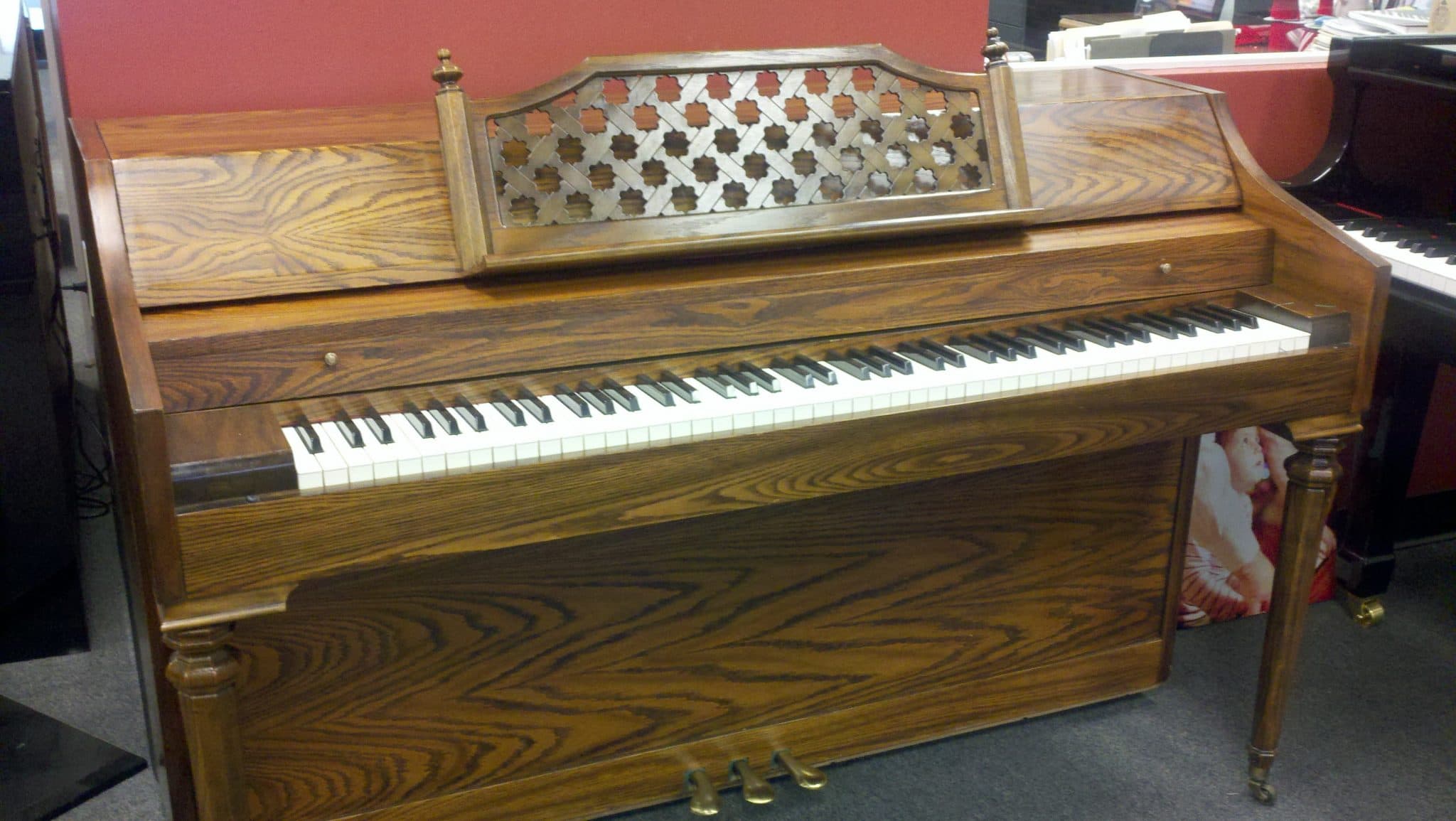 ---
Welcome to Miller "Louis" Lester Spinet!
Our Lester Spinet, that just arrived, we like to call "Louis"….It is in a mahogany finish and "t" bridge style legs for added support. It is around 37″ tall and 57″ wide….a very nice starter piano for the home and your budget. Please come give him a try….you won't be […]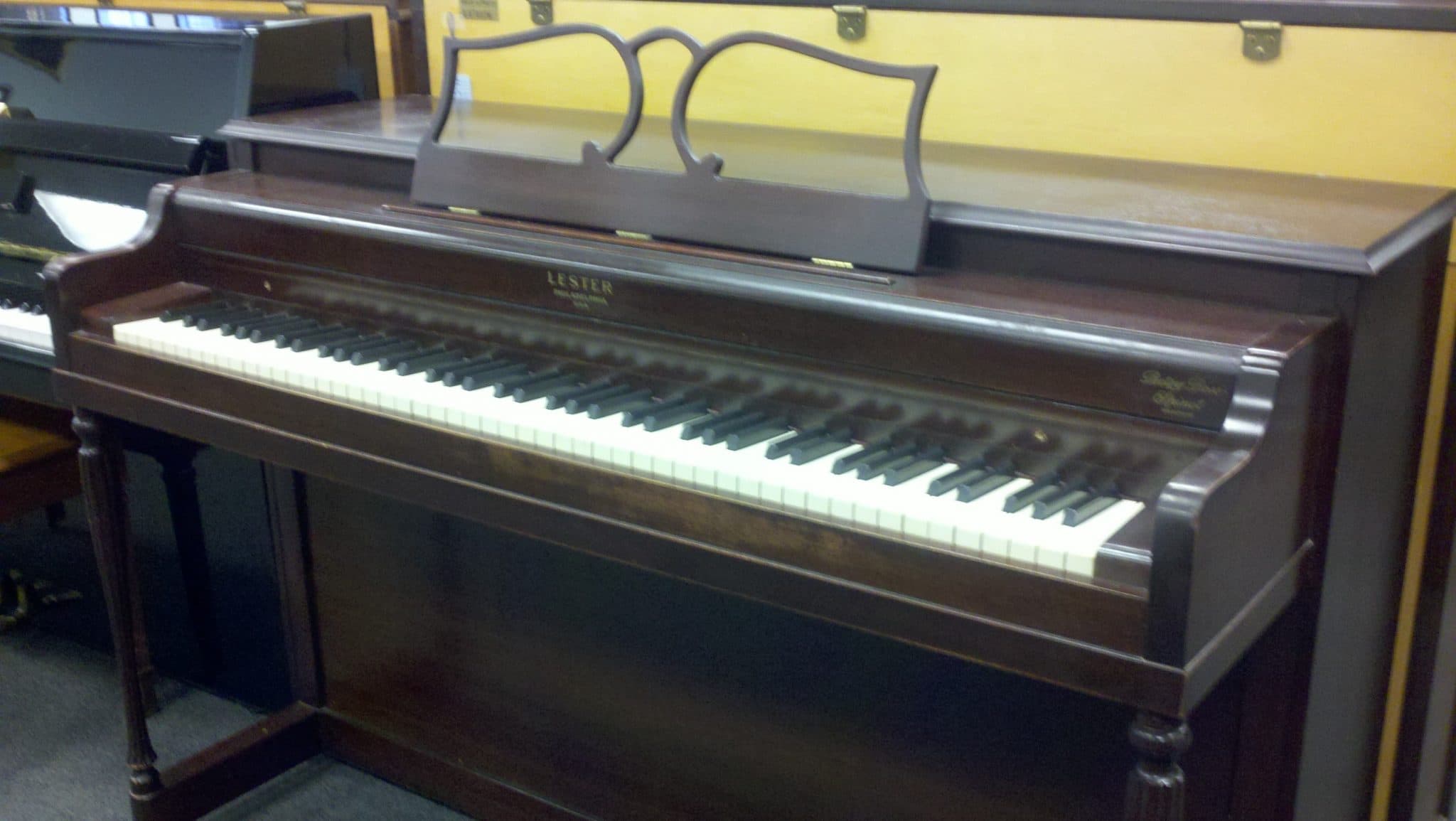 ---
YAMAHA GH1 – ONE OF A KIND!!!! SATIN EBONY – "sold"
Mrs. Yamaha is here!!! Just took in on trade…lovely satin ebony, gh1 model about 20 years old, and in great condition…..plays great….5'3″…WILL NOT LAST LONG WITH THE SEASON UPON US!! Please call today to try this lovely piano out for yourself!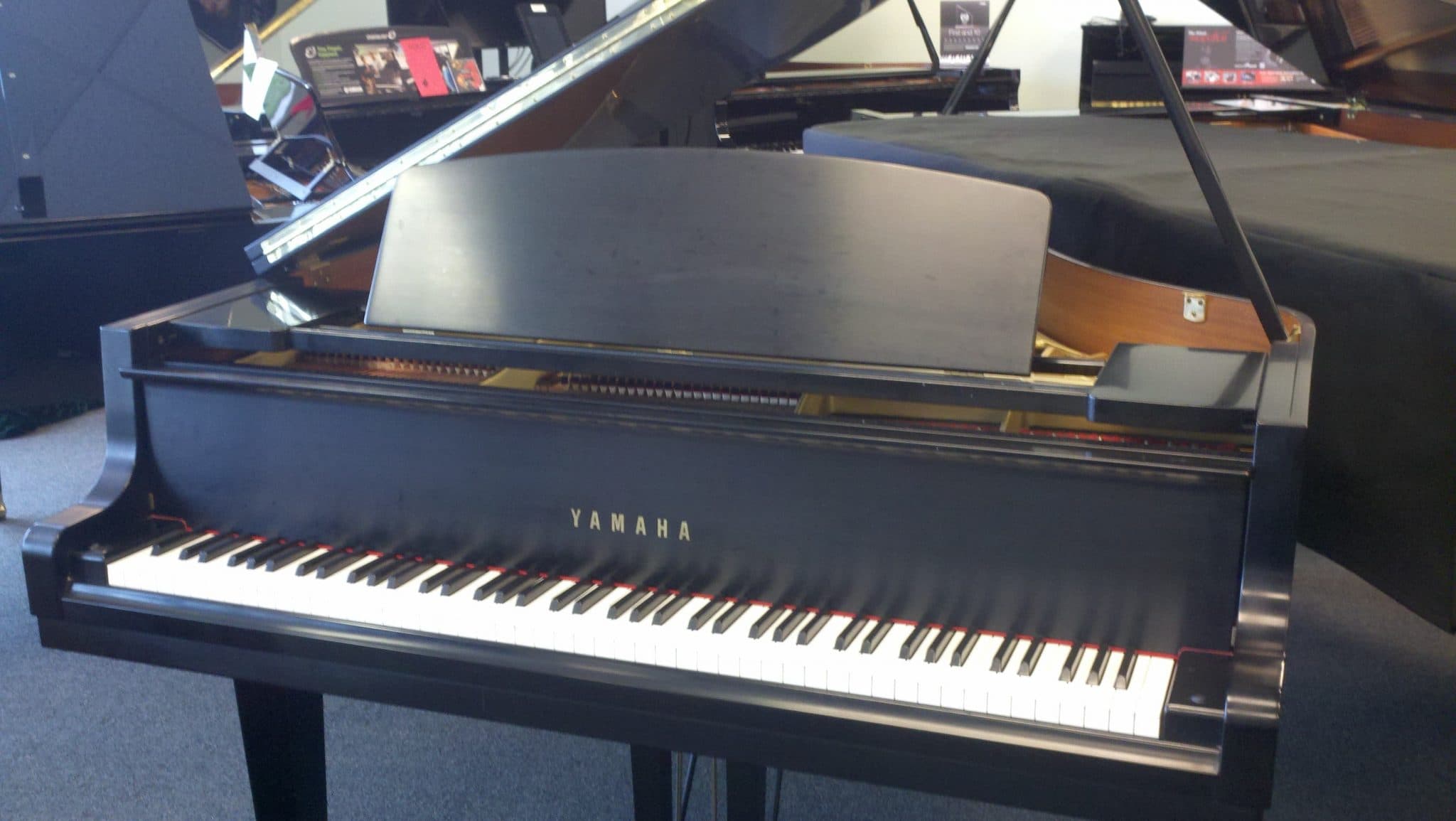 ---
YAMAHA M25 JUST CAME IN – BEAUTIFUL PIANO! – SOLD
We have welcomed Mrs. Mary "Yamaha" on our floor as a new arrival in our pre-owned department. This piano is still a young piano and has a beautiful cherry cabinet with french provencial legs. It comes with a matching bench. It is a full console and is looking for a […]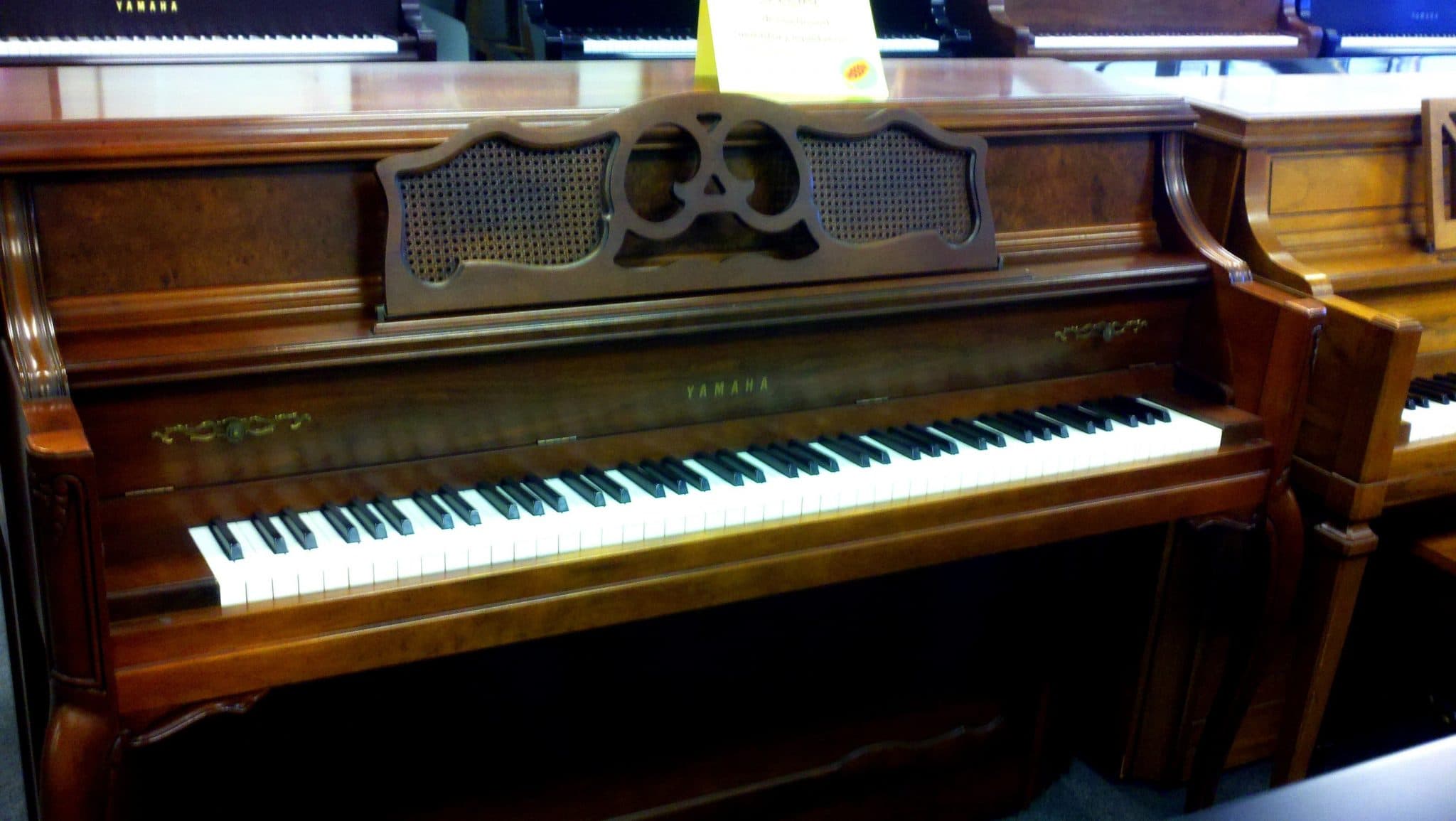 ---
USED YAMAHA …."sorry, i found a new home" – SOLD
I am here….but not for long!!! Yes we have a pre-owned Yamaha console in our showroom now. We call her Evelyn "Yamaha". Beautiful Pecan finish. Great touch and sound. Her owners are trading up and she is looking for a very special home! See one of our representatives today before […]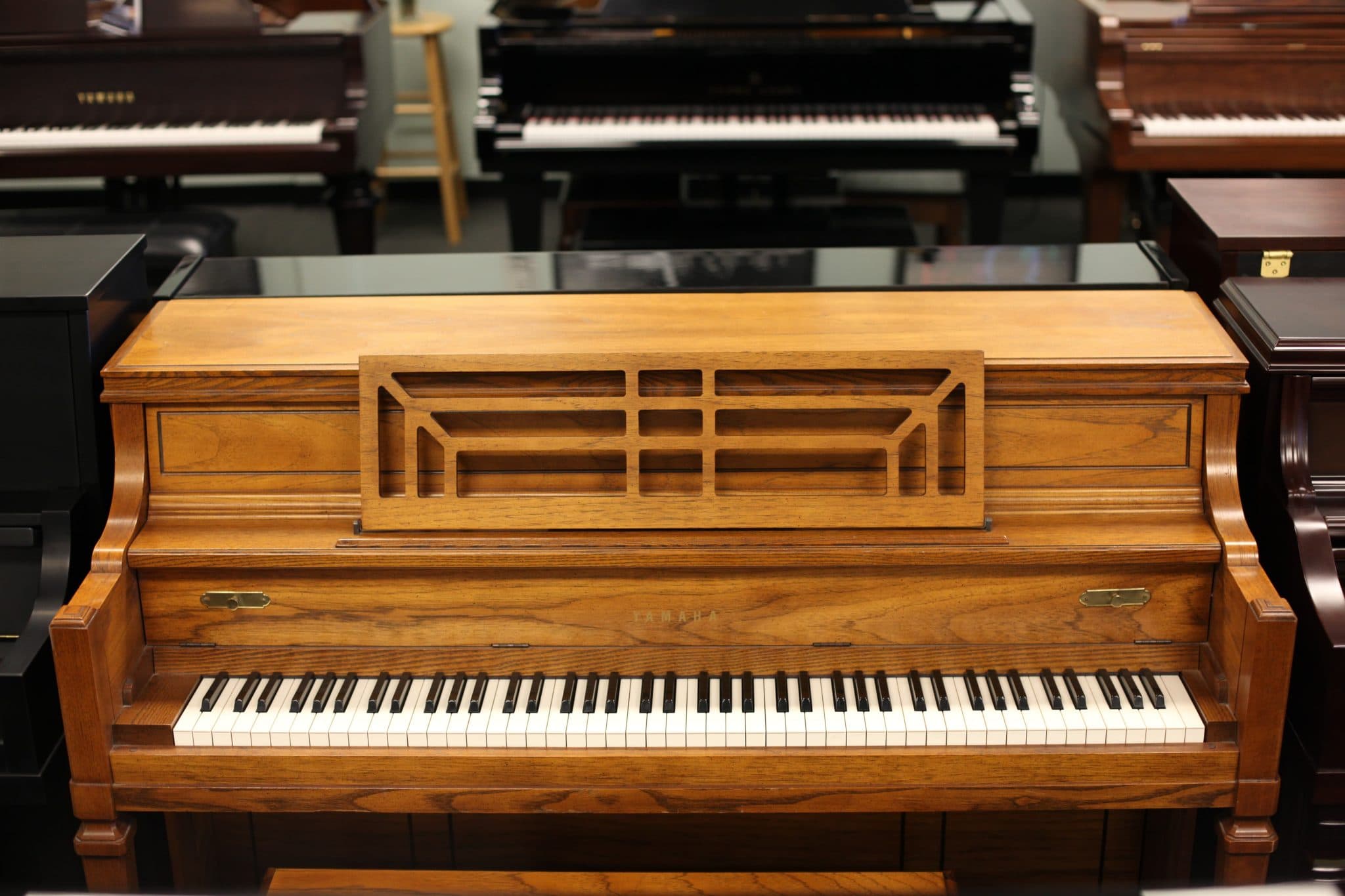 ---
PRE-OWNED – USED KAWAI – "sorry sold"
Kelly "Kawai" just arrived!!! Very nice console Kawai in Walnut finish…..this piano won't LAST LONG! She has been extremely cared for and loved. Please contact one of our staff to set an appointment to give her a try and see for yourself how this piano could enhance your home!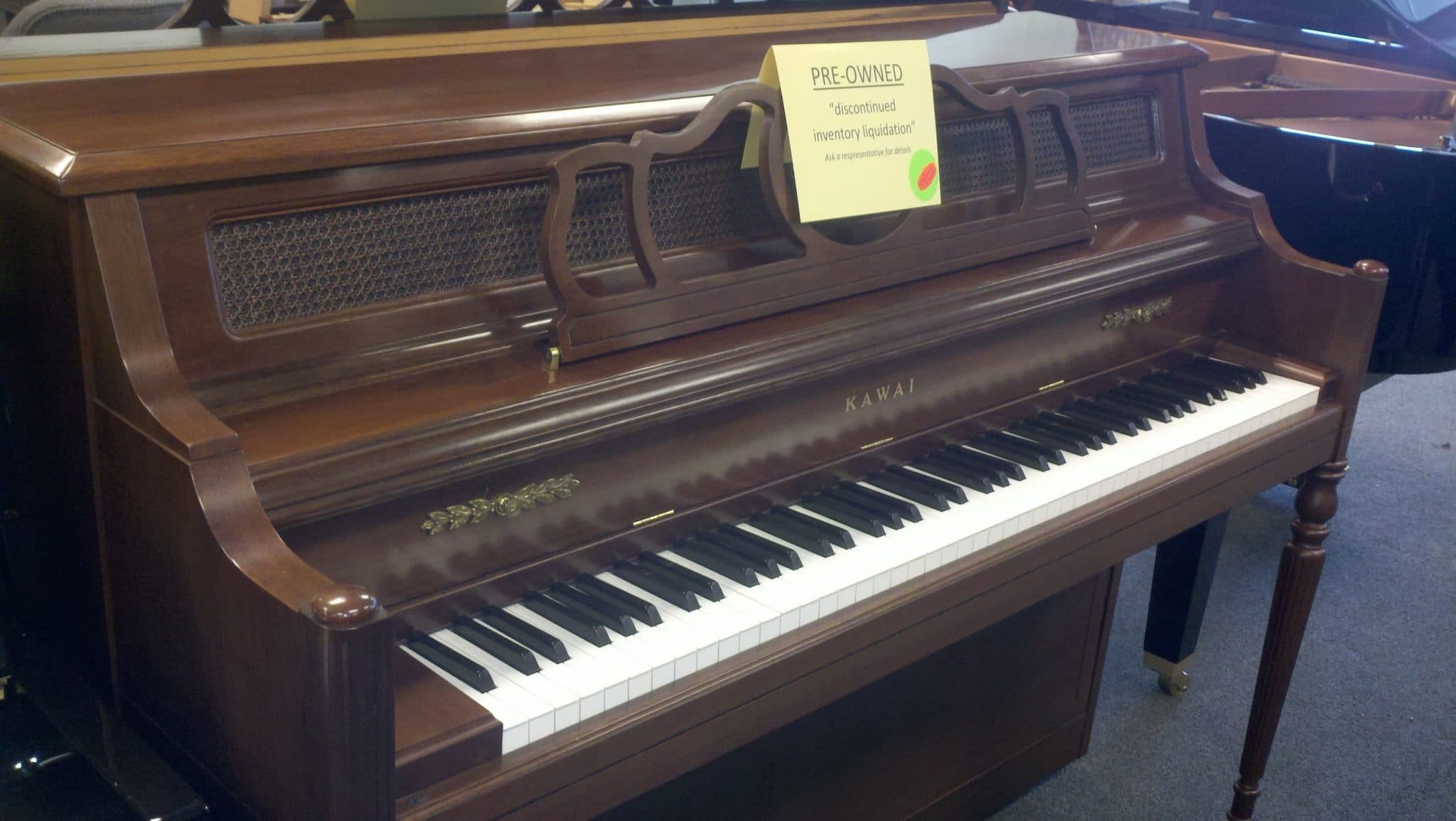 ---
6 YEAR OLD Ritmuller! – EXCELLENT AND PRICED TO MOVE!
Hello…..I just arrived on consignment and I am a 6 year old Ritmuller! Beautiful cherry finish with french provincial legs and a lovely sound! I have been well cared for and I am considered a higher tier in the piano world! Call and talk with a representative quick! I won't […]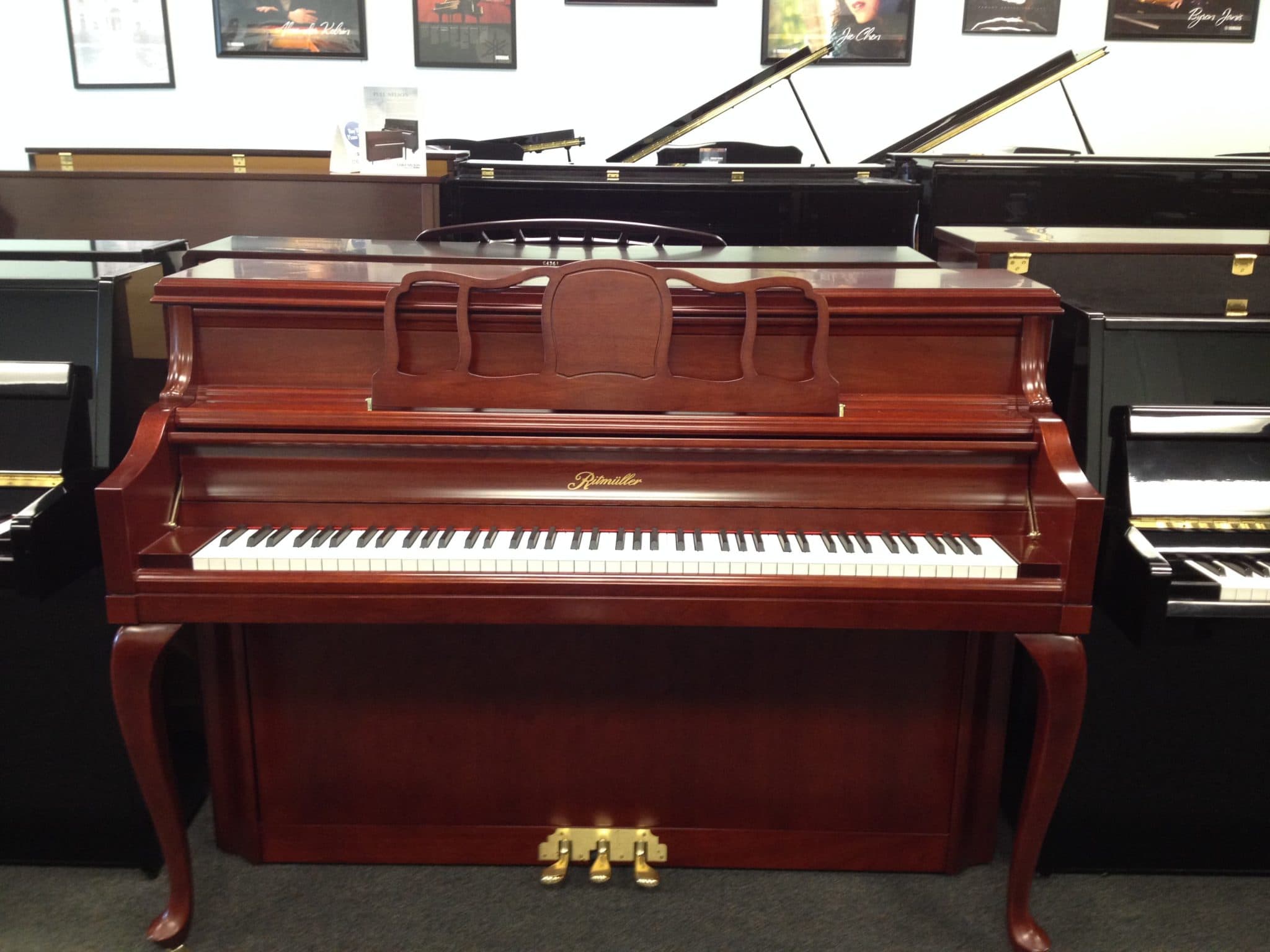 ---
Rare find! USED MASON AND HAMLIN – REDUCED…
Wow….I'm here at Miller Piano Showroom! My name is george mason….I am in a beautiful and rare specialty cabinet. It is an East Indian Rosewood. I am only 10 years old and I have a piano disc system installed on me! I was very well cared for, and if you […]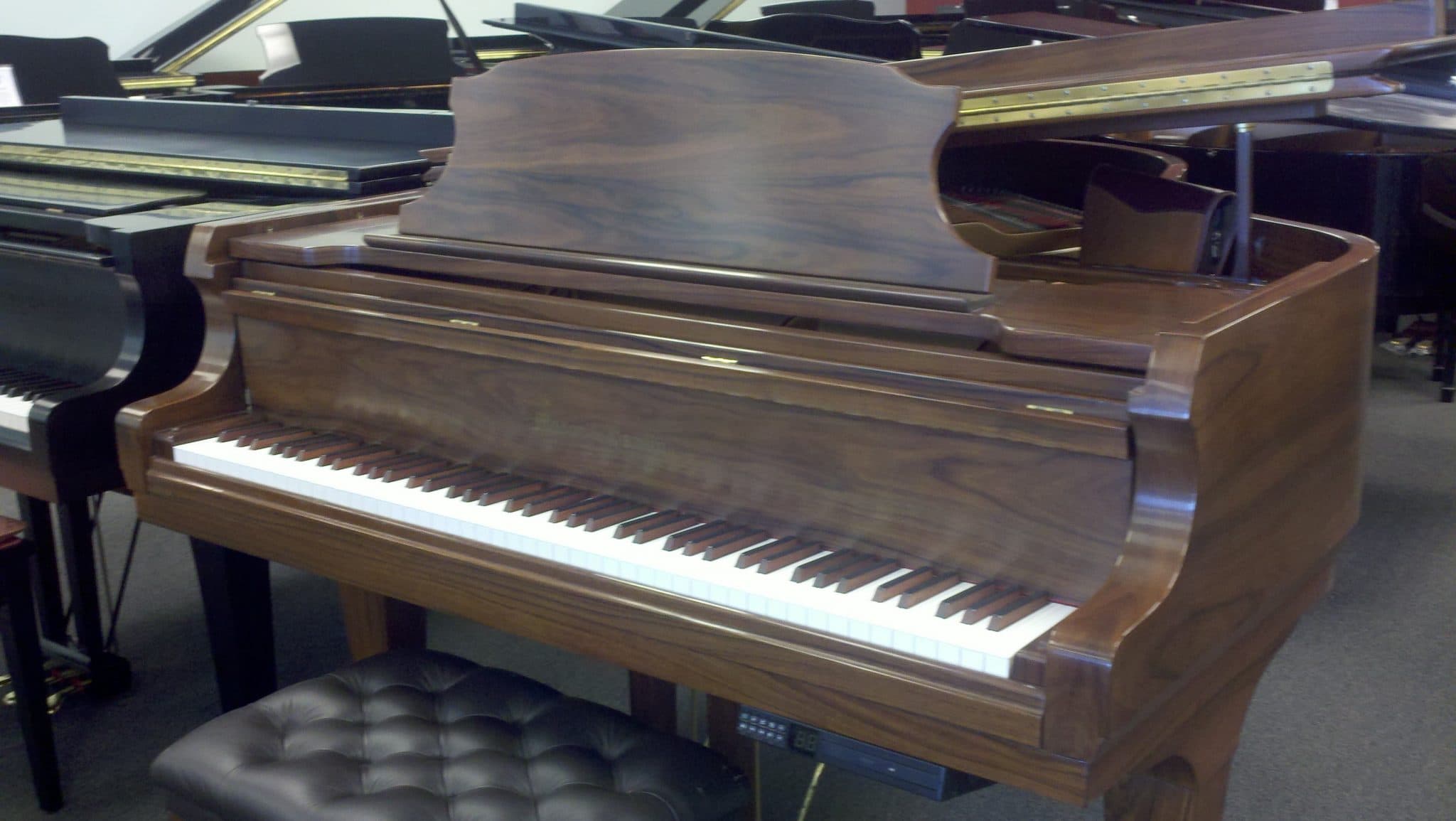 ---
Just arrived "used Yamaha g2″ – won't last long! – "sold"
Hello, I am a 40 year old g2 Yamaha! I have a beautiful satin finish and was kept up in a very nice home in the area. My owner is converting the room I was in into a dining room, so I am at Miller Piano on consignment! Please stop […]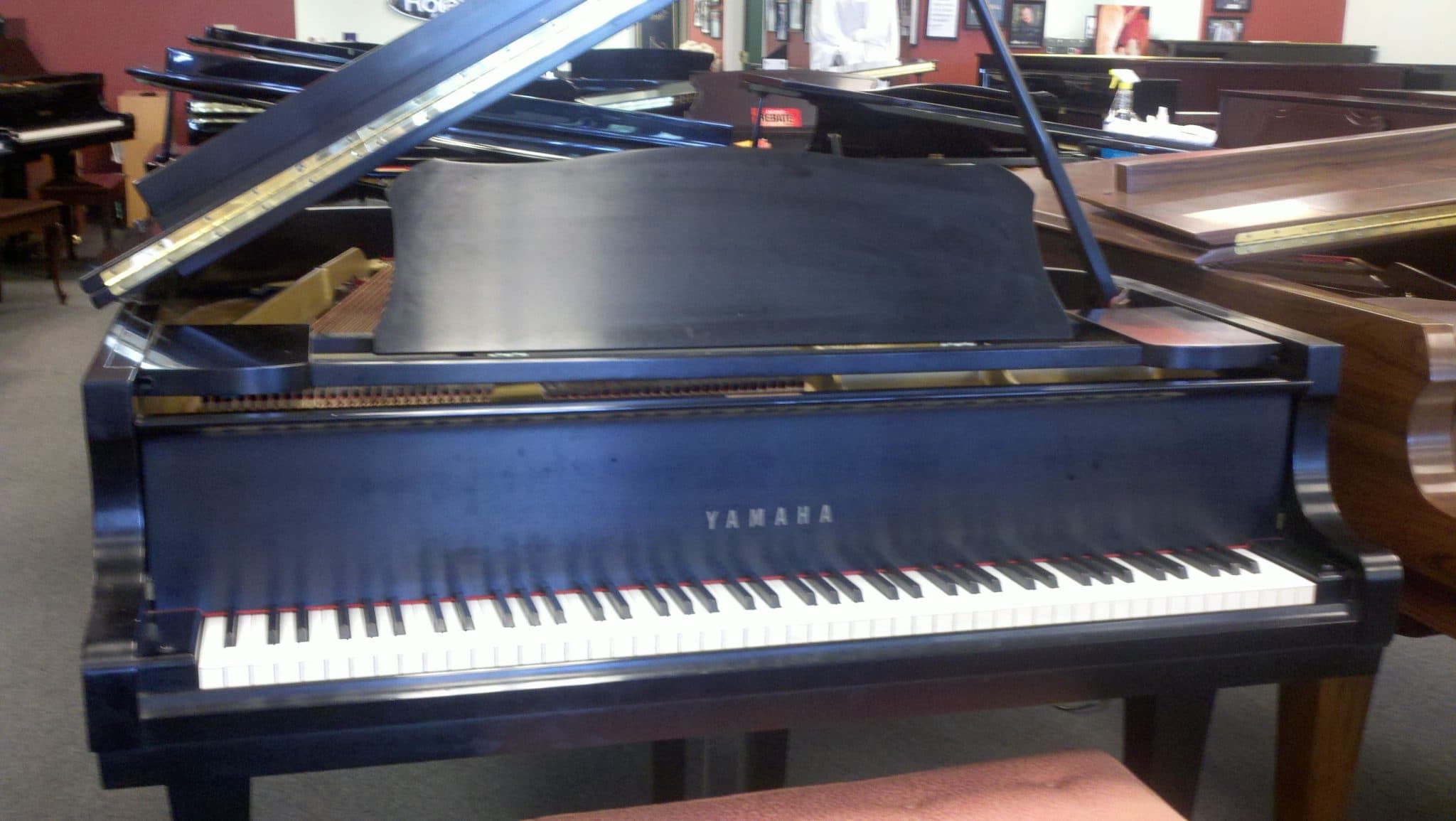 ---
6'1″ GRAND! – Young Chang – EXCELLENT BUY!
I am a 1996 Young Chang "Tom" is my first name. I am a g185…6'1″ in length and I am in polished ebony. My owners wanted something smaller so I got traded in. I am a very nice piano with a lot of life left in me…..call a specialists to […]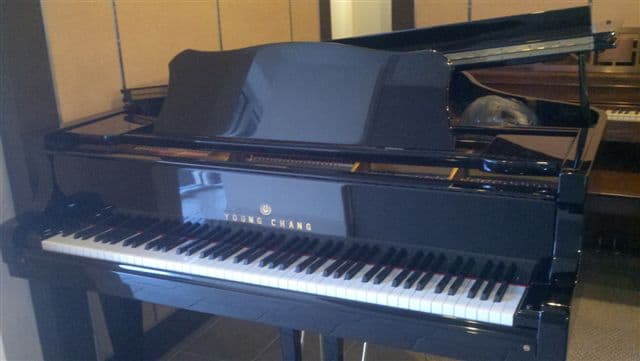 ---
Kawai 43″ console – satin black – SOLD
I am looking for a new home! I am from 1996 and my family traded me for a grand. I am a great starter piano in satin ebony….Please call a representative of Miller Piano for more of my details or to schedule a look at me!….Mrs. Kawai
---