If you're looking to buy a piano in Nashville, it's essential to purchase from a reputable, authorized dealer like Miller Piano Specialists. This ensures you receive a quality instrument backed by expert advice and service. One reason to opt for an authorized dealer is the prevalence of scams, like the free grand piano scam.
The Free Yamaha Grand Piano Scam Explained
We became aware of this scam when one of our own team members here at Miller Piano Specialists recently saw an ad for a Free Yamaha Baby Grand Piano on Craigslist. He jumped down the rabbit hole and realized quickly that this was a scam. Take a look at the bottom of this page at the screenshots of his text messages with the scammers. We have submitted a report to local and federal agencies reporting the scam.
The free Yamaha grand piano scam is a pervasive issue that isn't isolated to us. This scam has recently been making the rounds on Craigslist, Facebook, and even university-affiliated emails. The scammer claims to be giving away a free Yamaha grand piano that belonged to their deceased father, husband, or wife, and asks the interested party to contact a moving company to arrange for delivery. The moving company then asks for a payment via Zelle or Cash app for the shipping fee, which varies depending on the option chosen. However, the piano never arrives, and the moving company website is fake. One piano photo that is used in the scam is taken from an eBay ad for a 2017 Yamaha GC1 grand piano that is being sold for $12,995.
Estimating the exact number of victims is difficult, but this scam has persisted for multiple years, targeting individuals across various states and countries.
A Reddit user sharing their near-scam experience mentioned receiving confirmation from five others who almost fell for it as well. Scammers may change names and contact details, but the story and moving company typically remain consistent. They might also use alternate email addresses or domains to evade detection.
To safeguard yourself from such scams, it's vital to identify warning signs, take preventive steps, and recognize the benefits of purchasing from a Nashville authorized dealer.
Spotting Red Flags
The offer seems too good to be true: A free, high-quality Yamaha grand piano in Nashville is unlikely to be given away without strings attached.
Vague or inconsistent information from the seller: Scammers often use different names, contact information, or change details in their story to avoid detection.
Seller insists on using a third-party moving company: Scammers don't want direct dealings and pressure you to use their chosen moving company.
The moving company requests payment via Zelle or Cashapp: These payment methods are difficult to trace and refund, posing a significant risk.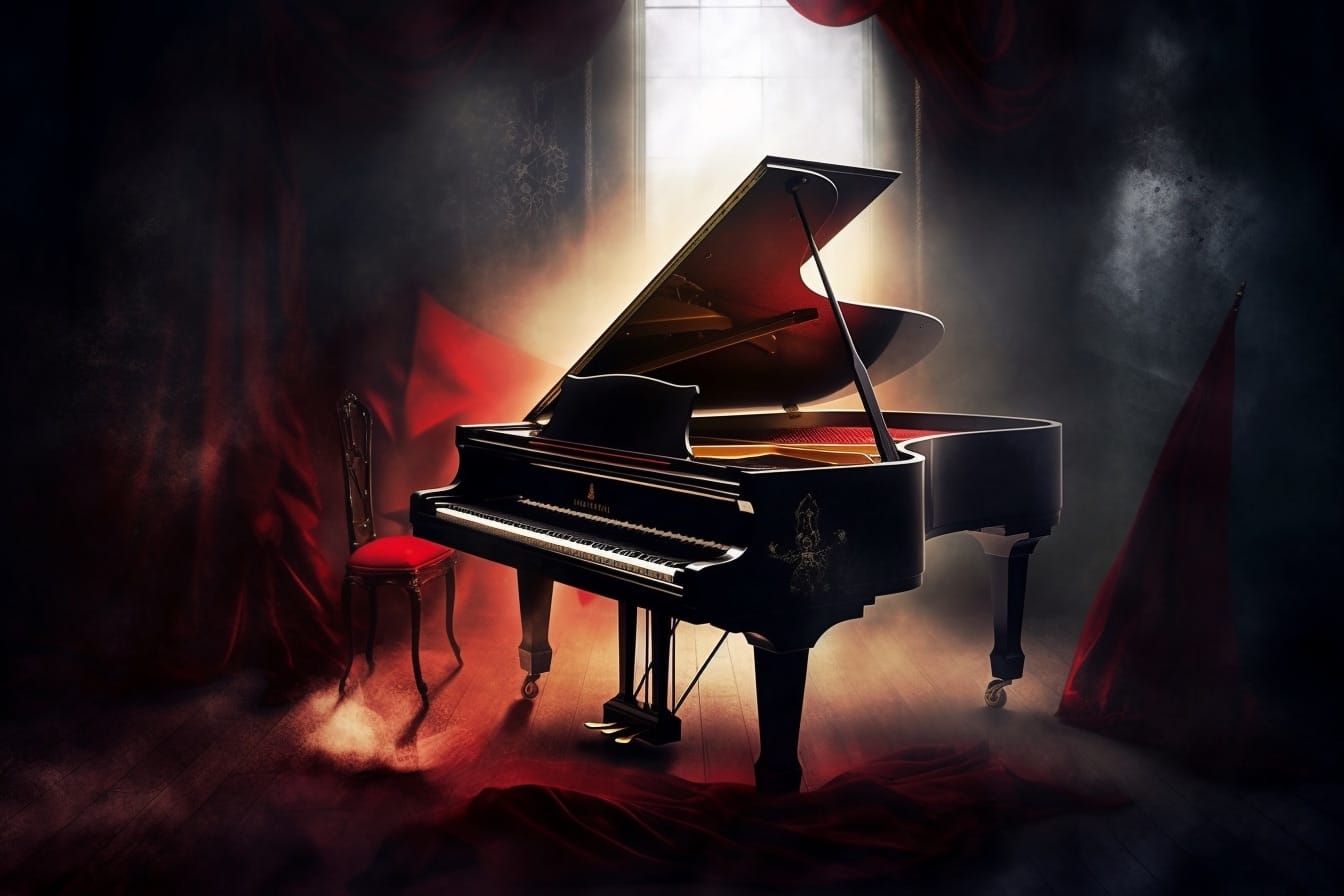 Protecting Yourself
Do thorough research: Check the seller's and moving company's background and legitimacy before engaging.
Request detailed information: Ask for specifics about the piano, the delivery process, and the moving company.
Insist on inspecting the piano in person or arranging your own transportation: This helps verify the piano's authenticity and condition.
Use secure and traceable payment methods: Opt for credit cards or PayPal, which offer protection and recourse in case of fraud.
Authorized Piano Dealers in Nashville: The Safe Choice
By choosing an authorized piano dealer in Nashville like Miller Piano Specialists, you can avoid scams and ensure you receive a genuine, high-quality instrument. Authorized dealers provide:
Expert advice and guidance in selecting the right piano.
A wide range of options, catering to various budgets and preferences.
Proper servicing, maintenance, and tuning support.
Trusted and insured transportation services.
Conclusion
Protecting yourself from scams like the free Yamaha grand piano scam is crucial when looking to buy a piano in Nashville. The safest choice is to purchase from an authorized dealer like Miller Piano Specialists, ensuring you receive a quality instrument backed by expert advice and service. Stay vigilant, do thorough research, and don't hesitate to ask questions to avoid falling victim to scams.
If you are in the hunt for a new or used piano, look no further than Miller Piano Specialists! Take a look at our new or used pianos online, chat us up in the chat icon below, fill out a form, give us a call, or visit us today!
Happy piano hunting in Nashville!
Miller Piano Specialists Team Member Text Messages With Scammers
Phone numbers from scammers: (541) 725-4537 and (334) 392-8360.