Yamaha's Clavinova line of digital pianos is famous for a reason. This digital piano is one of the most technologically advanced pianos and has many features that make piano playing enjoyable and comfortable. With this digital piano, the options and possibilities it offers are endless. So, what is the Yamaha Clavinova CSP-150 Piano? Let's take a look:
The Body
The CSP-150 not only feels good but to looks good, too. The piano is available in matte black or polished ebony, giving it a stylish look that adds character in any room. The piano also has the standard 88 weighted graded hammers keys for expressive piano playing. The white keys are made of synthetic ivory and have an absorbent material that keeps your fingers from slipping off even after hours of playing. The black keys are toped and finished with synthetic ebony. This piano also has a three-pedal system: Soft, Softs Sustenudo, and Damper.
Along with the many different features, these pianos offer advanced technological capabilities that include USB compatibility, audio recording, built-in piano lesson pieces, and Wi-Fi capability.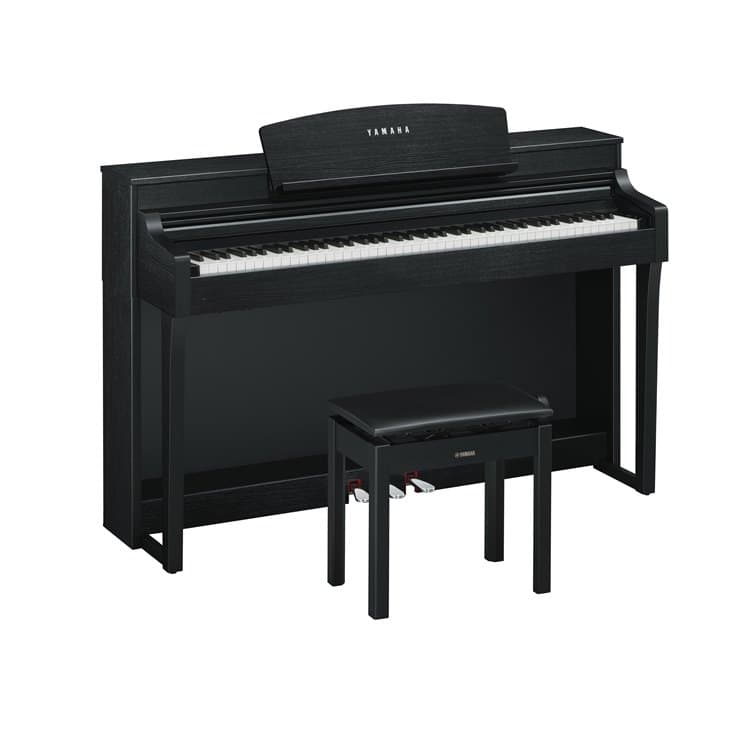 The Sound
While trying to choose the right piano, the sound is an essential factor. Luckily, the CSP-150 does not disappoint. It comes with the world's two most renowned piano sounds: World-class Yamaha's CFX and Bӧsendorfer Imperial. There are also over 600 built-in voices like electric piano, vibes, harpsichord, and organ available. The sound source uses Bosendorfer and CFX samples to produce a vibrant and rich tone. 
Each Yamaha Clavinova model combines the expressive sounds of a real acoustic grand with the best technology and digital capabilities. The soul of the CSP-150 is from a full concert grand piano and sounds intriguing and natural. To find out more about this Yamaha Clavinova, click on the link: CSP-150.
Watch this video for a CSP-150 demo:
While using a CSP-150 Piano, you can download the free Smart Pianist app on all IOS or Android devices. Once downloaded, the device can connect to your piano with a USB pug-in. With the Smart Pianist app, you can easily enhance and tweak your piano to your preference. This app is ideal and easy to use and will turn any musician's dreams into a reality.
Conclusion
We hope you enjoyed reading about The Yamaha Clavinova CSP-150 Digital Piano. If you have any questions about buying a CSP-150 or other piano's for the best price, we are open! Our hours are Monday-Saturday from 10 am to 6 pm. We are happy to help you in person again, using all the guidelines we have been provided. We are here for you.