Advancements in AI, such as ChatGPT, and the innovative technology in Yamaha digital pianos are revolutionizing the way we learn the piano, making it more accessible and enjoyable than ever before. At Miller Piano Specialists in Nashville, we're proud to be at the forefront of this revolution. In this blog post, we'll explore the current capabilities of AI like ChatGPT and how Yamaha is implementing AI and other cutting-edge technology to help with piano learning. With our expert guidance and personalized assistance, you can embark on your piano journey with confidence.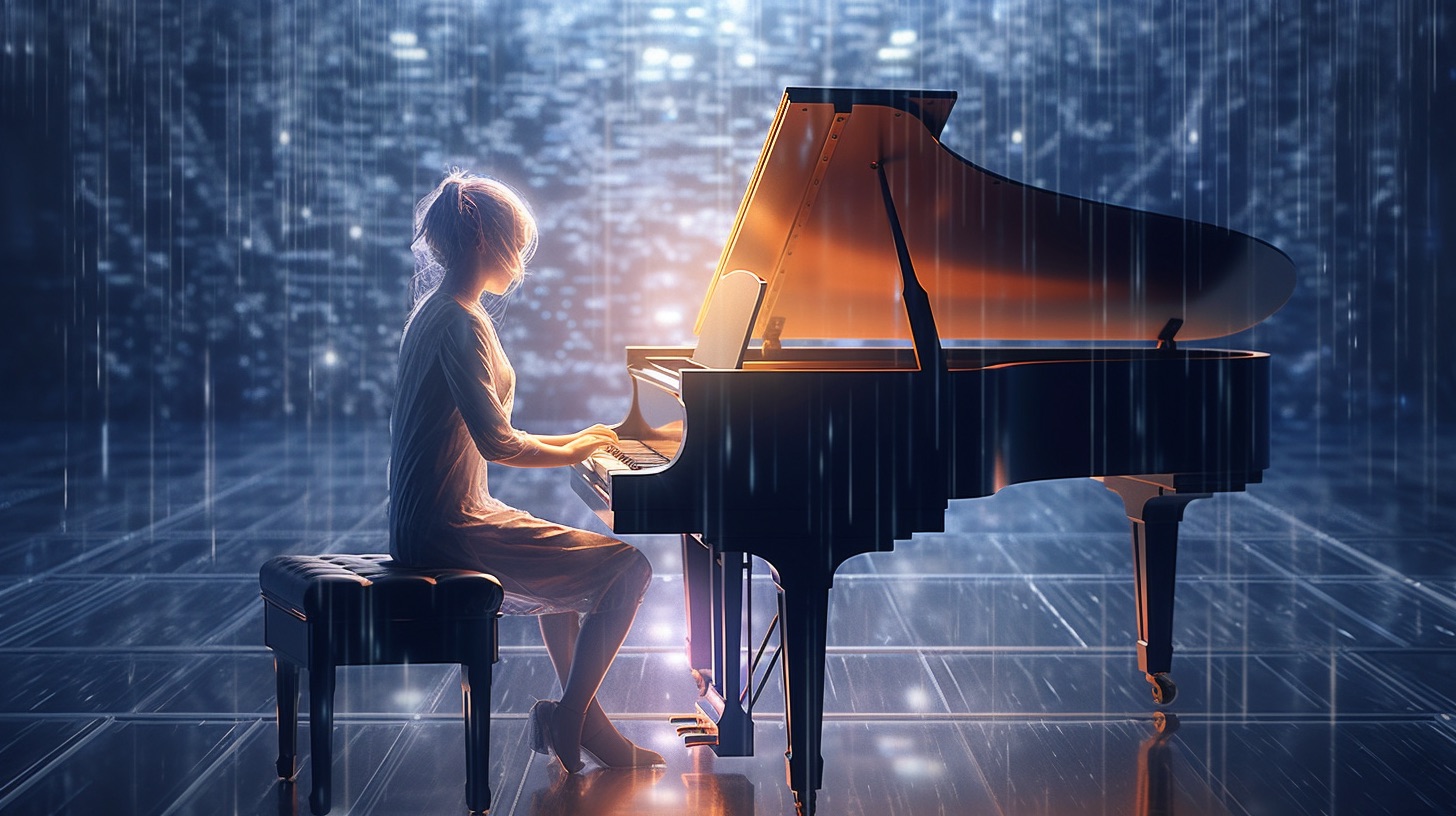 Harnessing the Power of ChatGPT for Piano Learning and Songwriting
ChatGPT, a powerful language model, can be utilized in a variety of ways to enhance piano learning and songwriting. Here are some creative ways you can use ChatGPT to your advantage right now:
Yamaha's AI Developments and Partnerships
Yamaha has already made significant strides in incorporating AI into their piano technology. They have developed various AI-driven technologies, such as:

Yamaha Digital Pianos: Leading the Way in Piano Technology
As a Yamaha Piano Dealer, we're proud to offer a range of pianos equipped with state-of-the-art technology designed to enhance your learning experience. Yamaha's innovative advancements have already made the process of learning the piano more intuitive and engaging.
Yamaha's Clavinova Range: The Future of Digital Pianos
Yamaha's Clavinova range, for example, offers digital pianos with cutting-edge features such as the Smart Pianist app. This app allows you to control your piano's settings and access various functions, including selecting voices, rhythms, and even displaying sheet music on your smart device. The app also features a chord tracker function, which can analyze the chords of your favorite songs and display them for you to play along.
Yamaha's Disklavier Pianos: Advanced Hybrid Pianos
Yamaha's Disklavier pianos take piano technology to another level, offering a unique combination of traditional acoustic piano craftsmanship with advanced digital capabilities. These pianos can record your performance and play it back, allowing you to analyze your playing and make improvements. You can also access a vast library of performances by world-class pianists, which can be played back on your Disklavier, providing an immersive and inspiring learning experience.
Conclusion
Are you ready to explore the world of AI-assisted piano learning and experience the exceptional technology of Yamaha digital pianos? Look no further than Miller Piano Specialists! Take a look at our new or used pianos online, chat with us using the chat icon below, fill out a form, give us a call at 615-771-0020, chat with us using this page's chat button, or visit our store in person for amazing sales and service support at 650 Frazier Dr #150, Franklin, TN 37067. Embark on your musical journey with confidence and discover a whole new realm of possibilities with AI and Yamaha digital pianos.