When it comes to the world of music, Nashville is known as the heart and soul of country music. The city is synonymous with the twang of guitars and the soulful voices of legendary artists like Johnny Cash, Dolly Parton, and Garth Brooks. But, did you know that Nashville is also a thriving hub for piano playing? In this article, we'll explore the influence of country music on piano playing in Nashville and how it has shaped the city's unique musical landscape.
Country Music's Impact on Piano Playing in Nashville
While the guitar may be the most iconic instrument in country music, the piano has played a significant role in the genre's development. Country music's roots can be traced back to the early 20th century when artists combined traditional folk music with elements of blues, gospel, and jazz. This blending of styles created a sound that was deeply rooted in storytelling and emotion, making the piano a perfect instrument to convey these sentiments.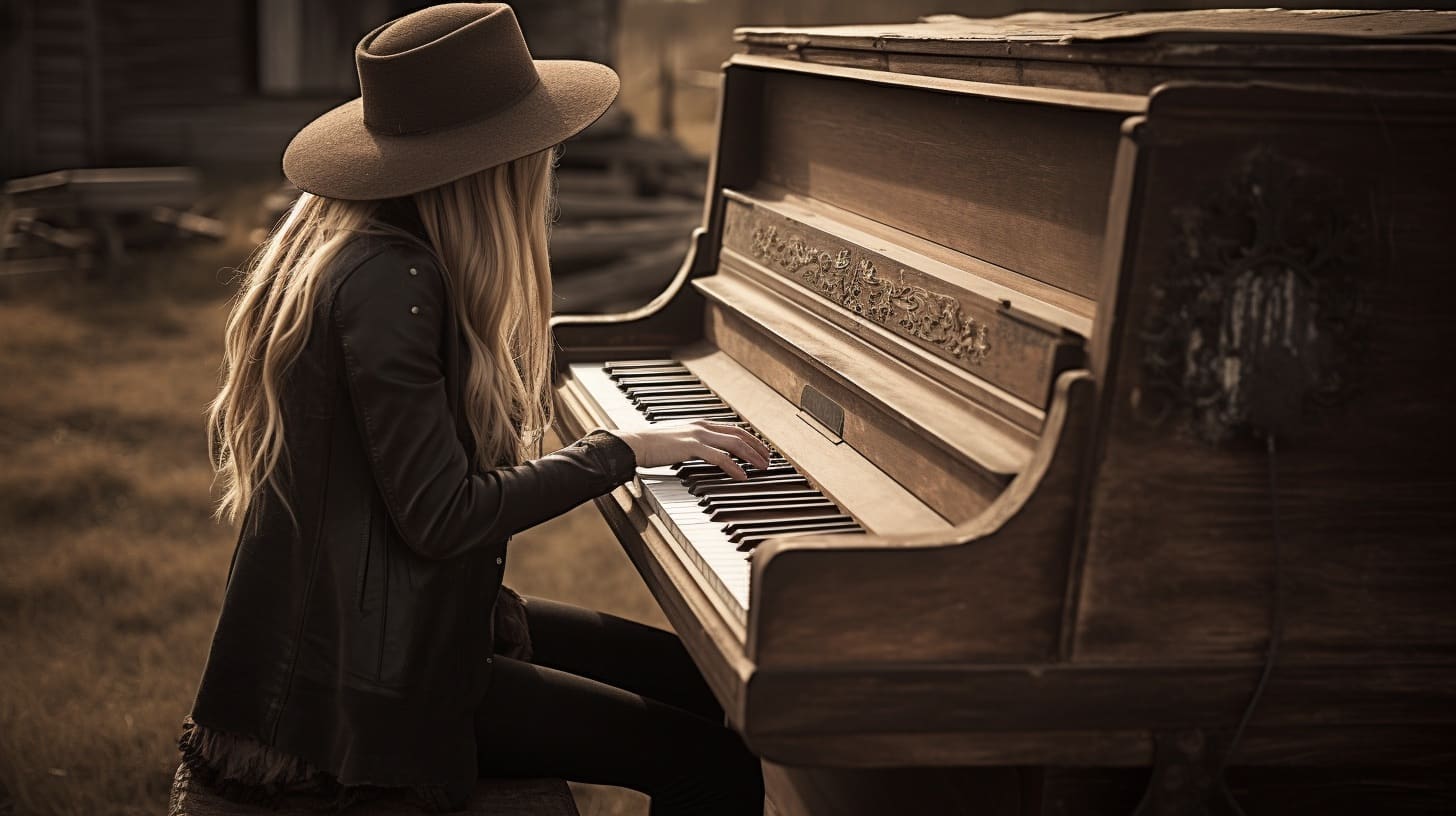 Pioneering Piano Artists in Country Music
Over the years, several influential artists have made their mark on country music by incorporating piano into their sound. Legends like Floyd Cramer, whose unique "slip-note" piano style became a signature sound of the Nashville recording scene, and Jerry Lee Lewis, who brought a rock 'n' roll flair to the honky-tonk piano, have helped to shape the genre and showcase the piano's versatility. These trailblazing artists paved the way for future generations of piano players in Nashville.
Piano in Modern Country Music
Today, the piano continues to be a prominent feature in modern country music. Contemporary artists like Keith Urban, Lady A, and Little Big Town have all used the piano to create chart-topping hits that resonate with fans. These artists demonstrate the piano's ability to adapt to the ever-changing landscape of country music, adding depth and emotion to their songs while staying true to the genre's roots.
Nashville's Piano Playing Venues and Events
The influence of country music on piano playing in Nashville can also be seen in the city's vibrant live music scene. From iconic venues like the Grand Ole Opry and the Bluebird Cafe to intimate piano bars and songwriter nights, the piano plays a central role in Nashville's diverse musical offerings. The city's annual events, such as the Nashville Songwriters Festival and the Country Music Association Festival, also provide opportunities for pianists to showcase their talents and connect with fellow musicians and fans.
The Piano in Nashville's Recording Studios
Nashville is home to some of the world's most renowned recording studios, where countless country music hits have been recorded. Pianos can be found in these studios, where they provide the foundation for songwriters and musicians to craft unforgettable melodies and lyrics. The piano's presence in these creative spaces further demonstrates its importance and influence on country music in Nashville.
The Legacy of Piano in Country Music Education
In addition to its presence in performances and recordings, the piano's impact on country music in Nashville can also be seen in the city's educational institutions. Many aspiring musicians in Nashville study piano as part of their training, learning the skills and techniques needed to excel in the country music industry. Programs like the Belmont University School of Music and the Blair School of Music at Vanderbilt University are helping to shape the next generation of piano-playing country artists who will continue to shape the genre's future.
At Miller Piano Specialists, we are dedicated to fostering the growth of piano playing in Nashville through our various educational offerings.
We offer piano lessons with expert instructors to help students of all ages and skill levels hone their talents: https://millerps.com/piano-lessons/.
Our Miller Piano Specialists Music Academy provides a nurturing environment for students aged two through adult, with class sizes limited to just five students to ensure personalized attention. Reserve your spot now in our Miller Music Academy: https://millerps.com/music-academy/

.

For adult learners, Miller Piano Specialists proudly offers the Play by Ear program, which caters to those seeking a fun and engaging way to learn piano as adults: https://millerps.com/adult-classes/

.
Our comprehensive educational offerings ensure that piano enthusiasts of all ages can develop their skills and contribute to the rich legacy of piano playing in Nashville's country music scene.
Miller Piano Specialists: Your Go-To Piano Destination in Nashville
For those inspired by the piano's role in Nashville's country music scene, or simply looking for a high-quality, new or used piano in the Nashville and Middle TN area, Miller Piano Specialists in Franklin, TN is your one-stop destination. With over 150 years of combined experience in the music business, our knowledgeable team is uniquely qualified to help you find a piano that you'll love.
At Miller Piano Specialists, we offer a wide range of pianos to suit every need and budget. Our inventory includes new Yamaha, Pearl River, and Ritmuller pianos, along with many brands of used pianos. From grand pianos and baby grand pianos to upright pianos, player pianos, silent pianos, hybrid pianos, stage pianos, and digital pianos, you're sure to find the perfect instrument for your home or business.
Conclusion
Nashville's rich country music heritage has had a profound impact on the city's piano playing scene. The piano's versatility and emotive power have made it a staple instrument in country music, providing the perfect platform for Nashville's talented musicians to share their stories and passion.
If you're in the hunt for a new or used piano, look no further than Miller Piano Specialists! Take a look at our new or used pianos online, chat with us using the chat icon below, fill out a form, give us a call, or visit us today! Our dedicated team is here to help you find your dream piano and ensure that it strikes a chord with your unique musical style.