Learning how to play any instrument is one of the best experiences one can have, but it can also be challenging. In the beginning stages of learning an instrument, you might feel a sense of being out of control or feeling overwhelmed with all the new terms and techniques. At some point, you might even find yourself hit a plateau and begin feeling like you might give up. If it makes you feel any better, these feelings are entirely normal. So, how do you deal with them? This blog will look at a few reasons why people give up learning the piano or their instrument, and how you can get better! Here are 5 reasons why people give up learning the piano:
1. Playing Piano Isn't Fun Anymore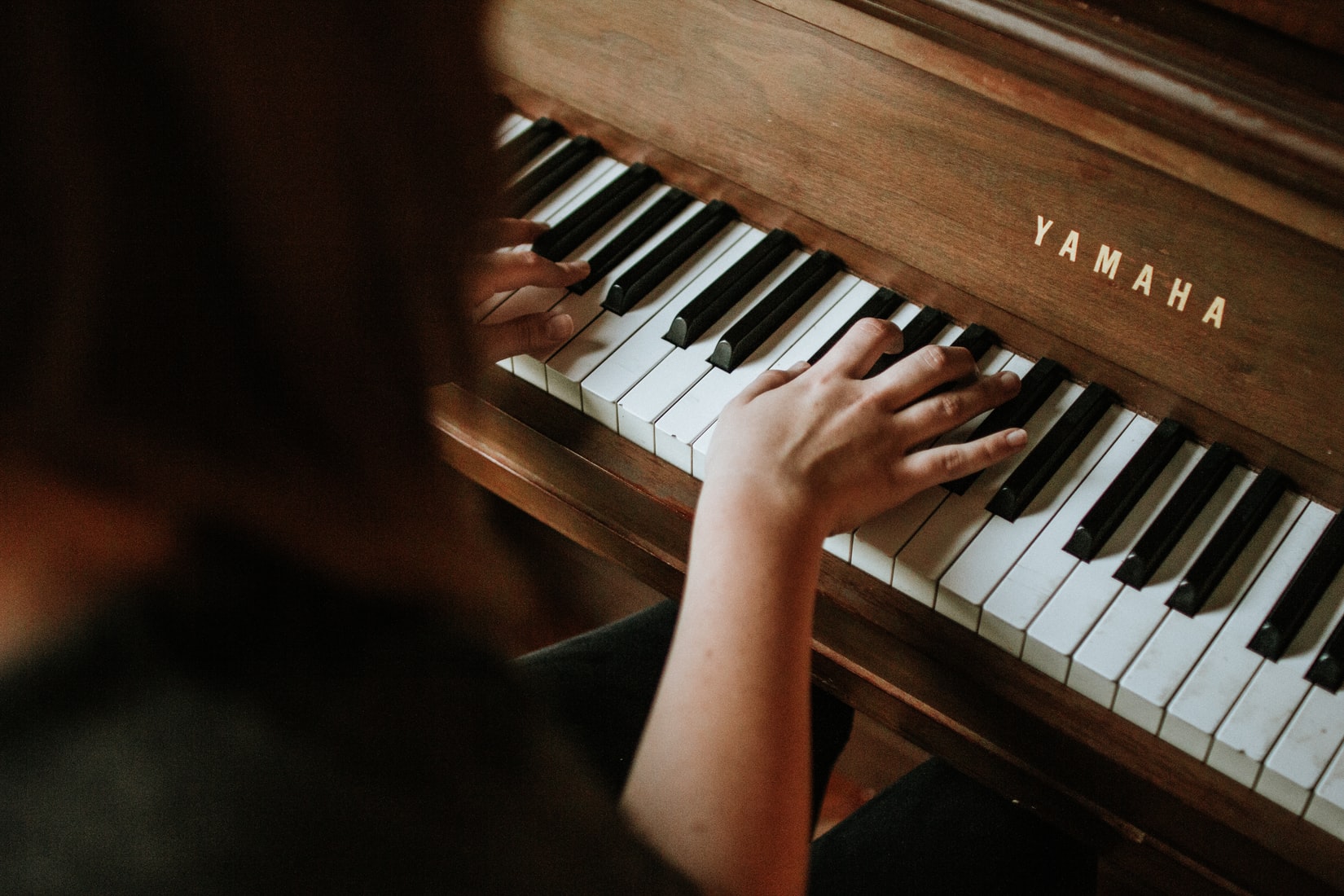 There may be many reasons that make you feel like the music you're playing isn't fun anymore. One of those ways is feeling forced to practice an instrument that you don't love. This is especially true for children and even adults! Playing the piano should feel fun and relax, not like a chore. Many people feel like giving up on their instrument because they stop having fun with it. Keep these points and strategies in mind as you continue to learn the piano:
Incorporate fun activities into your practice every time you play.
Don't be too hard on yourself after you practice.
Play music you want inspires you and that you play, and you'll never stop having fun!
2. You Set Unrealistic Goals
Another big reason people often feel like giving up on their instrument is that they set unrealistic goals for themselves and their progress. It's essential to keep in mind that not every pianist learns at the same speed, and that's perfectly okay. If you set unrealistic or hard-to-reach goals for yourself, you might find yourself feeling disappointed and discouraged to keep playing the piano.
Be realistic when setting your goals and expectations.
Have a balanced structure between music and life.
If you set reachable goals for yourself, you will develop solid piano skills to be proud of and enjoy.
3. Mistakes Overwhelm You
Making mistakes is a natural part of the journey when learning to play the piano or learning anything in life. Many times, people will let the fear of messing up and making mistakes paralyze them. Although you may not control when you feel paralyzed, you can always control how you react to it. Sometimes, our best ideas and successes come from our mistakes.
Everyone makes mistakes, but not everyone learns from them.
Use your mistakes as a learning tool to become a musician.
4. You Lack Encouragement
Lack of encouragement is a big reason why people decide to stop playing music. But why? A big part of a musician's heart is to share their music with others. Unless you are singularly focused and enjoy the piano for yourself only (which many people do), encouraging your practice is hugely beneficial to your progress.  Whether that comes from an inspiring teacher, a supportive friend or family member, or a patron at the local coffee shop where you just played an open mic, having some positive feedback is an excellent reward for your efforts. It makes you feel good! And will provide you with powerful creative fuel to continue your efforts. So when you feel down, tell yourself, "I won't give up the piano." You can't say you can't play if you get some positive encouragement, so get out there and share your skills with the world today!
5. You Don't Play What You Want To
Sure, beginner books can be pretty dull, and they don't teach you the music you might want to play. You can easily avoid this by learning easy songs that you want to play! Of course, don't pick a piece that is way outside of your ability or comfort zone.  Pick a song that has simple and easy chords and progressions that you can follow. As you get more comfortable, you can pick pieces that challenge you and teach you new techniques. Don't let boring beginner books get in the way of your piano learning journey. Above all, stick to it! Learn the songs that you want to learn and be consistent.
Conclusion
So, will you let mistakes take you down, or will you learn from them? We hope you enjoyed reading these 5 reason why people give up learning the piano! Are you ready to buy your dream Yamaha piano? We can help you! If you have any questions about where to buy a piano for the best price, we are open! Our hours are Monday-Saturday from 10 am to 6 pm. We are happy to help you in person again, using all the guidelines we have been provided. We are here for you.