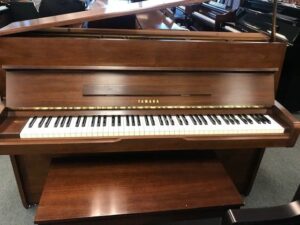 Hey! Welcome to Miller Piano, I just arrived. My name is "Jane". My owner is downsizing, and I need a new home. I am in a satin walnut finish, with bench. My model is a M1A with a lid that raises from the side like an upright grand! I am tuned and ready to go. I'm sure I won't last long around here!
Call Miller Piano Specialists for an appointment and to give me a try! 615-771-0020
#yamaha #millerpianospecialists #usedpianos #newpianos #financing #specials #findingtherightpianoforyou #authorizeddealer #wurlitzer #pearlriver #baldwin #youngchang #pramberger #playerpianos.