Pianos are gorgeous and elegant instruments, but finding the right spot for one in your house or office may be challenging. Pianos immediately dominate the room by their size and can either create a visual masterpiece or appear uncomfortable and out of place. We think your piano should be noticed for its beauty. Here's how to decorate around your piano
1. Pick a Theme
This is the ideal time to nerd out about your favorite subject! Whether it's your favorite musical artist, a favorite trip place, or a favorite animal, picking a theme for your piano may be a fun way to personalize it. You may even make your piano a family heirloom by adorning it with photos and family heirlooms.
2. Be a Minimalist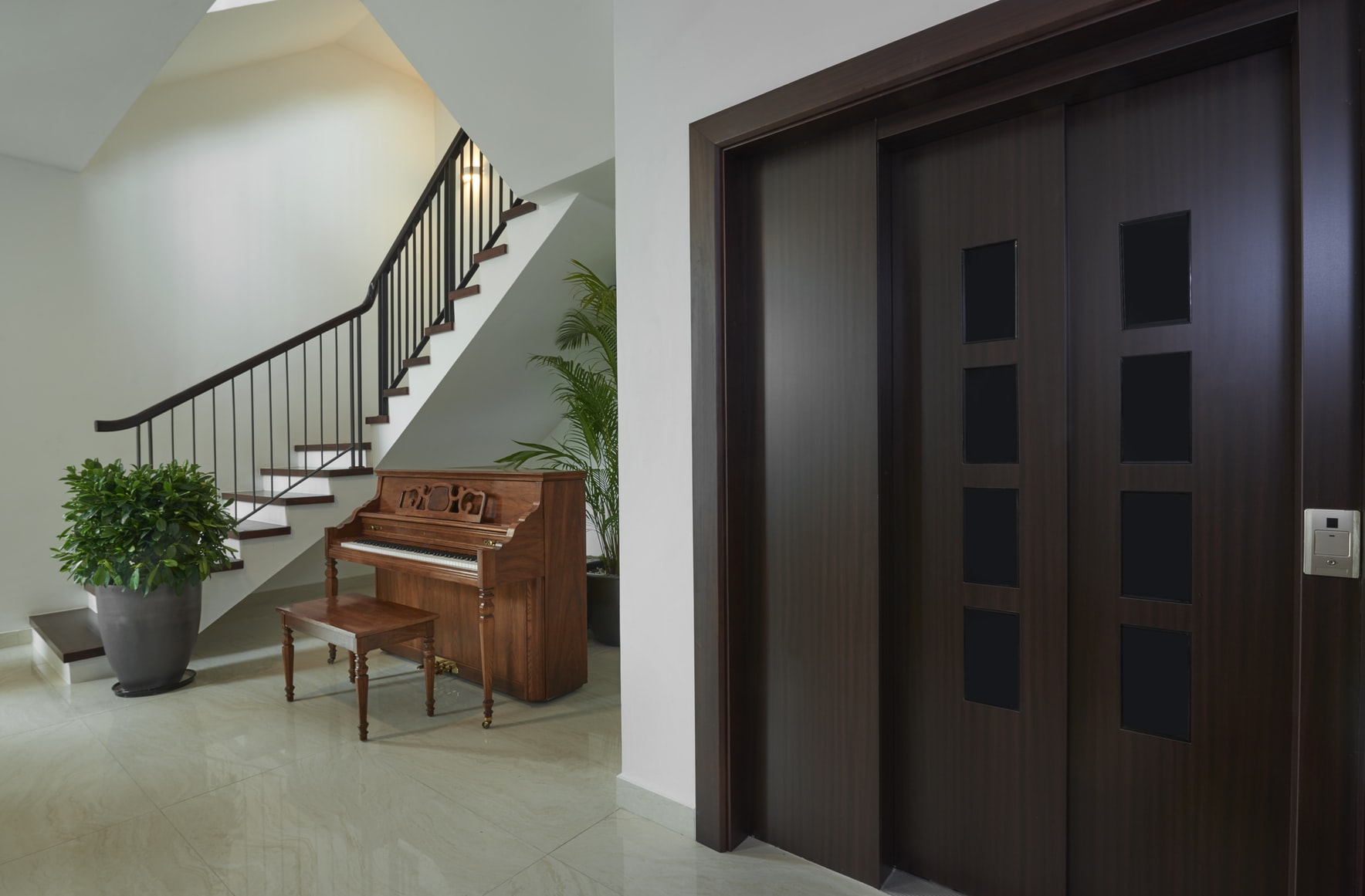 Minimalist decorators worldwide have demonstrated that a little goes a long way! If you have a detailed piano (such as one with a marble pattern) or a massive grand piano, this décor is exceptionally striking. Sometimes the simplest solution is the best! Allowing your piano to be the focal point is another method to get a minimalist appearance. Sometimes a piano is so lovely that it doesn't require additional decorations. In this scenario, you'll need to rearrange your furniture around the piano to take place in your room, possibly in a corner or nook. This will make your piano appear as if placed there on purpose, naturally attracting attention.
3. Choose a Color Scheme
There's something so satisfying about everything seeming like it belongs together. For color scheme inspiration, use the largest pattern in your room! Colors can be taken from a huge, elegant rug or perhaps a cherished piece of art. Another technique is to stick to a three-color color scheme; this will help create a more coherent environment and make it simpler for your piano to blend in rather than stand out. When placing a piano in a larger room with a lot of furniture, the color scheme is equally vital to consider. Lighter pianos complement lighter furnishings, whereas darker pianos complement darker furniture. Rather than having everything matching and becoming confused, the contrast between the two gives your room dimension.
4. Incorporate Plants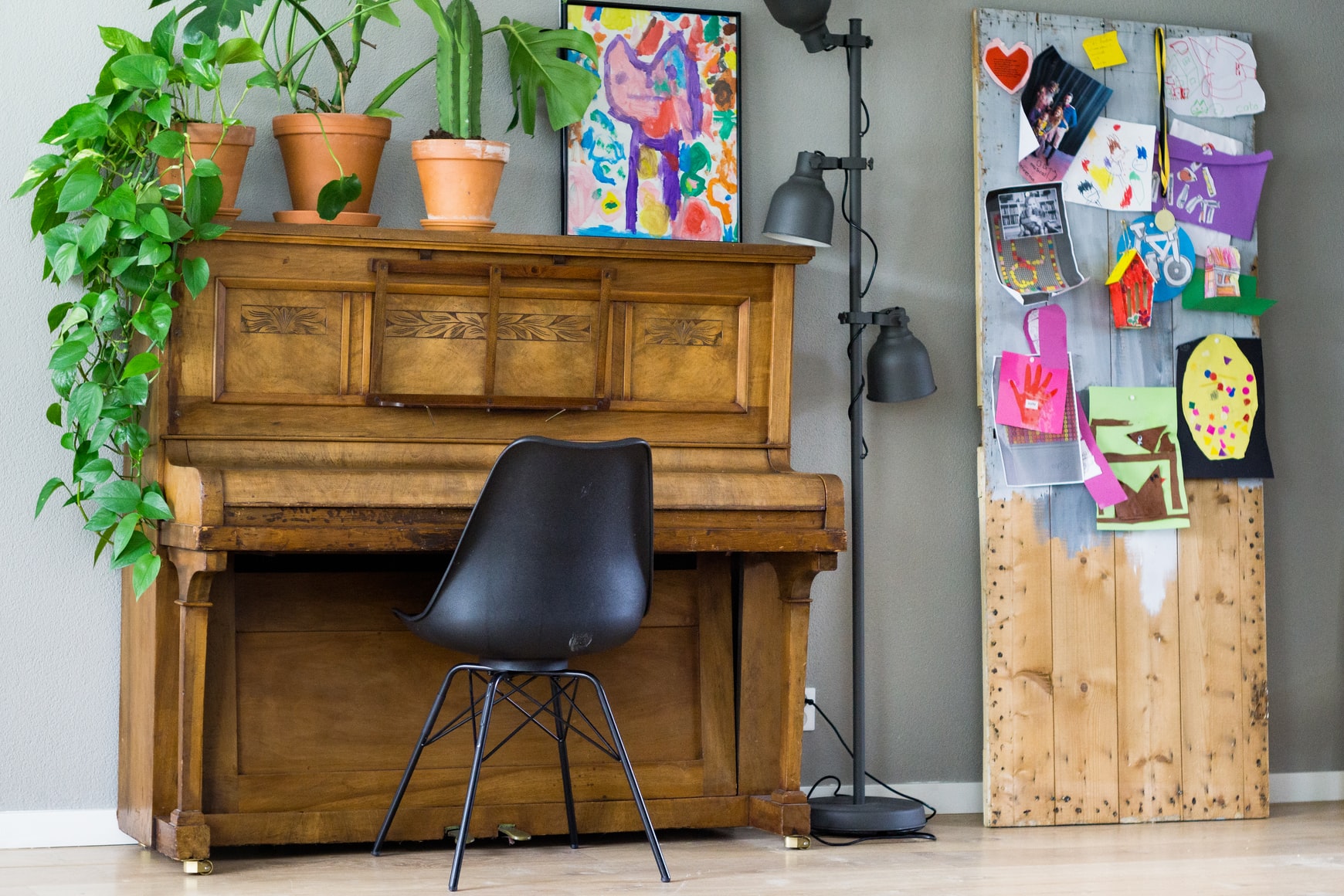 Plants add a playful and cozy feel to any space. Grab a few succulents or fake plants if you don't want to deal with the upkeep. Also, avoid very damp plants or those that demand a lot of water, as the humidity can mess with your piano's tune. Colors in nature go well together in decorating a home, especially when the two most common earth tones, brown and green, are combined. Using various techniques of green and brown around your piano will help create a more multi-toned effect in your room. Add one larger-sized plant or bouquet for a less dramatic look. This is especially attractive on larger pianos, such as grand pianos.
5. Create a Gallery Wall
Photos, paintings, mirrors, and anything else can be arranged on a gallery wall. It's a fantastic opportunity to create something unique. To make the place feel comfortable and memorable, look for frames that match the color of your piano. The gallery walls can also be used as a backdrop for grand pianos. Because grand pianos attract attention on their own. We recommend something subtle and unobtrusive.
Conclusion
We hope you enjoyed learning how to decorate around your piano! If you want to purchase your dream piano, check us out at Miller Piano Specialists in Franklin, TN. If you have any questions about where to buy a piano for the best price, we are open! Our hours are Monday-Saturday from 10 am to 6 pm. We are happy to help you in person again, using all the guidelines we have been provided. We are here for you.