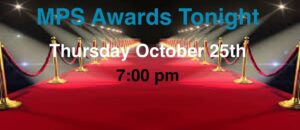 Here are the nominees, if you missed our live broadcast. You may share, voting is by Miller Piano Specialists instant messenger 2 times a day in each catagory or once a day in our showroom.
Composer: Ed Bazel, Cory Lavine, Eric Bikales, Joel Asher, Cathy Oaks, Joseph Akins, Kirk Dearman, Gerald Smith, Alexander Ericson, Lance Allen
Vocalist: Angela Peterson, Lily Nelson, Eric Burgett, Katherine Morgan, Carmen Brandy, Rachel Rodriguiz, Julie Keech Harris, Rice Price, Dennis Thompson, David Phelps
Instrumentalist: Mike Dunbar, Eric Bikales, Ed Bazel, Cory Lavine, EJ Ford, Bronson Hermouth, Rick Lonow, Mark Sorrells, Lance Allen, Rachel Webster
Songwriter of the Year: Gerald Smith, Josh Silverberg, Lily Nelson, Carmen Brandy, Tommy James, Gary Talley
Entertainer of the Year: Ed Bazel, Kirk Dearman, Eric Bikales, Cory Lavine, David Phelps
We will be giving a surprise award of Horizon Award and two Lifetime Achievement Awards.
Our show is Thursday, October 25th at 7:00 pm, and reservations are recommended by calling 615-771-0020 as seating is limited this year.
Rules for Voting:
REMEMBER: Voting started Friday, Sept. 7th and will end at 6:00pm on Sunday September 30th.
1.) Message your vote to Miller Piano Specialists through our FB Messager – ONLY TWO VOTES PER DAY PLEASE.
2.) Make sure you send the category along with the nominees name in your message as some of the nominees are in two catagories!
3.) You can also come vote in store once a day.
4.) Please rate/review us here on Facebook
5.) Please like our page so you can see how voting is going !
6.) NO VOTING on Miller Piano Specialists timeline please.
7.) I will keep you informed thru this private group as notifications come in.
PS: Miller Piano Specialists, Dakota Smith, will be handling the messenger votes coming in, so please make sure your fans go by the voting instructions to make it easier on her please.