Is the Yamaha P515 a good piano option for you? This model is geared toward professionals and gig musicians who need a portable piano that doesn't skimp on functionality. It is the flagship of Yamaha's P-series and the replacement for the wildly popular P255 model.
Pros and Cons of Buying a Yamaha P515:
The P515 is an excellent option for anyone who needs fantastic portability and a natural, authentic grand piano experience. It has a ton of upgrades over its predecessor. The P-series pianos from Yamaha, a well-known brand, have raised the bar for compact, premium digital pianos.
Pros
A stunning keyboard and action.

It offers phenomenal sounds and is almost indistinguishable from the real thing.

With an extensive feature set, Yamaha has catered to every pianist, including gig musicians, beginners, pop, rock, and classical musicians.

The LP1 pedal set, which is superb and realistic, completes the set. (Not included)
Cons
If you don't need portability, you may be better off with a Clavinova. (At a similar price point)

Portable, but on the heavier side.

It is quite possible to play in small places with built-in speakers, but larger spaces would require amplification.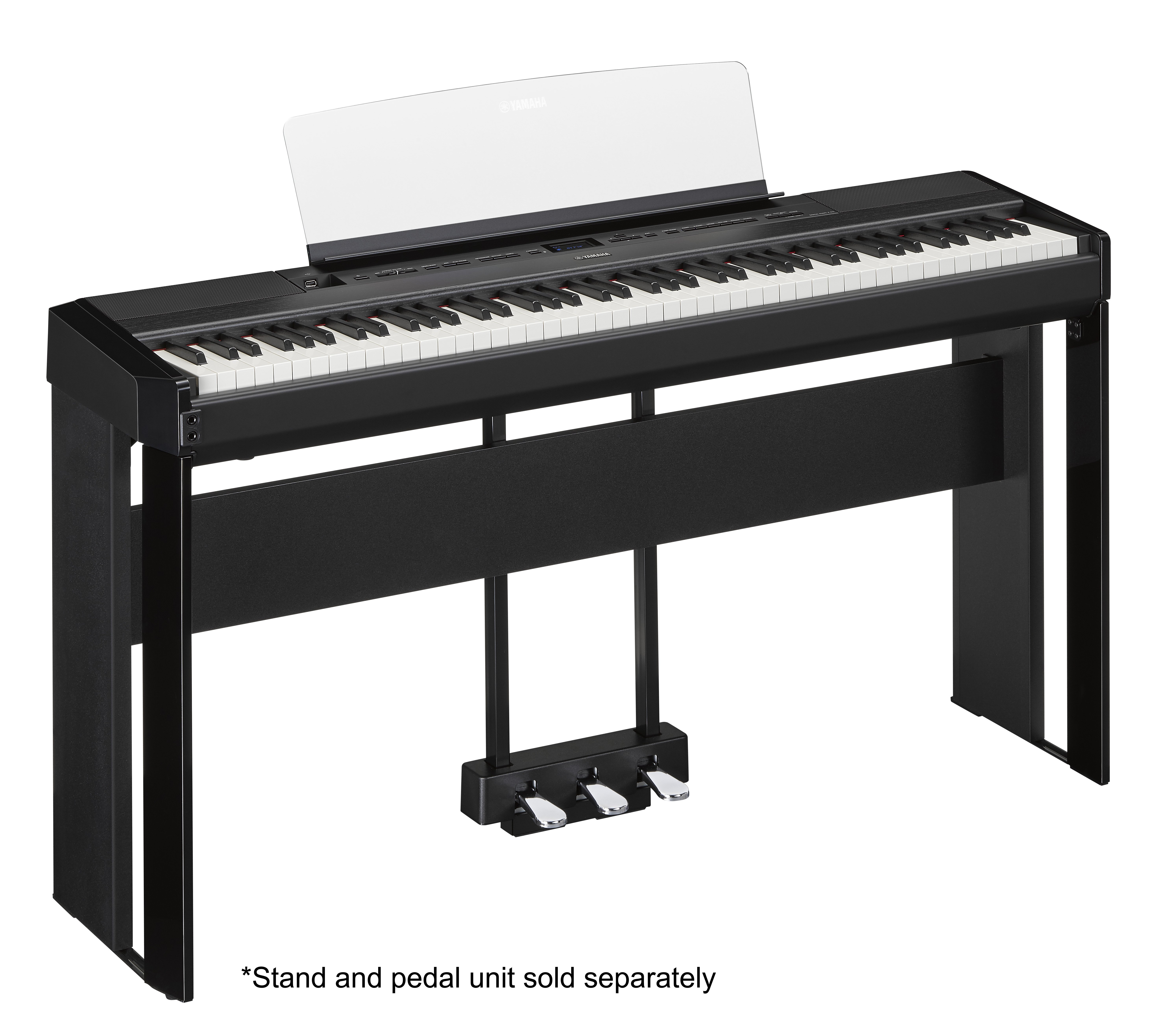 Smart Pianist App
Download the Smart Pianist iOS software, connect your device to your piano, and you'll have a simple touch screen interface to let you navigate your piano's sounds and settings. By accessing the songs in your iOS device's music library and developing a chord chart for you, Smart Pianist completes the deal and enables you to play along with recordings of your personal favorite tunes. Download the Smart Pianist app by clicking the links below:

Conclusion
So, is the Yamaha P515 a good piano option for you? We hope this article was helpful for you in deciding whether this piano is a good fit for you or not! For any questions you may have about this Yamaha piano or other ones, we can help you.
If you want to purchase your dream piano, check out our new and used pianos, and contact us! If you have any questions, chat with us, fill out a form, or call us at 615-771-0020! Our hours are Monday-Saturday from 10 am to 6 pm. We are here for you.