If you're an adult who used to play the piano and is thinking of picking it back up, this article is for you! Whether it's your job, school, family, or life, many things could have taken your time to continue your piano journey. The good news is, you can get back into it. Read these tips on how to get back into piano after years:
What Not To Do
Before learning how to get back into playing piano, it's essential to know what not to do. With life and schedules, it's easy for adults to be a little impatient. It is not uncommon to see adult re-starters do the following:
Try to play an advanced piano piece
Practice haphazardly, get nowhere, and end up frustrated
Quit
You'd be surprised how often people fall into the trap of quitting. As lovely as it would be, playing the piano is not like riding a bike. You can rarely pick up where you left off years ago. And the longer the gap, the harder this is.
Keep It Simple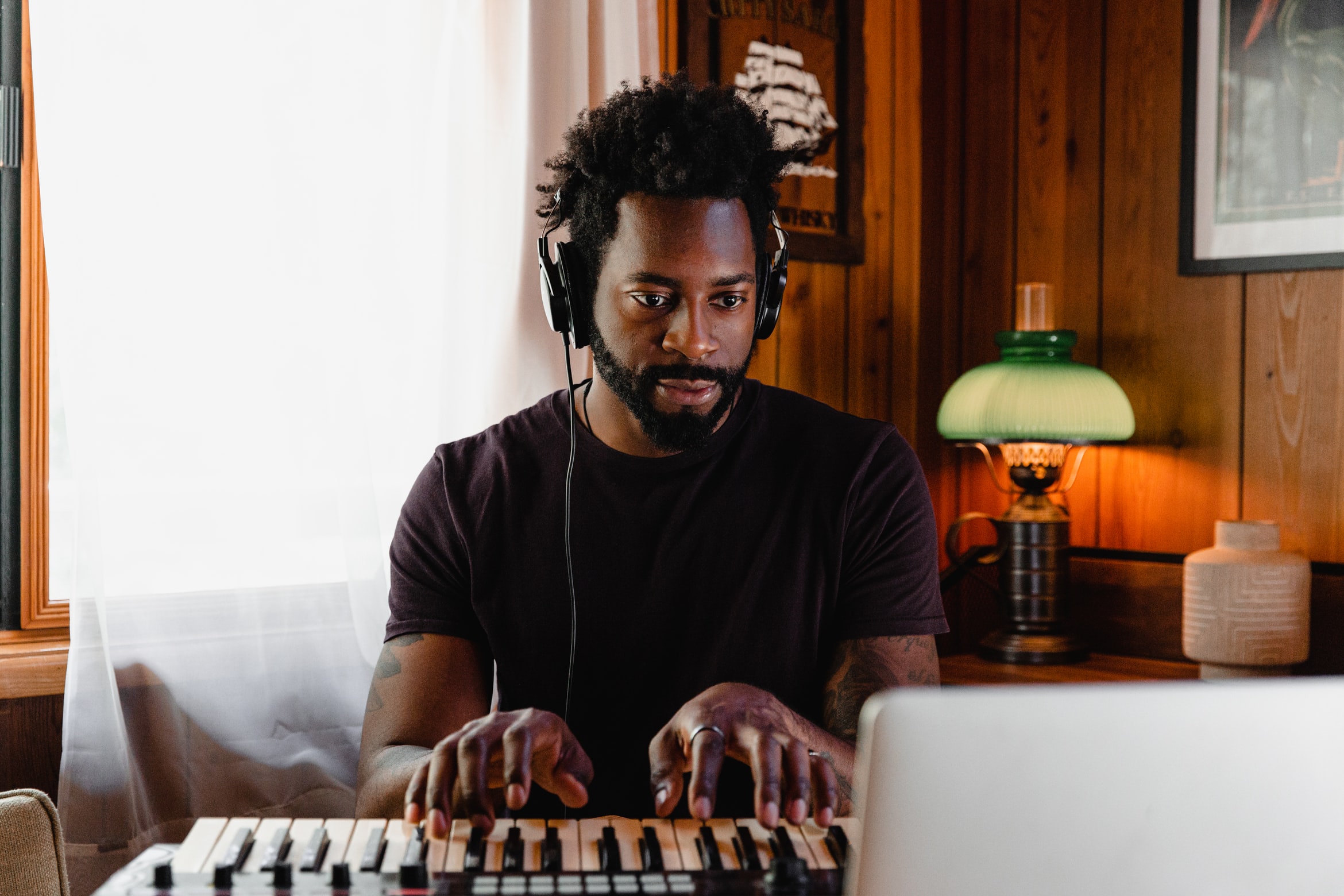 You need to recognize that you are not the pianist you were as a child. If you haven't played piano in a long time, you have most likely lost some of your previous techniques. Therefore, it will take some time to regain all the piano skills you had. Trust in the process and start by practicing simple music when you are beginning. For example, learn primary rhythms like the whole note, half note, and quarter note. This way, you can have the basics down before moving on to more complex piano playing. Keeping it simple will help you avoid frustration when trying to learn new music.
Avoid Frustration
Of course, it can be very easy to get frustrated when learning something you used to know. However, it's essential to be patient, be kind to yourself, and avoid frustration. Although some of your piano techniques may be rusty, you should remember how to sit at the piano, how to hold your hands, and what it was like to practice the piano. You'll be surprised how much you start to remember once you get into a structured manner. A great advantage you get is that you have inside knowledge of what it means to learn an instrument. You know it takes years, not months, to play at an advanced level. And having this recognition puts you lightning years ahead of most first-time beginners.
Play The Right Music
Another part of getting back into playing the piano is to find the right music to play. There are countless online lessons and method books out there to learn from. As an adult, make sure to find books and lessons intended for adults instead of one of the method books you might have used as a child. If you're not sure where to begin, check out the YouTube channel called Pianote, where they offer hundreds of lessons for piano players to learn from. Check out this video on 7 Days To Learning Piano:
Make Sure You Have The Right Piano
Last but not least, make sure you have the right piano. Of course, you don't need to have an expensive grand piano. However, it is essential to have a quality instrument to begin your piano-playing journey. If you're not sure where to start looking for a piano, let us help you here at Miller Piano Specialists in Franklin, TN! From electric pianos to acoustic pianos, there are many Yamaha piano's to choose from Additionally, having a quality piano with weighted keys and a good sound will help you have fun while learning the piano. If you love the piano you're playing; then you're more likely to keep playing it!
Conclusion
So, are you ready to get back into playing the piano? We hope you enjoyed reading about how to get back into piano after years. If you're interested in buying your dream piano, we can help you! Come check us out at Miller Piano Specialists in Franklin, TN! If you have any questions about where to buy a piano for the best price, we are open! Our hours are Monday-Saturday from 10 am to 6 pm. We are happy to help you in person again, using all the guidelines we have been provided. We are here for you.