Most people will either identify as auditory or visual learners. Although a few people might say they can learn both audibly and visually, most people learn best either with their eyes or ears. But, what about musicians? Are musicians auditory or visual learners?  These two learning strategies can be extended into a piano player's world to help them explore their learning abilities. Playing the piano takes using both the eyes and ear. However, how can the auditory learned approach learn the piano with their eyes? Although there may be some advantages and disadvantages present in visual learning vs. auditory learning, there are a few different ways that auditory and visual learners approach the piano successfully.
Are You An Auditory Learner?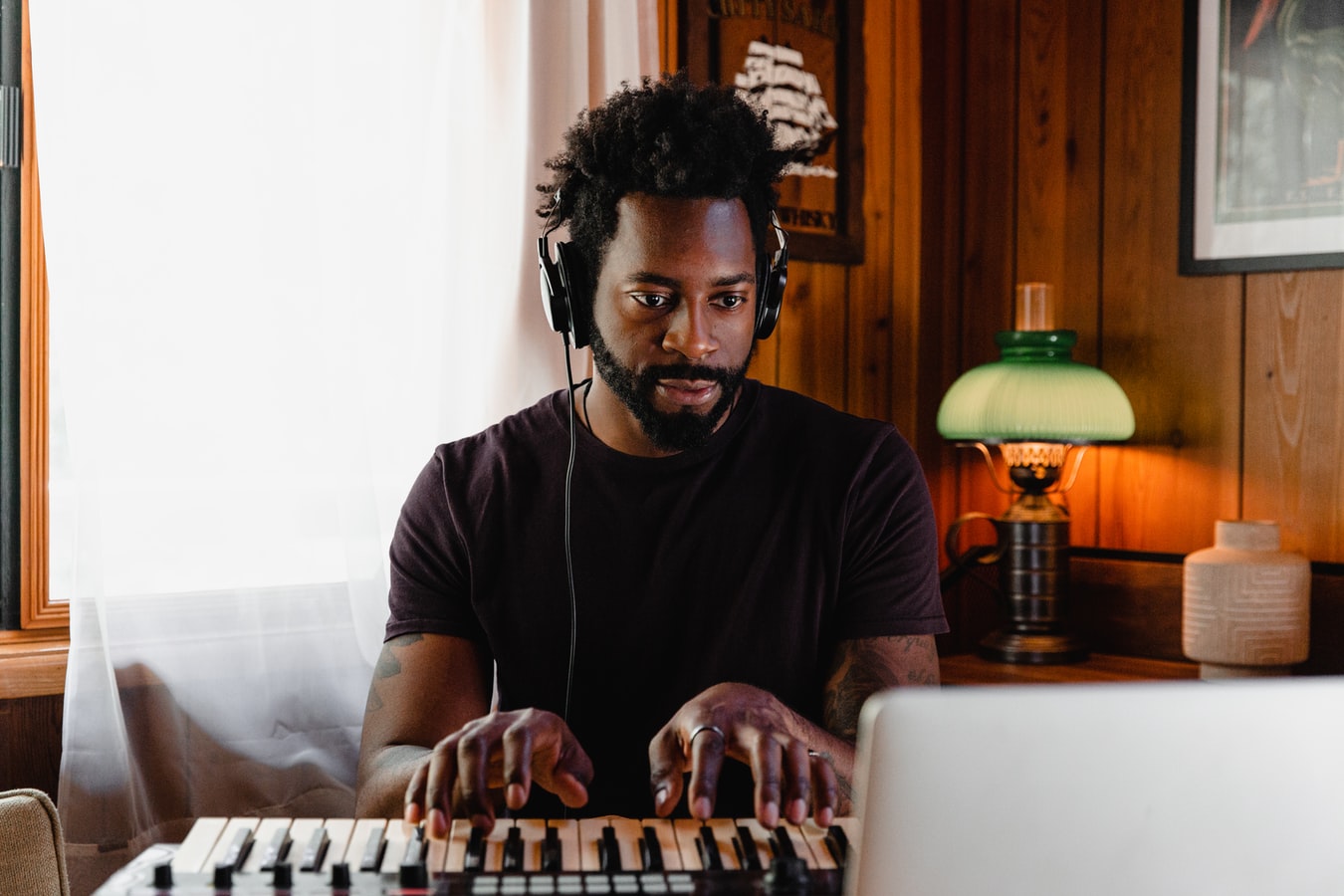 Most auditory learners seem to have a strong sense and ear for music. Most of these learners can imagine music in their minds and even break apart a song to hear the different aspects of a tune.  Many auditory learners can figure out melodies and chords on the piano just by using their ears. Sometimes, auditory learners can be less interested in the music theory and more interested in matching the sound they create to the sound they hear.  Musicians who are auditory learners will thrive when listening to other musicians performing or learning from their videos or recordings. Since auditory learners learn the piano quicker than visual learners and are better at hearing the music they want to know, it cannot be easy to translate that into proper form and technique.
Are You A Visual Learner?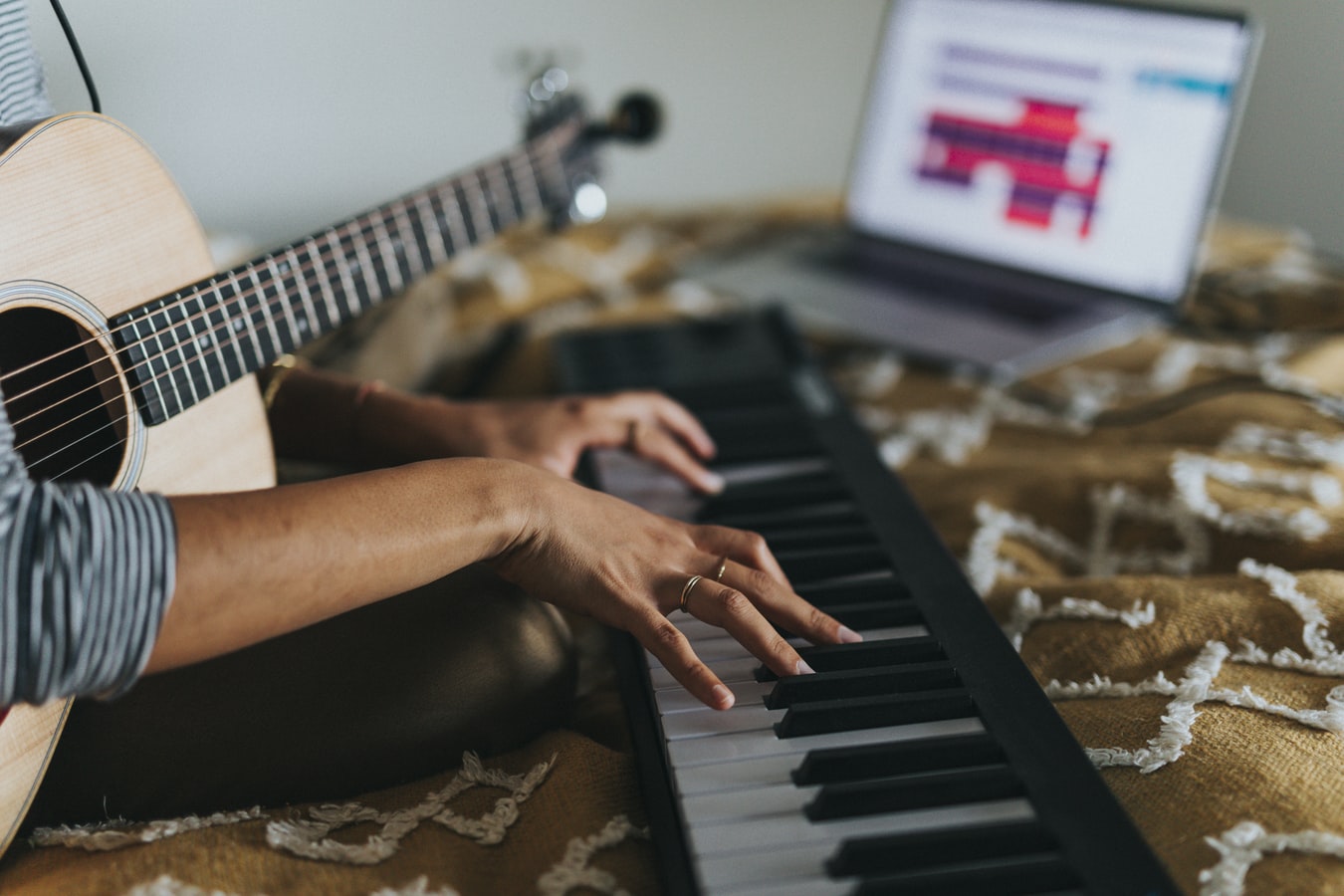 When it comes to visual learners, they excel at memorizing visual concepts and patterns and often do great with reading and studying music theory! Just as auditory learners have their strong skills, so do visual learners.  Musicians who are visual learners usually love to have a musical notation to follow along with. Musical notation can help a visual learner tune with the music and follow along with what's happening in a song. These learners often go through piano method books quickly, memorizing and learning the patterns of their instrument.  For example, a piano player who is a visual learner will do better at memorizing physical patterns on the keyboard. Visual learners who are piano players might even take a more intellectual approach to play the piano. However, their curiosity can take these musicians to become excellent at their craft.
How To Master Both learning Styles
Whether you're a piano player, a guitar player, or any type of musician, you need to realize that being a visual or auditory learner is not a fixed learning style for you. Music is both auditory and visual, and you need to grow in both skills!  If you consider yourself an auditory learner, you can improve your skill by growing in your reading practice. If you're a visual learner, then make sure to take the time each day to listen to music and pick each musical aspect of the song out. No matter what style of learning you naturally do, becoming a great musician takes effort and time to make your craft excellent.
Conclusion
So, are musicians auditory or visual learners? We say they are BOTH! Check out the website to read our blog on piano learning, piano playing tips, and so much more. If you're interested in buying your dream piano, we can help you! Come check us out at Miller Piano Specialists in Franklin, TN! If you have any questions about where to buy a piano for the best price, we are open! Our hours are Monday-Saturday from 10 am to 6 pm. We are happy to help you in person again, using all the guidelines we have been provided. We are here for you.