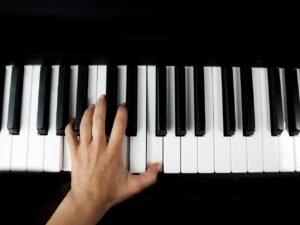 While you are home, we are still working with and for you. With our new hours, and swing shifts we have put in place social media, text, email, facetime and video conferencing for your convenience if you still need music in your home.
We are also offering at 2:30 each day a piano trick, lick or learning snippet! Tune in to Miller Piano Specialists Live facebook and catch a lesson! If you are busy at that time, we save the videos and you can watch it later. Share these videos with a watch party to others that may want to learn.
Thank you for your support, and if you know anyone who has been looking for a piano, we appreciate you referring our staff to help them during this time we are all going thru together! Hat knitted compliments of Debra Sheridan!
Sherry Carlisle Smith
General Manager