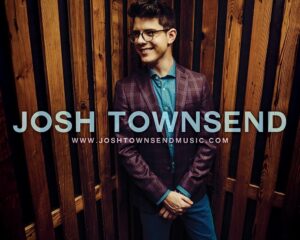 Finding the "right piano for you" is our goal at Miller Piano Specialists. If it is new or pre-owned, we want to make sure it inspires you and fits your budget. This is a story that needs to be told.
Gospel piano player, arranger and performer, Josh Townsend, was looking for a certain piano. He discussed it with a fellow musician, Mark Fuller, and was actually looking for a Yamaha LU11 or B1, like Mark had in his home. They called Miller Piano Specialists, and while on the phone discussing a B1, a pre-owned consignment piano was rolling in.
Due to shipping, we did not have a Yamaha B1, but I told him about the continental LU11 that was being unwrapped. Mark was going to have Josh come in and play it. Mark called back 2 minutes later and said what is the model of the piano? When I told him, he almost lost his breath. He said it's the exact piano I have that Josh was hoping to find! He exclaimed "this has to be a God thing"!
Josh came in, fell in love, so excited he had found just the "right and EXACT piano for him" at Miller Piano Specialists. You never know from day to day what will be arriving in our inventory and as an authorized dealer we stand behind our new and used pianos. We represent Yamaha, Pearl River, Ritmuller, Kayserburg, and used quality pianos of different brands.
Please check out Josh Townsend at joshtownsendmusic.com for more information, bookings, performances and cd releases. A great young artist that is sharing the love of music to others in a time when music is needed in our world.
#millerpianospecialists #newpianos #usedpianos #therightpianoforyou #yamaha #ritmuller #pearlriver #kayserburg #baldwin #kawai #youngchang #pramberger #kimball #digital #grands #players