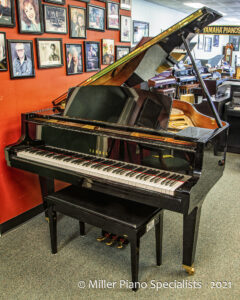 SOLD…My name is "Barbara". I just arrived at Miller Piano Specialists and am in high demand! There is a waiting list on me! You better call them quick to set an appointment to see me. I was one owner and bought locally. My model is DGH1 wihich means I am 5'3″ grand in polished ebony with bench.
Calle today, 615-771-0020 or text us after hours at the same number.
#yamaha #millerpianospecialists #usedpianos #newpianos #financing #specials #findingtherightpianoforyou #authorizeddealer #wurlitzer #pearlriver #baldwin #youngchang #pramberger #playerpianos. — at Miller Piano Specialists.