January 1st of 1958 Ray Walker was asked to join the legendary vocal group called the Jordanaires as the bass singer.  He left a job as a Jr. High principle and coach to accept the position–little did he know what would be in store for his career! The tight harmonies and unique arrangements are what made them sought after by every artist in the music industry.
This year Ray celebrated 55 years in the business! He has seen the music world change in many ways thru music and technology in recording.  Walker has worked alongside many greats such as Ricky Nelson, Patsy Cline, and Elvis Presley. His bass voice has been recognized on many albums of all genres of music. Even though the Jordanaires were not all gospel, Ray has been involved with his church and many other gospel projects.  Lately he has been working with labels like Study Jesus, Dallas Christian Sound, and Condo Records.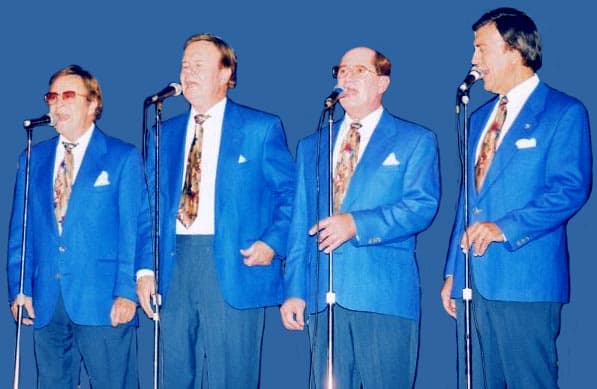 When I had the privilege of working with Ray and the guys, they were the finest talents as well as teachers that I had in the business.  Through the years that I was working with them, we lost two special members, Duane West and Neil Matthews.  Neil was the inventor of the Nashville Number System.  Another name that will be missed is Louis Nunley.  This week we also said our good-byes to Gordon Stoker.
You can contact Ray for fan and booking information at www.Jordanaires.net or Ray Walker Mail on that site.  We love you Ray and appreciate all you have done for us!  Keep up the traditions and sound!