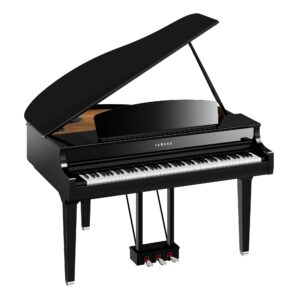 HOW TO SET THE REPEAT ON YOUR CLP 795GP
1. Go to the top left of your panel screen and tap the three lines (I call the hamburger!) on the far left.
2. Arrow down until you see "Song" at the top of your display screen.
3. Your screen will say off, single, all
4. Arrow down 3 times to all, arrow to the right and it will be checked.
5. Now you are on repeating all songs, either built in music or songs from your usb.
6. Now continue by hitting song/demo and arrow down to user (songs by you) or usb (songs on your usb) or demo (built in songs.
**Have fun!