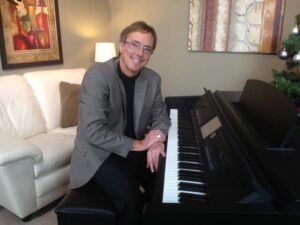 Join us Live on Miller Piano Specialists facebook page on Thursday, Febrary 4, 2021 at 7pm cst.
"How to get the most out of a Yamaha CVP Clavinova" with host, Craig Knudsen.
For the Beginner, intermediate or advanced featuring Craig Knudsen!
Learn about all of the "play features" of the CVP Clavinova depending upon your level. Beginners learn how to turn any song in the Clavinova into Follow Lights. Intermediate players learn how to use styles to enhance your playing. Advanced players learn how to use software to follow you as you perform the written sheet music. All levels learn how to record and share your music to friends or the world!
Submit your questions NOW and Craig will answer them via Facebook LIVE!
#millerpianospecialists #liveevents #wewrotethebook #yamaha #clavinova #authorizeddealer #craigknudsen #musicisfun #education #technology