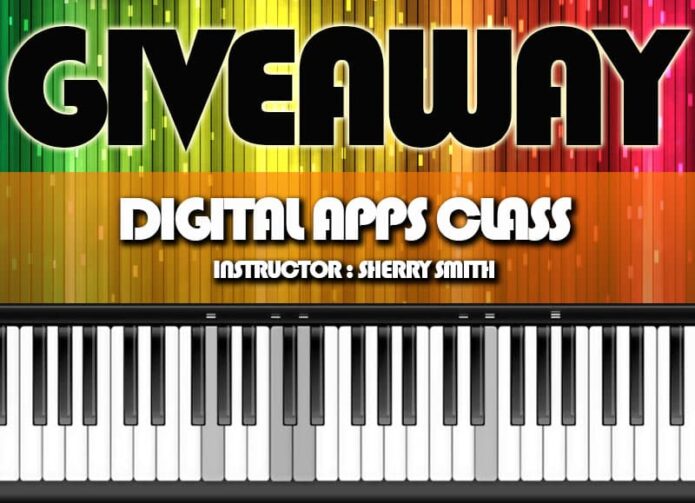 Miller Piano Specialists is giving away 6 seats at their exclusive Digital Apps Piano Class taught by professional musician Sherry Carlisle Smith!
This 4 week class is valued at $199.99 and will give you the essentials to get the most from your personal digital devices and your piano!
Learn which personal devices interact best with your piano and tips on installation and usage
Discover how to access the best free apps for your IPAD, IPOD or PC
Learn how to use the latest recording software and where to find it
Access background tracks to enhance your musical growth and enjoyment like the pros
..and much more
*Due to instrument capabilities, only DIGITAL and HYBRID piano enthusiasts please!
*All entries will go to Miller Piano; random drawing will determine winners. Notifications will be made via email/phone. All decisions are final and Miller Piano will retain right to post your first name and/or likeness to our social media page as winners.
*You must be at least 18 years of age or older to enter.
To enter for your chance to win please complete the form below :
[contact-form to='sherrycs@millerps.com%26#x002c;rossm@millerps.com%26#x002c;joey@millerps.com' subject='Entry for play by ear contest'][contact-field label='Name' type='name' required='1'/][contact-field label='Email' type='email' required='1'/][contact-field label='Phone' type='text'/][/contact-form]