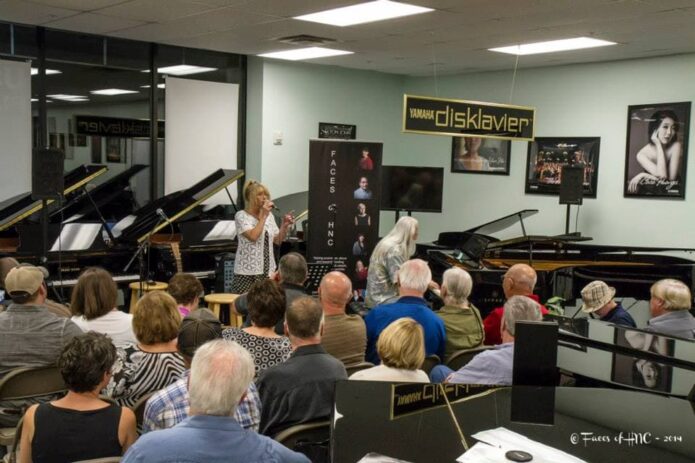 August 7th, 2014, Miller Piano Specialists celebrated their 2nd anniversary hosting Writer's night! This year was even better because it was a benefit for Faces of HNC – head and neck cancer. It was to raise awareness and help in the fight for more research dollars in this area of cancer. This non profit was founded by Debra Sheridan.
The evening also included words from Dr. Barbara Murphy from Vanderbilt and Bob Meade, Marketing Director with Courage Unmasked. Masks were displayed that evening by local artists to show "beauty" can be found in many things. You will hear more about this in the upcoming weeks.
We were very please to have Lori Frazer, with Yamaha Corporation in attendance as well. She has worked with several organizations like Wounded Soilders and various Gilda clubs. She also works with Yamaha's own Doctors and researches in the benefit of music to health and wellness.
Songs were written for this occasion and performed by Dawn Beyer, Jay Brown, Terry Zimmerman, Eric Bikales, Sherry Carlisle Smith and Patrick Riddle. We would also like to thank Sperry's Restaurant for a room next door to have host our social after the performances.