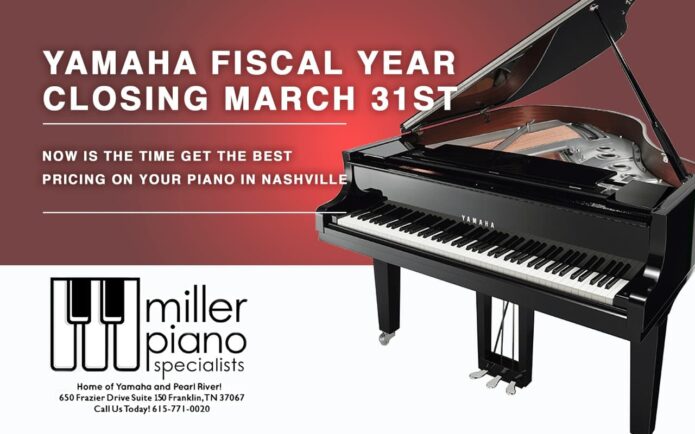 Highly Incentivized Prices by
Yamaha Corporation
Yamaha is closing it's fiscal year, which means we have HUGE incentives and price breaks.  Whether you've been waiting for the right deal have simply been unsure about the right time to buy a piano, right now is the time to come and see the incredible deals we have available.
Fiscal Year-End Deals through
Saturday, March 31st
These deals only last through the end of March! Yamaha wants us to clear our inventory this month, so make sure to come by during the month of March to take advantage of the Fiscal Year End Closeout!
This Only Happens Once Per Year
Take advantage of these amazing deals while they last!
Call a Specialist today! 615-771-0020