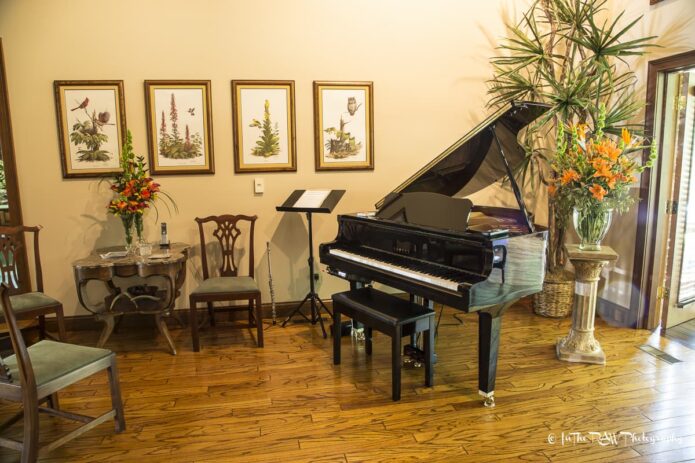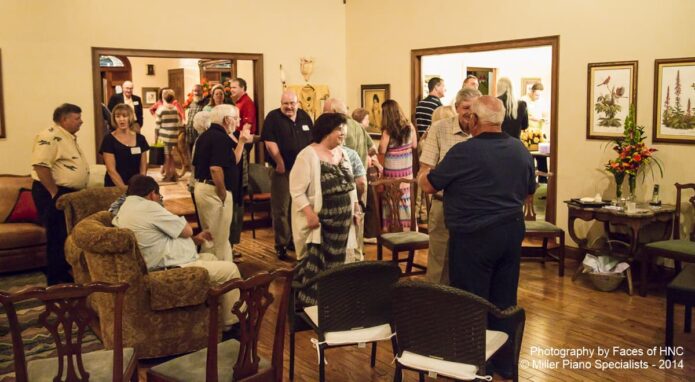 July 26, 2014, Miller Piano Specialists organized another "house party" with the Yamaha Disklavier. Peggy and Ed are Yamaha Disklavier owners that wanted to share their home, piano technology and a festive evening with 65 of their friends. Eric Bikales played the piano and accompanied himself on the flute while the Yamaha Disklavier continued playing and keys moving! The technology is unbelievable!
Eric shared music from his latest cd "Follow Your Heart". They had a wonderful array of desserts and coffees at the intermission. It was a wonderful time for everyone, and they left saying….."that is NOT my grandmother's player piano!"
We would like to sincerely "thank" Debra Sheridan (faces of hnc photography) for all her hard work photographing and running video for the evening. Please go to her website for other event pictures.
For more information on how you can do this, please contact us at 615-771-0020 or go to our facebook page for more pictures of this event.