If you want to learn the piano, you're probably trying to find the right piano for you. There are so many options you can choose from in the piano world. So, what's the difference between the digital piano vs. keyboard? Let's find out:
What's a Digital Piano?
A digital piano imitates a traditional acoustic piano. Digital pianos usually come with 88 keys and are typically built as upright, in a cabinet, or on a keyboard stand. Digital pianos are known for having a closer feel, touch, and sound to an acoustic piano.
What's a Keyboard?
Keyboards are lighter and more portable than digital pianos. Since a keyboard is usually smaller than a digital piano, it has 61 or 78 keys instead of 88 keys. The keys are generally semi-weighted or unweighted, making it easier to play for beginners/ smaller hands.
Digital vs. Keyboard Piano: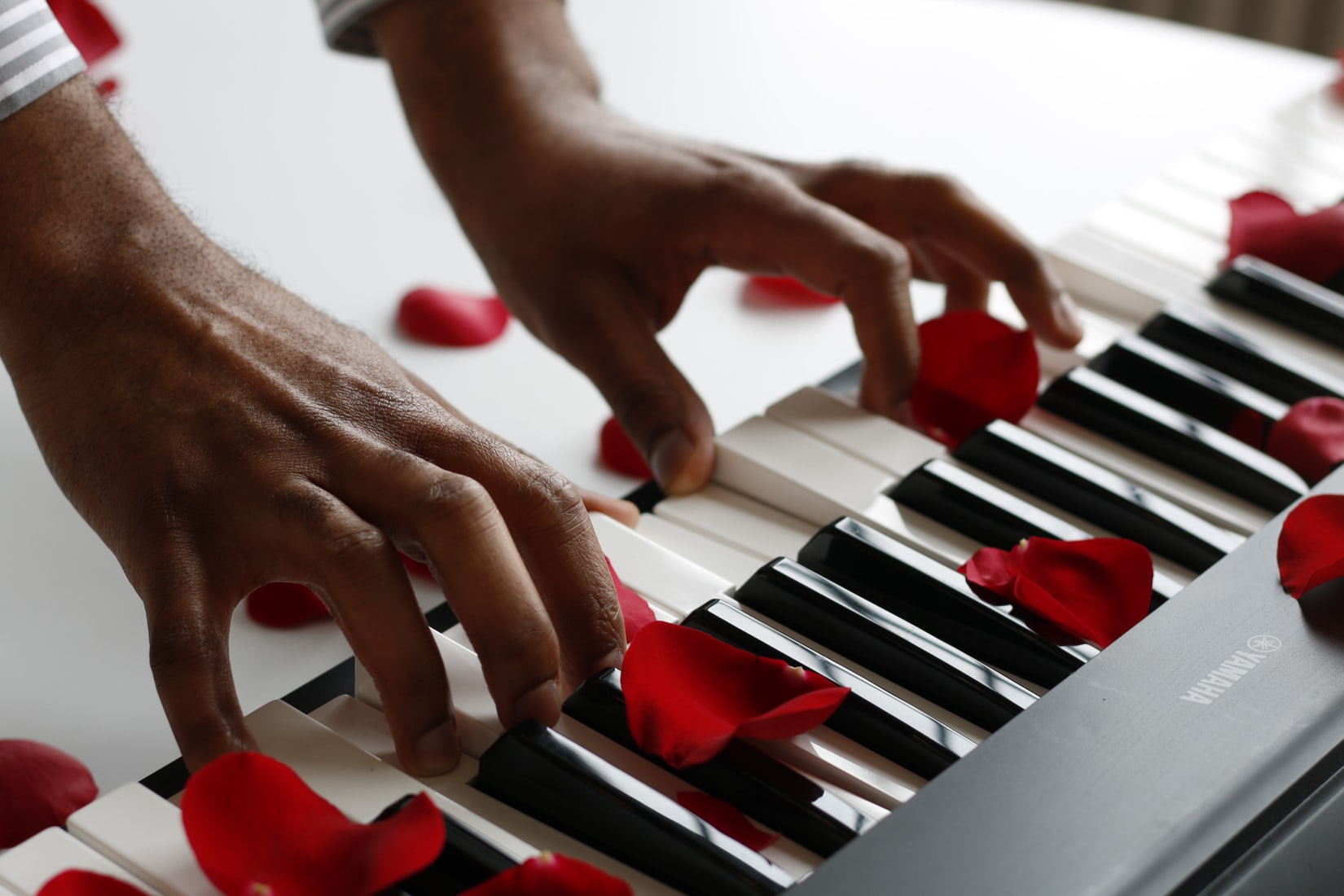 Sound Quality
If sound quality is a significant factor in your piano shopping, you might enjoy a digital piano more than a keyboard. Most digital pianos emulate the rich and high-quality sound of an acoustic piano. Most keyboards come with a wide range of sounds to choose from, making the piano playing a little more fun.
Touch Quality
When it comes to the touch, digital pianos feel more like acoustic pianos than keyboards do. The digital pianos can come with either weighted or semi-weighted keys. Weighted keys use a "hammer-action," and they feel more natural to play. Semi-weighted keys use a "spring-action" instead of a hammer-action, and they feel lighter to the touch.  Keyboards usually come with either semi-weighted or unweighted "waterfall" keys. These keys are easier to play for beginners/ smaller hands. However, they do not feel like acoustic pianos.
Portability
Is the portability of your instrument vital to you? If it is, the keyboard would be a better option for you. Keyboards are lightweight and fit easily on any stand. Digital pianos are often heavier and usually come with a built-in stand, which can be difficult to transport. If you're looking to fill a space out in your home, a digital piano would be an excellent option for you!
Conclusion
We hope you enjoyed reading about the difference between a digital piano vs. a keyboard! Are you ready to buy your dream Yamaha piano? We can help you! If you have any questions about where to buy a piano for the best price, we are open! Our hours are Monday-Saturday from 10 am to 6 pm. We are happy to help you in person again, using all the guidelines we have been provided. We are here for you.