Through the years, the demand for digital pianos has increased. With this high demand, Yamaha has remained the first choice in the piano world. It's not surprising given their higher quality, clear sound, and more portable, small design. You'll find 88 gradually weighted keys that let you play any piano tune you choose because they are designed to mimic the feel of an acoustic piano. Here's what you need to know about the Yamaha P-125:
What's Different About the Yamaha P-125?
A wide variety of accompaniment styles are already pre-programmed into the piano itself. These cover a variety of genres, including Rock & Roll and Jazz, and, like many portable keyboards, they enable you to perform with an entire orchestra. 
The P-125 features its smartphone application, called "Smart Pianist," in keeping with the times. This program may be used with the piano to control various rhythms and voices, and you can remember your preferred settings to save time on subsequent sessions. If that's not enough, you can use your iPhone or iPad to study the chords in your favorite music tracks.
The Smart Pianist app is a specialized program for smartphone devices that offers numerous music-related features linked to a compatible Yamaha digital piano. Download the Smart Pianist app by clicking the links below:

The Look of a Yamaha P-125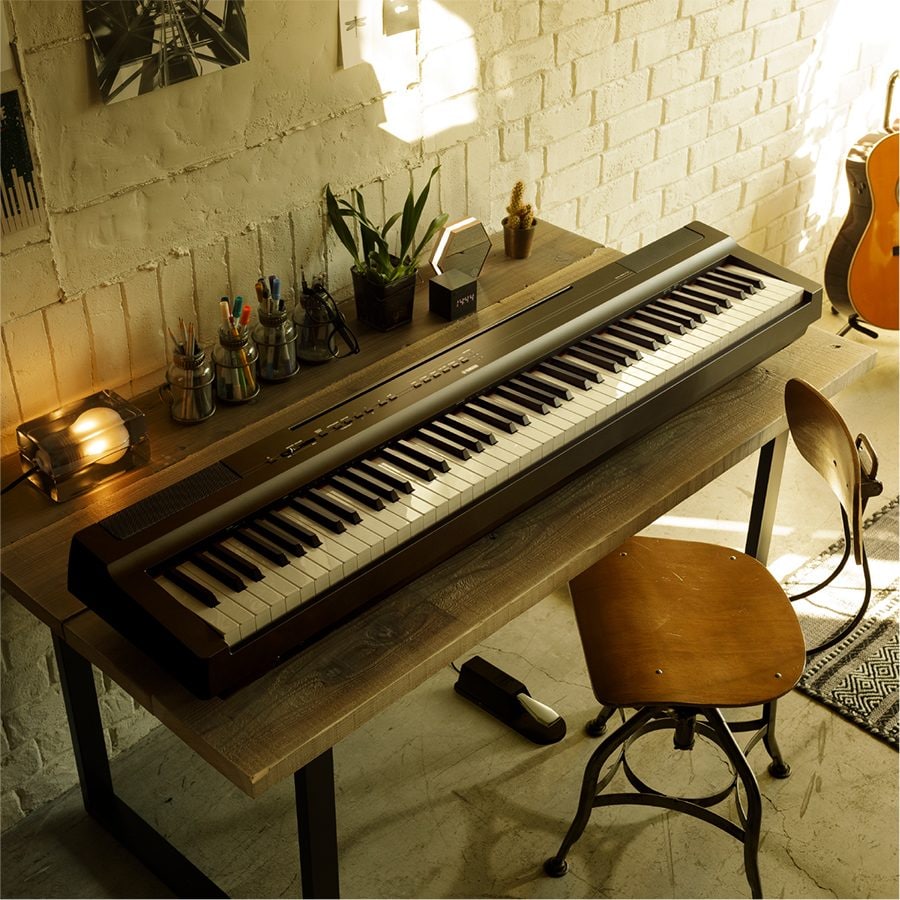 The Yamaha P-125 is both for home practice and concert piano. Additionally, it is the ideal partner for live events because it's compact and portable. To further improve your experience, you can fasten the stand and pedal to the piano if it is in a permanent location. This is ideal if you want a smaller instrument that yet looks stylish in your home, even if you don't live in a warehouse home like the one pictured above.
Conclusion
With a piano like the Yamaha P-125, we believe you can achieve your piano goals. We hope you enjoyed reading this article on what you need to know about the Yamaha P-125!
If you want to purchase your dream piano, check out our new and used pianos, and contact us! If you have any questions, chat with us, fill out a form, or call us at 615-771-0020! Our hours are Monday-Saturday from 10 am to 6 pm. We are here for you.