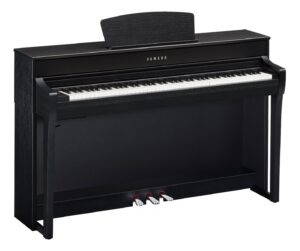 Storing your edits on a Yamaha Clp Digital Piano
Here are some helpful hints and steps to help you with your new Yamaha CLP Clavinova digital pianos. I hope they help! This will be good for our churches with multiple piano players that want to customize their settings.
1. This is found on page 104-5 in your manual.
2. You must save your settings to the "System" file onto the usb jumpdrive.
3. When the power is off it will default, so you put your usb jumpdrive in (I would name "my settings") and call up in the function button…."system", then "backup", then "restore.
4. This would be for personalizing the piano to one or more users in the home, church or school.
#clavinova #clp #yamaha #millerpianospecialists #authorizeddealer #service #freelessons #technology