Have you ever considered the relationship between singing and playing the piano? As Nashville is home to a plethora of talented vocalists, we often find ourselves faced with the question, "Should vocalists learn the piano?" At Miller Piano Specialists, Nashville's source for Yamaha, Pearl River, and a wide range of pre-owned pianos, we consistently respond with a resounding "yes, Nashville singers should learn the piano!" Here's why.
Building a Bridge between Piano Proficiency and Singing Excellence
Singers can significantly enhance their vocal abilities by mastering the piano. Singing isn't just about hitting the right notes; it involves rhythm, dynamics, and emotional expression. Piano skills cultivate a strong musical sense that directly improves singing. With a piano, you can refine your timing, dynamics, and emotion, all of which help you shine as a Nashville singer.
Harmony and Melody: The Power Duo
The versatility of the piano as an instrument is unparalleled. It can play multiple notes simultaneously, forming both harmony and melody – a crucial advantage for singers striving to understand how their voice fits into the larger framework of a song. Recognizing the interplay of harmony and melody on the piano can greatly boost a Nashville singer's songwriting and improvisational skills.
Pitch Training and Enhanced Aural Acuity
Many Nashville singers use pianos for pitch training. The clear, distinct tones of a piano can help vocalists hone their aural skills, a key aspect of perfect pitch performances. The visual layout of a piano keyboard promotes a better understanding of musical notes and their relationships, which in turn enhances a singer's intonation and overall performance.
Mastering the Art of Self-Accompaniment
While not always necessary, self-accompaniment definitely adds depth to a singer's repertoire, especially in acoustic performances. Piano proficiency allows singers to be more versatile and independent, thus expanding their performance options.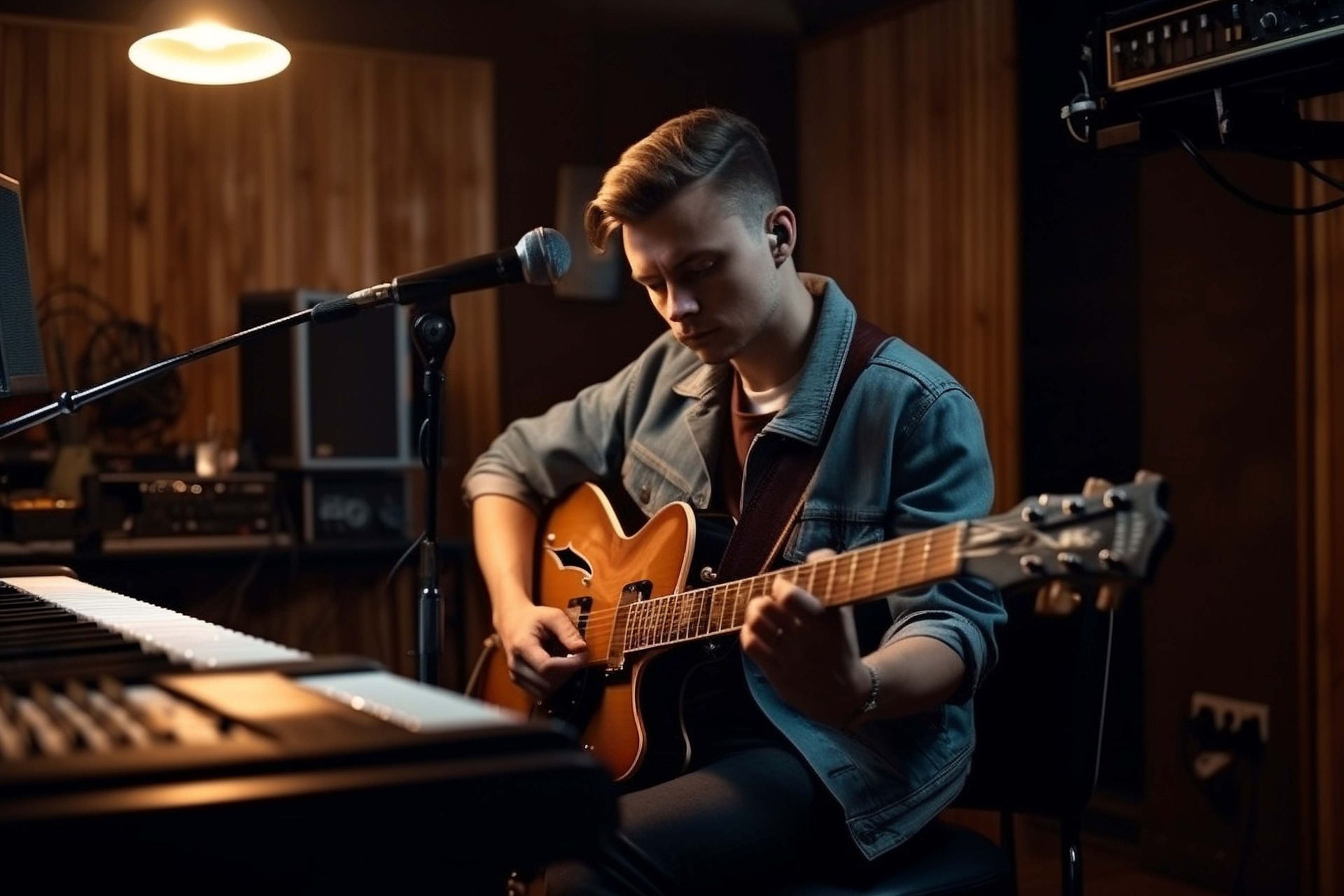 Unlocking Songwriting Creativity
Many distinguished singers are also skilled songwriters. Mastery of the piano can simplify the songwriting process by providing a tangible medium for experimenting with chords, harmonies, and melodies. The piano is often seen as the definitive instrument for songwriting, making it a vital skill for aspiring Nashville singer-songwriters.
Essential Piano Skills for Nashville Singers
Curious about the piano skills every Nashville singer should have? Check out this insightful video from the YouTube channel, Piano and Voice with Brenda.
Conclusion:
Is it beneficial for singers, particularly those in Nashville, to learn to play the piano? Our answer at Miller Piano Specialists is an enthusiastic "YES!" The benefits of piano playing for singers are countless, from boosting musicality to aiding in songwriting.
We are proud to be a leading Nashville destination offering a comprehensive selection of Yamaha, Pearl River, and an assortment of pre-owned pianos. We understand that every singer has unique needs, and we're committed to helping you find the perfect instrument to enhance your vocal style and elevate your musical journey.
If you are looking to buy a piano, be sure to check out our Comprehensive Guide to Buying the Perfect New or Used Piano in Nashville! Also, give us a call today at (615) 771-0020, chat with us by clicking on the chat icon below, or fill out a form by clicking on one of the form buttons in the sidebar.
So, don't let your potential go unexplored! Visit Miller Piano Specialists today and discover how the magic of the piano can take your singing to new heights.