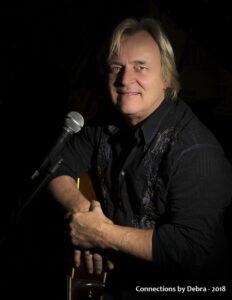 We are proud to have MPS Hall of Fame artist, Russ Roberts, performing in our showroom on Thursday, February 22nd, at 7 pm. This is a Free concert to support our artists and the music of Middle Tennessee. Reservations are suggested by calling 615-771-0020. Additional parking in the back of the showroom is also available. Product will be available the night of the show as well. Here is a little more information on Russ Roberts.
Russ Roberts came to Nashville from Rocky Mount, Franklin County, Virginia/. The Moonshine Capitol of the World.
Russ has written songs with Hall of Fame songwriter A. L. "Doodle" Owens, the Purple People Eater Sheb Wooley, country artist, songwriter, actor Ed Bruce, Carl Jackson and many others. Russ's songs have been opry star Jack Greene, Ed Bruce, and Amy Dugger for her own tv show pilot. Russ' song Same Ol' Feelin' Feelin' was in the movie Varsity Blues.
Russ has appeared in shows with Bob Hope, Ed Bruce, Bill Monroe, B. J. Thomas, Charlie Daniels, the Judds, Tanya Tucker, etc. Russ has provided voice overs for civil war museum documentaries, and commercials for Coke, Kroger, Pepsi, Taco Bell, Burger King, to mention just a few.
Russ feels just as at home singing in a small coffee shop as he does in front of 15,000. Russ says, "Recording a song you created is such a blast but I would say the most pleasurable part of music is the songwriting. Then a close second would be watching the faces of the audience when they hear it for the first time. They'll let you know if it's any good or not."
Russ says "Music is a gift from above. We should enjoy it as such."