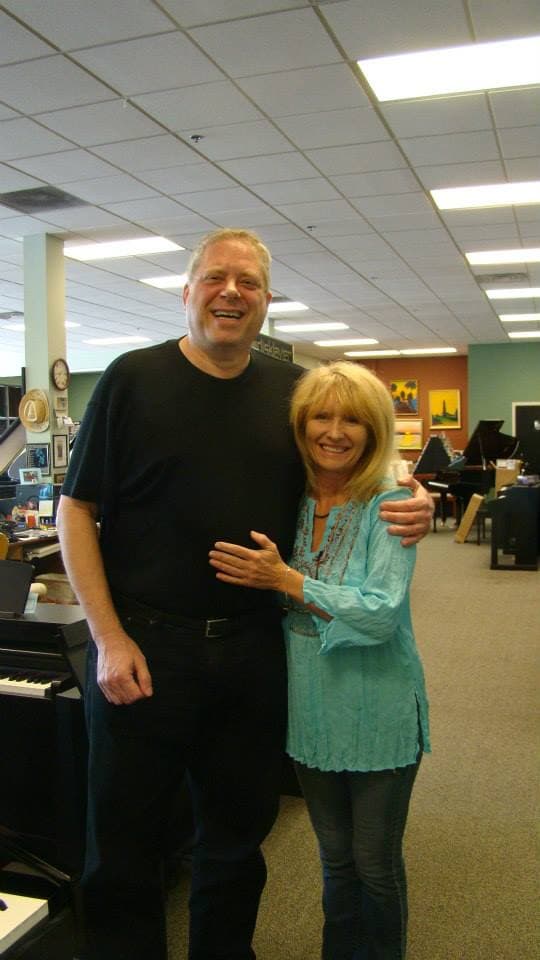 We are proud to have Dean Slocum, arranger, musician, writer, and educator, teaching at Miller Piano Specialists! He is the owner of a Yamaha C7 grand piano and has a recording studio in Lebanon, Tennessee.
A graduate of North Texas State University with a Bachelor of Music, his formal studies were divided between jazz and traditional music. After a "continuing education" in the Nashville commercial music industry, his credentials in pop, country and Christian music are extensive.
As a pianist-synthesist, he has performed for three Presidents and has performed in the Governor's Mansions in both Tennessee and Hawaii. With Crystal Gayle, he has performed for President George H. W. Bush on four separate occasions. One of those was in the East Room of the White House for the President, his Cabinet and Governors for the annual Governor's Conference in 1992. In June 2004, Dean and Crystal performed in Houston for George H. W. Bush's 80th birthday celebration.
Dean has also written a book "Between the Lines" for pianists, and currently is the Director of Instrumental Music at a Church in Lebanon, Tennessee.