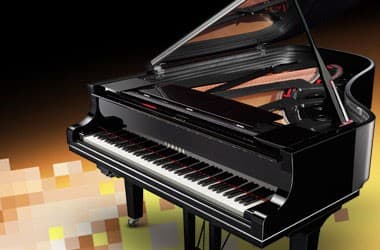 When you thought it could not get better…think again! Once again, Yamaha has created another hybrid for you!
The Yamaha U1 professional upright and the GC1 grand TransAcoustic is now available at Miller Piano Specialists. This has the quality you have grown to expect from Yamaha in their U1 "stringed" piano. What is different is the technology that has been added to this piano.
By using transducers, your sounding board is now the speaker for your additional digital sounds that are reproduced. So instead of sound coming from one direction (as in a speaker) you are getting the entire use of that sound being generated from your piano sound board!
It has the capability to layer sounds with the acoustic piano, a silent feature, recording and 19 additional sounds that only Yamaha can sample and recreate!
Stop by today and let one of our respresentatives show you the latest and greatest in Yamaha technology for the future!