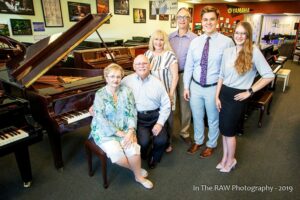 Special announcement from the staff and management of Miller Piano Specialists
First, we would like to thank all of our friends and associates who have helped establish MPS as Middle Tennessee's premier piano and keyboard store. Our suppliers, Yamaha, Pearl River and Ritmuller are the finest in our industry and continue to build the very best pianos in the world. We at MPS are proud to assist you in selecting your piano in order to provide entertainment, education and fun for you and your loved ones.
In these unusual times we find many people in need of our services and products due to stay at home directives. We are also aware of the needs of the less fortunate among us who simply need to feed their families.
It is our sincere desire to be as helpful as possible to those who are in need, and to assist our heroic first responders who are saving lives every day. As a result, we have chosen to contribute to two organizations that we believe are the very best. The Bread of Life Ministry, Inc food bank/pantry which helps to feed many who are in need, and the Gary Sinise Foundation which is doing a tremendous job of supporting and supplying first responders on the front line of the COV-19 pandemic.
From now through the end of April, MPS will be proudly supporting each organization. When you purchase an instrument, you are helping those who need our help the most.
Feel free to give us a call or text us at 615-771-0020