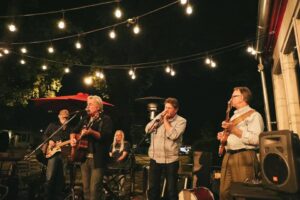 Make plans to be in our showroom Thursday, December 6th, for our monthly Writer's Night! Russ Roberts will be hosting and bringing a special guest to fill your evening with a "behind the scenes" of Nashville. The show starts at 7 pm and you can tune in live on our facebook page if you cannot attend at our showroom. Reservations are recommended by calling 615-771-0020.
Miller Piano Specialists, Dave Martin, will be on hand with his guitar and you just never know….who will be playing and "seen" at Miller Piano Specialists. The fun place to be!
There is additional parking in the back.