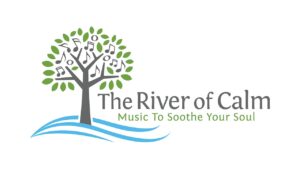 Live streaming concerts help the overstressed and overwhelmed find calm
The stress of daily life has a growing number of people around the world diving into a new streaming radio station – The River of Calm – Music to Soothe Your Soul.
The River of Calm is an online music channel (www.riverofcalm.com) featuring tranquil, serene music from over 70 gifted independent artists, including pianists, vocalists, guitarists and more.
In addition to music, the channel showcases news and articles about music, healing, affirmations, and meditation said Ed Bazel, who created the channel. It now is calming listeners in 155 countries and is available on Alexa, Android and Apple devices.
"Musicians and artists have become therapists for the soul," Bazel said. "The River of Calm was created as a soothing oasis of sound for listeners."
Bazel, a pianist, and longtime music industry veteran said he founded The River of Calm as a way to heal himself. "While I started The River of Calm as a way for me to reduce stress and the negative sounds and messages, over time the list of musicians continued to grow."
Eric Bikales, a noted pianist, and flutist said, "When I first heard of The River of Calm, I contacted Ed immediately because I believed in what he was doing. I hope I'm now doing my part in making the world a more peaceful place to live."
The River of Calm – Music to Soothe Your Soul – has expanded into their very popular live streaming concerts on Facebook Live. On the third Thursday of each month at 7 p.m., artists from The River of Calm perform live in Nashville, and the show broadcasts around the world. February's concert features pianist and composer Philip Wesley and is held at Miller Piano Specialists, 650 Frazier Drive, in Franklin, TN. Call 615-771-0020 for reserved seating.
Ed Bazel