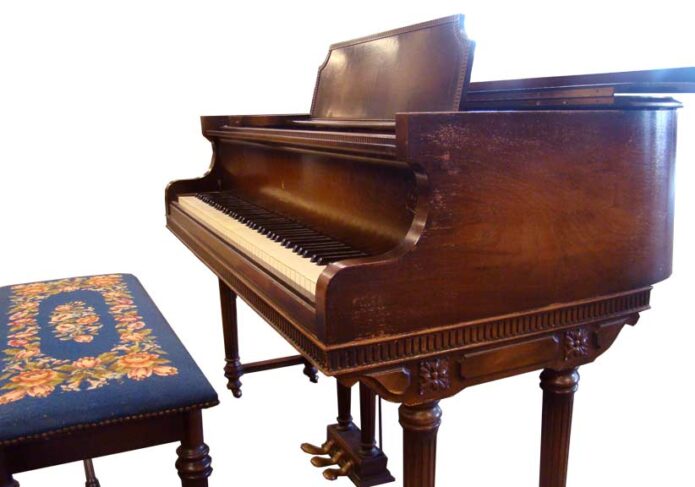 I am a beautiful piece of furniture, but as a musical instrument… I am not.  It will take more money to fix me up than to buy a new one, so I am here for looks.  I was made around 1927 and someone took great pains in making the cover to my bench.
Look me over and if you don't believe me, try playing me!
Mrs. Vose & Sons
For more information about me please fill out this form and one of our specialists will be happy to assist you!
[contact_form id="11″]