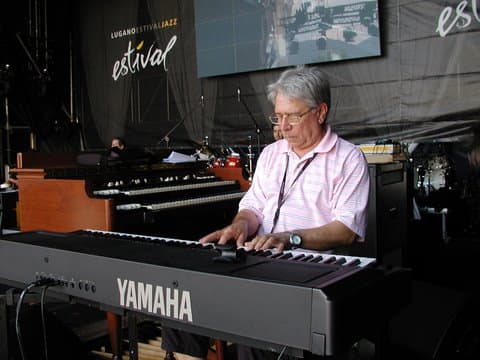 After a listen to Little Richard's "Long Tall Sally", there was no looking back. From his early days in England backing Lee Dorsey, Sonny Boy Williamson and singer Ben E. King, Tim has always loved Blues and Soul Music. He first experienced TV and 'Top of the Pops' playing with 'The Bo Street Runners', whose drummer was Mick Fleetwood.
Tim went on to become one of the world's top session musicians recording and touring with Humble Pie, Van Morrison, George Harrison, The Rolling Stones, The Who, Tom Waits, Bad Company, Whitesnake, Tim Buckley, Al Stewart, Thin Lizzy, Roger Daltrey.
Miller Piano Specialists is proud to host a "preview" session with Tim Hinkley on December 11th at 7 pm. He will be previewing his 8 week course that will be taught at our showroom once a week. This class will be informative and will broaden your playing skills. This preview only has 12 spots available and only 6 seats for this course. We will try to schedule other courses if Tim's schedule allows. This is a once in a life time opportunity to learn some tricks from one of the masters in our industry. Please call 615-771-0020 for your reservations!