This past Thursday, June 20, Paula Hawley and her crystal singing bowls joined us in our latest River of Calm Concert. What a treat!
Follow the link to view the concert in it's entirety: River of Calm Concert – 6/20/2019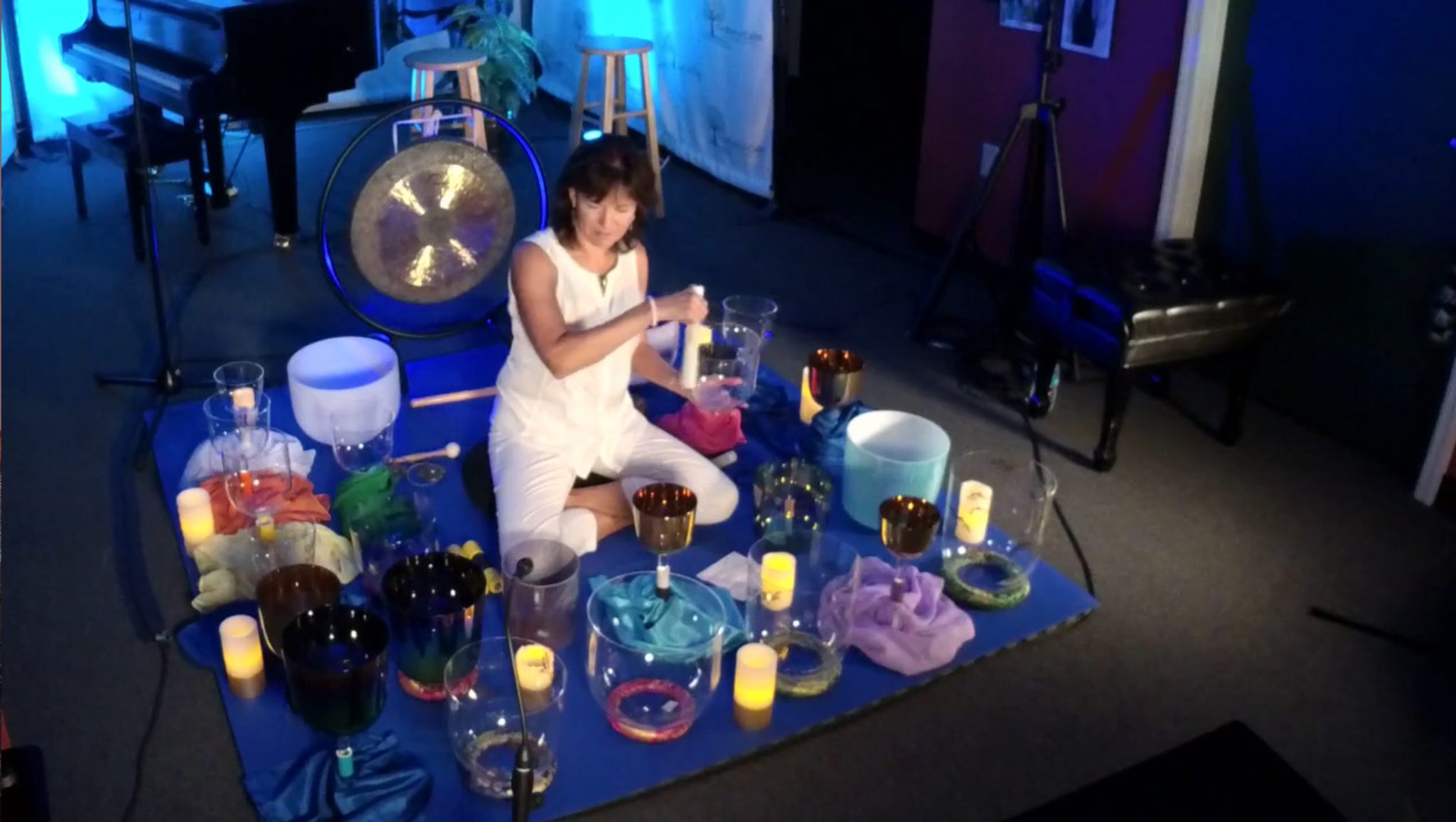 As promised, here are the links to what we spoke about that night:
The River of Calm – Music to Soothe Your Soul
www.theriverofcalm.com
Sponsor – Miller Piano Specialists – Nashville's Authorized Yamaha Dealership
https://millerps.com/
Black Diamond Culinary – yummy treats
https://www.blackdiamondculinary.com/
The River of Calm "Beyond the Music" Podcasts
http://www.theriverofcalm.com/podcasts-1
Paula Hawley – Schedule a sound bath for you and your friends!
http://www.healingofsound.com
Eric Bikales – Amazing pianist and flute player
http://www.ericbikales.com/
Debra Sheridan – Photographer extraordinaire – available for your next photo shoot
https://youtu.be/bNeA2yArs94
Sponsor – The Bazel Group, Inc. – celebrity concerts, comedians and speakers for corporate events
https://thebazelgroup.com/
May the calm be with you!