AMERICA'S PIANO SENSATION JIM BRICKMAN TO HOST PIANO MASTER CLASS IN NASHVILLE AT THE EMBASSY SUITES on SATURDAY, JULY 20, 2013 AT 9AM CST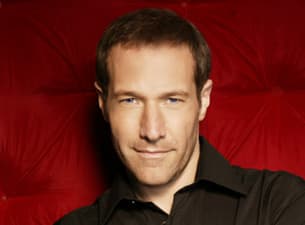 NASHVILLE, Tennessee – Brickman Music along with the Embassy Suites Nashville-South/Cool Springs has announced the "Piano Master Class with Jim Brickman" on Saturday, July 20, 2013 at 9am. Brickman's Master Class will follow the creative process behind his platinum-selling albums, various aspects of Brickman's piano technique, pop chord and theory foundation, recital and competition preparation. Guests of the Master Class will enjoy hearing Brickman's journey to becoming "America's Piano Sensation" and are encouraged to participate by providing questions and requests for the artist.
Tickets to the "Piano Master Class with Jim Brickman" on Saturday, July 20, 2013 at 9am can be purchased at www.JimBrickman.com or www.BrownPaperTickets.com. General admission tickets are available for $15. The Embassy Suites Nashville-South/Cool Springs is located at 820 Crescent Centre Drive, Franklin, TN 37067 and doors open for seating at 8:30am. Piano players will certainly benefit from the Master Class Jim is teaching. Space is limited, so register today!
In town supporting hosting his first annual Brickman Bash-Nashville 2013, Brickman will be sharing his love for the city of Nashville by providing his fans with exclusive events which include a live recording session with Jim on Music Row, free admission to the Country Music Hall of Fame, a songwriters roundtable with famed writer Tom Douglas (Lady Antebellum, Martina McBride, Tim McGraw) and more. For a list of all events, pricing and booking, please visit www.BrickmanBash.com.
About Jim Brickman
Jim Brickman has revolutionized the sound of solo piano with his pop-style instrumentals and star studded vocal collaborations. Since the release of his debut album "No Words" in 1994, Brickman's romantic piano sound has made him the best selling solo piano artist of our time.
His signature style has also brought him two Grammy nods, six Gold and Platinum albums, two SESAC "Songwriter of the Year" awards, a Canadian Country Music Award and a Dove Award. Brickman's best-known compositions include the chart-toppers "Valentine", "The Gift", "Love of My Life", "Simple Things" and "Peace." He has established a reputation for his collaborations with many gifted musical artists that include: Martina McBride, Gerald Levert, Lady Antebellum, Michael W. Smith, Kenny Loggins, Carly Simon, Herb Alpert, Collin Raye, Michael Bolton, Sara Evans, Donny Osmond, and Olivia Newton-John.
Brickman is also the host of a syndicated radio show, Your Weekend with Jim Brickman, airing on 80+ radio stations across North America in cities such as Nashville, Milwaukee, Hartford, Portland, Honolulu, Buffalo, Cincinnati, Providence, and Nashville. Also lending his hand to many charitable foundations, Brickman currently works with Autism Speaks and the Horatio Alger Association.
Local Contact:  Claire Anter-Vanidestine, Brickman Music
440.668.1152 or claire@jimbrickman.com