On January 3rd our first songwriters night of 2013 was held. Below are a few of the participating writers at what has rapidly become one of the highest quality writers nights in town! Sherry and her friends at Music and Arts next door have done a great job in creating a fun and wonderful monthly event full of Music City City creativity!
J.W. Dorenbusch great country writer…..writes from the heart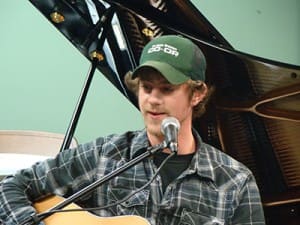 John Blankenship and Avent Lane these two should be the next comedy song writers of all times!