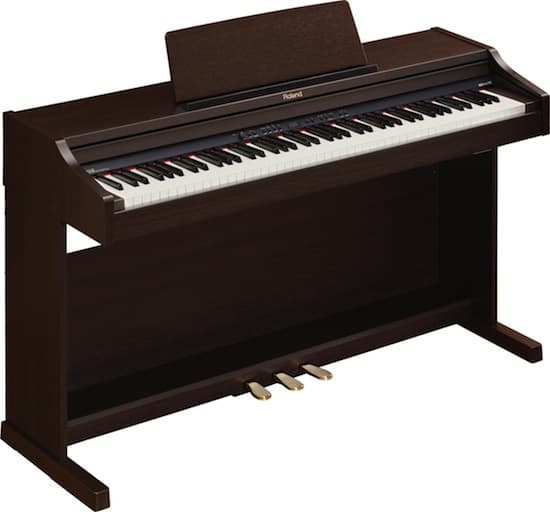 KNOW YOUR MANUFACTURER:
The Roland Company has been making musical products for 40 years plus! They specialize in digital pianos, professional and home line. The Roland technology, sampling and action is one of the best on the market today.
SuperNATURAL Piano Technology (a trademark of Roland), varies the tones by the touch so that each note glides into the next note just like an acoustic piano. It has a smooth and natural tone decay as well. There is individual expression in every single key. The hp series was the first in using multi-sampling.
The PHAIII Ivory Feel Keyboard provides for faster repetitions in playing. It has the feel of real ivory keys under your fingers. It also provides the artist with excellent moisture absorbancy for heavier classical playing.
Stop by and see for yourself why Roland IS still one of the leaders in the music industry today!