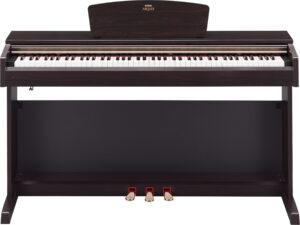 A piano is a huge investment and commitment. Sometimes, purchasing one outright isn't the best choice for you, your family, your church or your organization.
If you're looking for short-term piano usage without the commitment or financial toll of buying, Miller Piano's rental program is perfect!
We have a wide range of models and styles, with flexible pricing tiers to ensure that you get the piano you need at a price you can afford.
Miller Piano's rentals start at $34.99 per month.
We'll help you find the perfect piano–all have to do is reach out.
Please complete the form to the right, and we'll get back to you with our recommendations.
We respect your privacy and keep your information private.