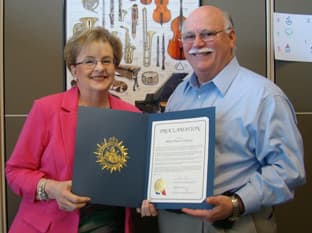 In June, 2010, Miller Piano Specialists was honored to be named the only authorized dealer for Yamaha Pianos in Nashville and middle Tennessee.
On September 14 of 2012, Bob Heller, National Sales Director for Yamaha of America, Key board division, said, "In the summer of 2010, Ross and Sylvia Miller were appointed as the Yamaha authorized dealer, the Home of Yamaha in middle Tennessee. We are extremely careful about who we designate as our representative since the purchase of a new Yamaha piano is an important musical decision. I've personally known the Millers for 30 years and know them to be truly exceptional people."
The Millers are not new to company ownership. Ross has a long history of music sales, including General Manager of American Keyboard Gallery (now Steinway Piano Gallery), in Nashville, TN. Prior to American Keyboard Gallery, Ross was district manager for Kimball International (Jasper, IN) for 8 years and was manager and co-owner of Tadlock Piano and Organ Company in Winston-Salem, North Carolina, from 1977-1988. Ross was also Band Director for St. Paul High School in St. Paul, Virginia from 1973 to 1974. Ross holds a Bachelor of Science degree in Music Education from East Tennessee State University.
Sylvia started her career with Hammond Organ Company in Johnson City as a final inspector, moving to sales and education specialist at Martin Snader Music and then to Tri-Cities Music Center in the same capacity. She was also co-owner of Tadlock Piano and Organ Company in Winston-Salem, NC, from 1977-1990. While Ross was working at Kimball, Sylvia was General Manager of Schuttler Music in Evansville, Indiana. Prior to opening Miller Piano Specialists, Sylvia was manager at American Keyboard Gallery in Brentwood, TN. Sylvia holds a Bachelor of Science in Elementary Education and a Minor in Music from East Tennessee State University.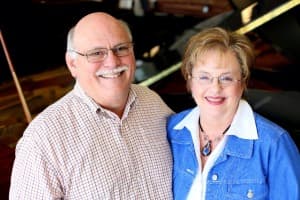 April 17, 2013, Ross and Sylvia Miller and Miller Piano Specialists received a Proclamation, stamped by the Metropolitan Government of Nashville and Davidson County, in conjunction with The Nashville School of the Arts, for their generous contribution of Yamaha Disklavier grand pianos for their winter and spring piano recitals. They were honored for their generosity to education and for their support in the music programs of our area.
It is easy to see why Miller Piano Specialists was the choice of, and is the exclusive home for Yamaha pianos in Nashville and middle Tennessee. Their commitment to helping people find the perfect piano for their needs, inside their budget, insures that they will represent Yamaha for some time to come!