Miller Piano Specialists is proud to be Middle TN's only Authorized Yamaha Piano Dealer. We carry a huge variety of digital, hybrid and acoustic vertical and grand pianos
Our Yamaha Piano Inventory…
The Yamaha Clavinova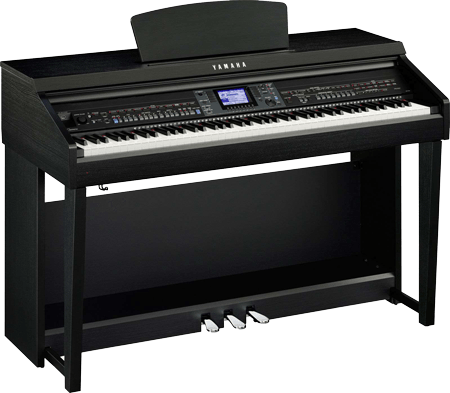 An authentic and fine quality digital piano, with an amazing range of features that give musicians more options when composing and performing.
Authentic sound, elegant expressiveness, unmistakably grand, the new CVP600 Series Clavinova puts the luscious, expressive sound of a real acoustic grand piano at your fingertips.
The amazingly authentic piano sounds at the heart of this instrument were sampled from a full concert grand piano smoothly blended for the most natural dynamic changes.
Special care was also taken to accurately reproduce the complex sound nuances when the dampers fall back onto the strings (Key Off), the rich sound when the damper pedal is pressed (Sustain), and even the special phenomenon when the hammer hitting the strings of one key causes the strings of other keys to vibrate (String Resonance).
The Yamaha Modus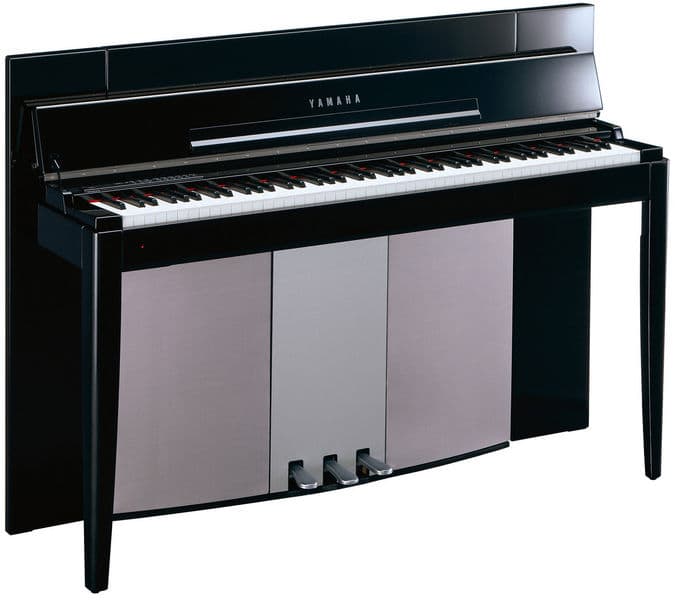 The Yamaha MODUS features 50 built-in piano preset songs, including both classic pieces and jazz standards, all performed with moving keys!
Stylish and sophisticated digital piano.
Real Grand Expression (RGE) sound engine.
NW (Natural Wood) keyboard with synthetic ivory keytops and 88-key Linear Graded Hammers action.
Optimal tone at any volume level
50 Classic & Jazz Piano Preset Songs
Audio Playback from USB Flash Memory
The Yamaha Disklavier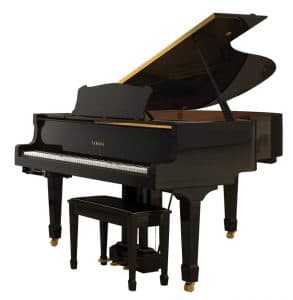 Disklavier is the modern day version of the "player piano." Disklavier pianos are true acoustic pianos that incorporate fiber optic sensing systems.
Simple and easy controls
Built-in amplified speaker system. Sleek and elegant controls employ a minimum of buttons to keep things simple.
Bright and clear Display. The E3 features a cutting-edge, easy-to-see display panel called an organic electro-luminescent display.
Easy recording and ample storage space. The E3 also comes with enough built-in digital storage to hold literally hundreds of hours of music and still have room to spare.
With the latest firmware update for Disklavier™ Mark IV and E3 it is possible to control a Disklavier™ remotely using an iPhone, iPod touch or an iPad.